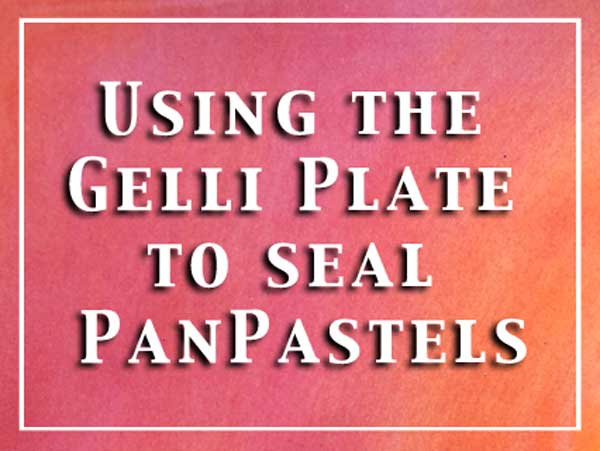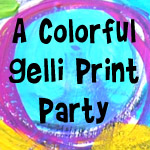 Welcome to February's Colorful Gelli Print Party!  There's lots in today's post including the winners from Stencil Week, a new home for the Colorful Gelli Print link up, and of course, a tutorial video!  New to the Party?  You can find links to all the previous Colorful Gelli Print Parties here.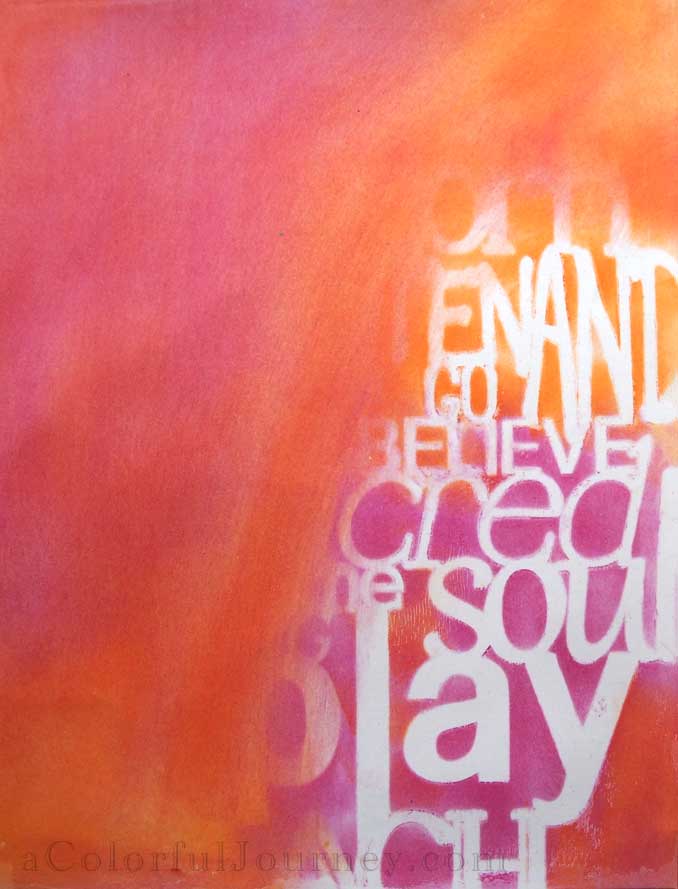 This month's tutorial shows how to seal PanPastels with the Gelli Plate.  This wasn't my idea, it was Mary Anne's from over at scrappystickyinkymess.  You probably recognize her as regular Gelli Partier!  She was kind enough to grant me permission to share her idea with you in a video.  Thanks Mary Anne!
One little thing to note about this…you do need to clean off the Gelli Plate every time you seal PanPastels if you want it "perfect".  A small amount of the color gets left behind and will appear on the next paper that you seal.  I actually like how that looks to so I don't clean it off every time.  You're shocked.  I know…
Click here to watch February's Colorful Gellli Print Party on YouTube.
Supplies Used
Where's the link party?  Where are we sharing our Gelli prints this month?  I am moving the Colorful Gelli Print Party to Google+ so that it is easier for everyone to share.  You can upload a photo to Google+, share a link to your blog, share a video, or any combination.  Everyone is welcome to come and play!  Click here to join A Colorful Playground or to just take a peek around.
If you are new to Google+, then this is the place to come and play because I am new to it too!  I am learning and am sharing how to get around as I learn it.  Below is a short video if you'd like to learn more about how to get around the Google+ community.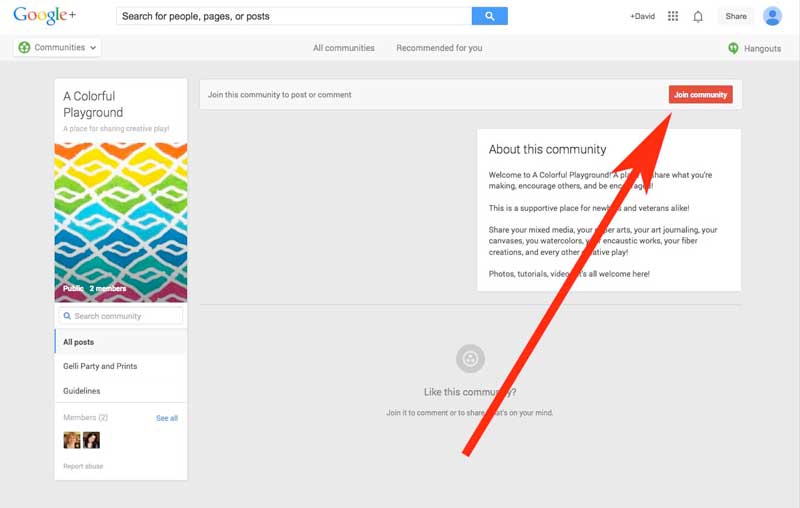 Click here to watch a new art community for sharing creativity on Google+ on YouTube.
Want help setting up a Google+ account? Click here for nice tutorial I found to help you.
Winners
A huge thank you to everyone who made Stencil Week such fun as I introduced my latest stencils from StencilGirl!  I had a blast sharing videos with you all week!  If you see your name on the winners list just send me an email with you address (acolorfuljourney at gmail dot com) and I'll get your prize out to you pronto!
The winners of the random giveaways from all 5 days of Stencil Week are:
Monday: Diamond Waves: Jen Clark
Tuesday: Linked Small: Kate Robertson
Wednesday: Open Buildings: Tasha
Thursday: Union Small: Caroline D.
Set of J Hooks: SandeeNC, Anna , Karin Boulanger