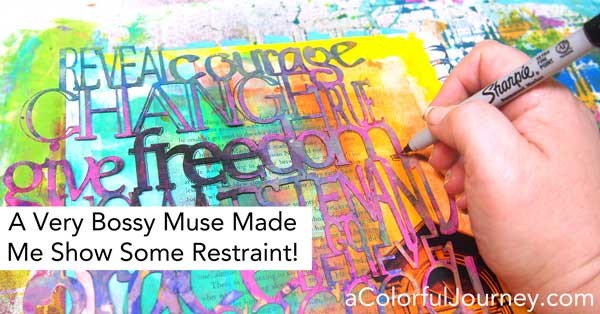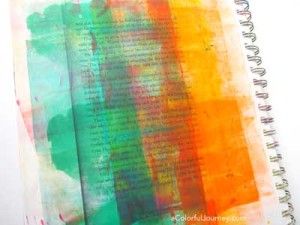 I was smitten with a piece of my clean up paper while Gelli Printing®.  It was just where I cleaned off my brayer but I couldn't stop looking at it.  I had to make an art journal page with it.  It was the perfect place for me to do lots and lots to it!  Lots of color.  Lots of layers.  Lots of writing. LOTS!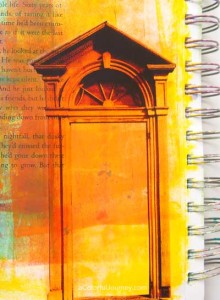 My muse however, did not agree with me.  She decided I needed to practice restraint and not load this page up with lots the way I often love to do.  When I tried to do more to the page she just thwarted me at every turn until I finally decided to try it her way.
My muse can be pretty bossy some days (as you'll see in the video) but she was right.  Doing it her way allowed me to keep all the wonderful colors that I fell in love with on the original print.
Watch Art Journaling with a Bossy Muse on YouTube.