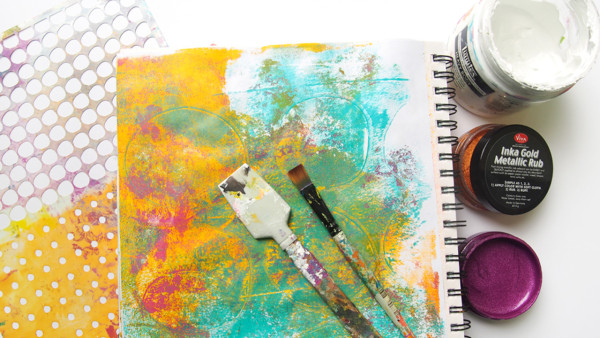 So it turns out when a product comes with a lid on it, you should put said lid back on when finished using it.  You guessed it…I did not do that and shockingly it dried out!  So dried out that absolutely no artful CPR in the world was going to save it.
Did I freak out? Nope but you probably knew that.  It was just an O.O.P.S. Check out the video and my guest post over at CreateMixedMedia showing how I used it while making an art journal page on a Gelli print®.
And be prepared for a shock too…the first thing I did was cover up color with a big white spot!