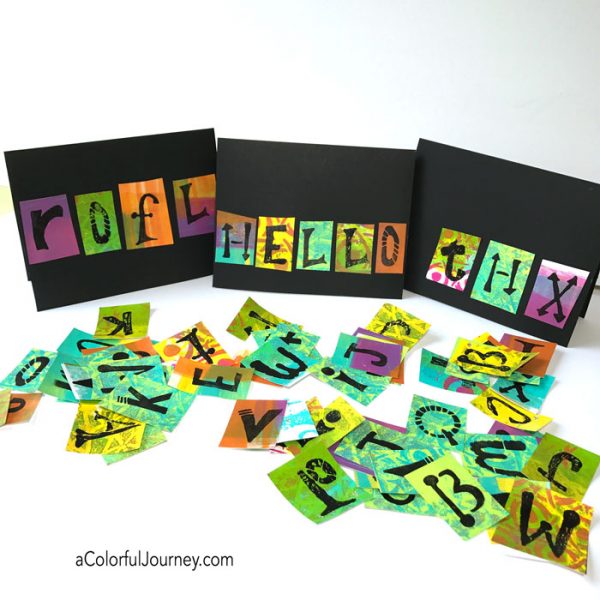 The Streets of San Francisco were a big part of the inspiration for this alphabet stencil and these cards.  Many moons ago, when watching reruns of the tv show starring Michael Douglas and Karl Malden, there was a kidnapping and the ransom note was individually cut up letters from the newspaper.
The stereotypical ransom note from the the 70's and 80's that apparently had a big influence on me because ever since then I have loved wonky and uneven letters.
Watch Gel printing a ransom note inspired card  on YouTube.
The pages started out by gel printing a rainbow of background papers with a Gel Press plate and several pattern stencils from StencilGirl.  If you're new to gel printing, there's a getting started guide here.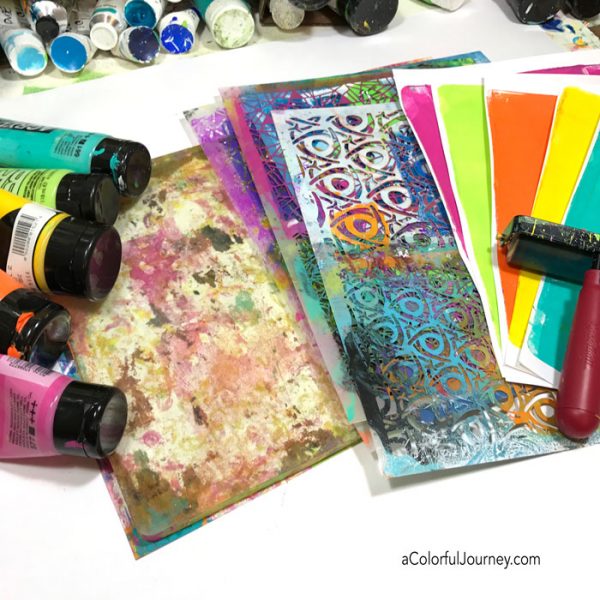 Those colorful papers were the base that I stenciled the Ransom Alphabet with black paint.  As long as the supplies were out, making multiples was easy so ample words were ready to be made.  Any letters not used this time will go into the stash and be ready next time I need letters.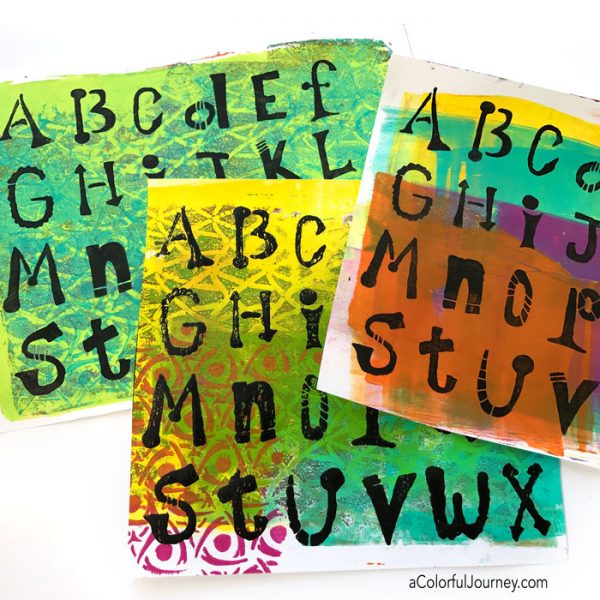 There is ample space between each letter so cutting them out is a breeze.  The pile of mixed up colors and patterns was the goal so I had a variety of letters to build words.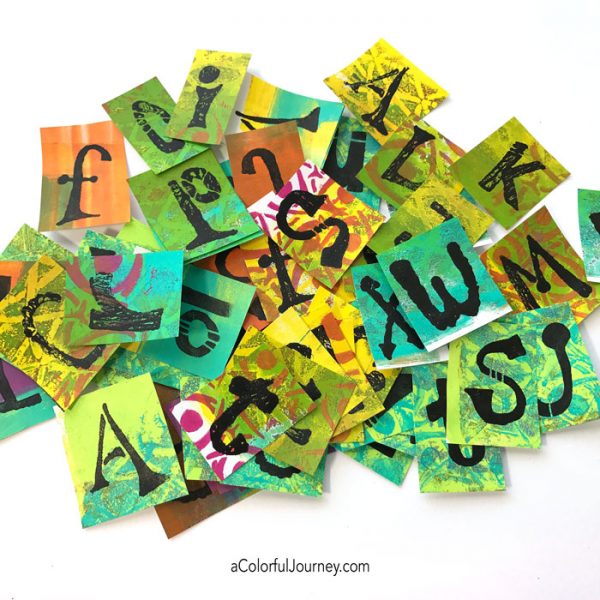 The nerdy mom in me couldn't resist making the ROFL (rolling on floor laughing) card just to make my children cringe. They don't always appreciate it when I act "hip" and "cool".
I'm off to grab some of the gel prints I've made on other days to make more ransom letters and more words!