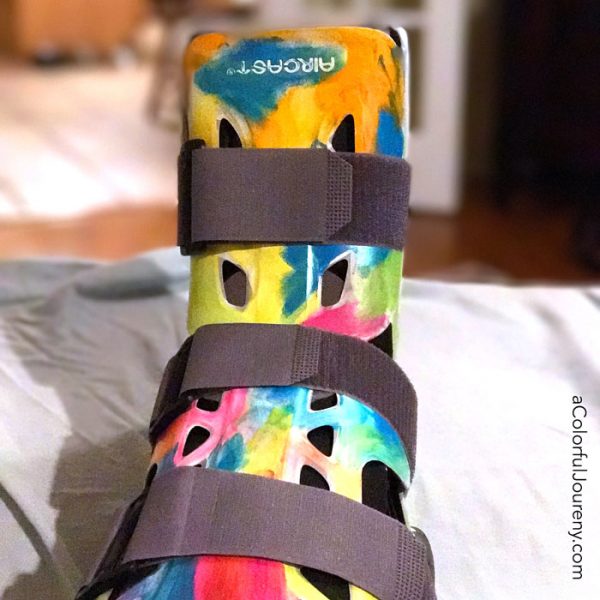 While doing a death defying tight rope walk between two trees 50 feet in the air, I fell and broke my ankle.  I wish that was the exciting story that went with the broken ankle but alas, it was just a simple missed step at home.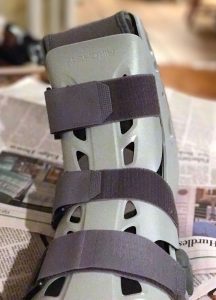 So this gray boring boot is going to be with me for a while and is teaching me all sorts of things, including patience and a whole new respect for anyone who has to deal with a physical disability.  Life is certainly different when mobility is limited.
But I have a wonderful helper, the hubby, who has been my life saver when it comes to getting things out of the studio so I can play.  Another thing I learned is that what is crystal clear to me is so not clear to him.
I asked him to grab me a couple of larger paint brushes to prime the boot.  He brought me handfuls since I forgot to say a flat brush.  Turns out I have more brushes than I realized.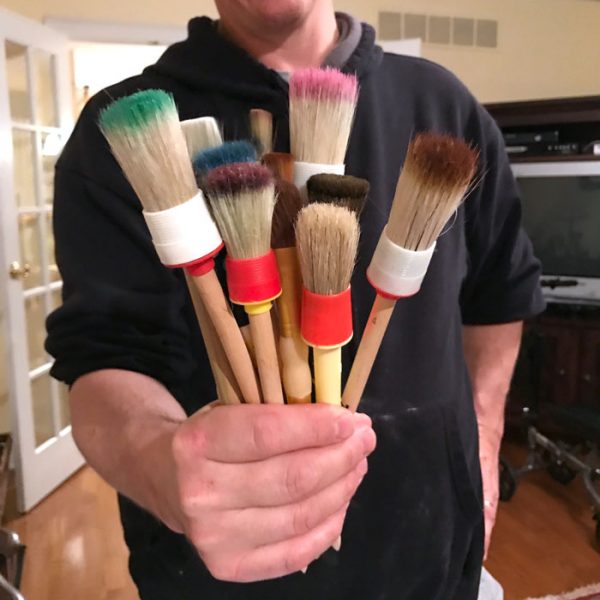 I added some primer to the boot, and used newspaper and a paint cloth to protect the sofa.  For the parts I couldn't reach pain free, he helped me out, even pointing out that some of the areas I did were a bit sloppy.  Turns out pain meds do not induce careful brush strokes.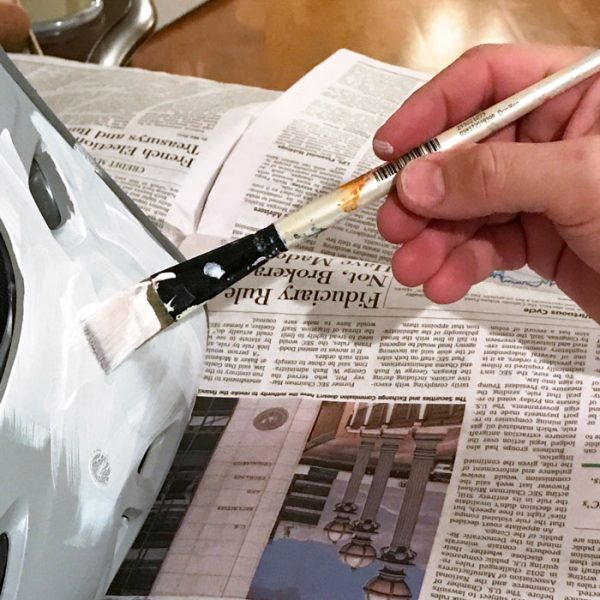 Then happiness, smearing paint all around.  Seeing the rainbow on the boot actually makes it more tolerable!
Who knows what I will do next to it, but whatever it is, it will be gentle.  Broken bones and torn ligaments can really smart!   To my artful newsletter people, there isn't going to be one this week and I hope you'll understand.