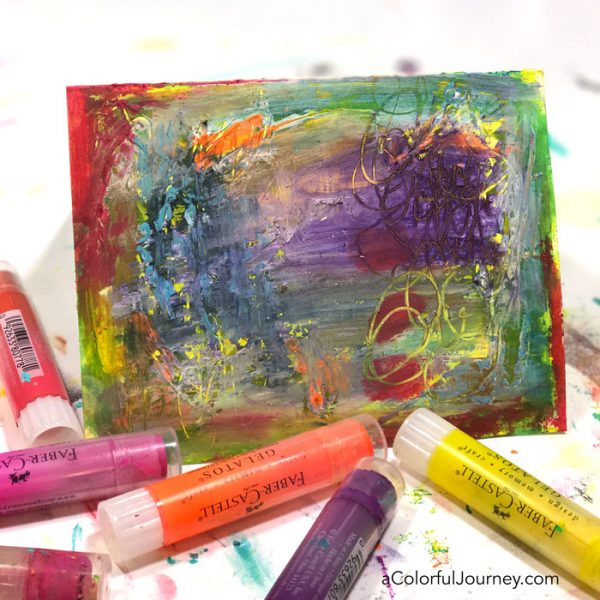 What do I do when good colors go bad?  I double down and play even more.
This started as an experiment that went to the most horrid baby poop green in layer number 2 thanks to some unplanned color mixing.  It happens to us all.  The creamy colors themselves are wonderful, but the way I combined them was ghastly. Green and orange mixed together do not make rainbow magic in my opinion.
I should have known better.  I should have seen it coming.  But I didn't.  So what did I do?  I said O.O.P.S. (short for Outstanding Opportunities Presenting Suddenly) and played some more.
I couldn't even begin to fathom where that cringeworthy muddy green would take me, let alone that I would actually appreciate those olive green hints.  Layer after layer of Gelatos built up on this mixed media card and I not only loved the process of playing and smearing colors, but love the messy mixed media feel of this accidental card.
So next time good colors go bad when you are playing, try saying O.O.P.S. and add more layers!