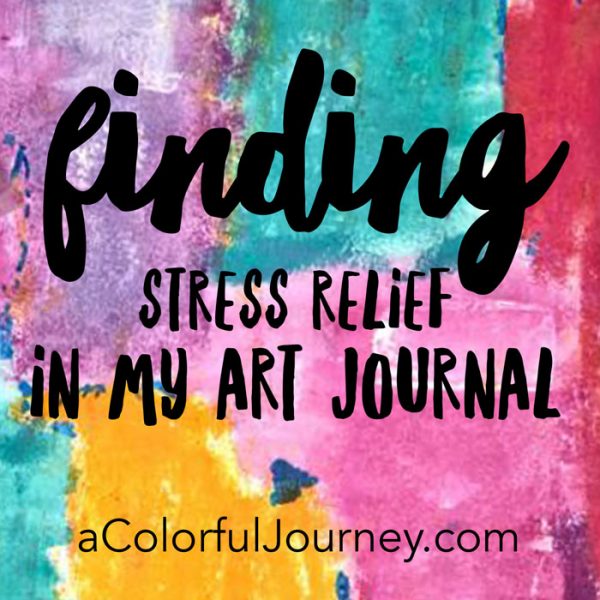 I have a therapist on call 24 hours a day and the sudden change in my world due to broken ankle, has me needing that therapist more than usual.  Who is this amazing helper? My art journal.  She's always available and always accepting of whatever mood I am in.  Here's a look at a recent session which began with the therapeutic scribbling splotches of color with Gelatos.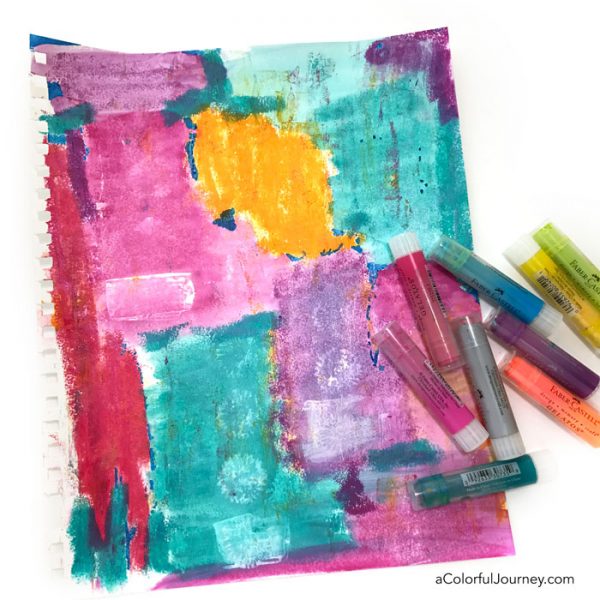 Mary Beth Shaw's Barbed Wire stencil (both the small and large size) perfectly perfectly summed up how I was feeling- a bit prickly and cranky. That art journal therapist has handled every emotion that has been thrown at her.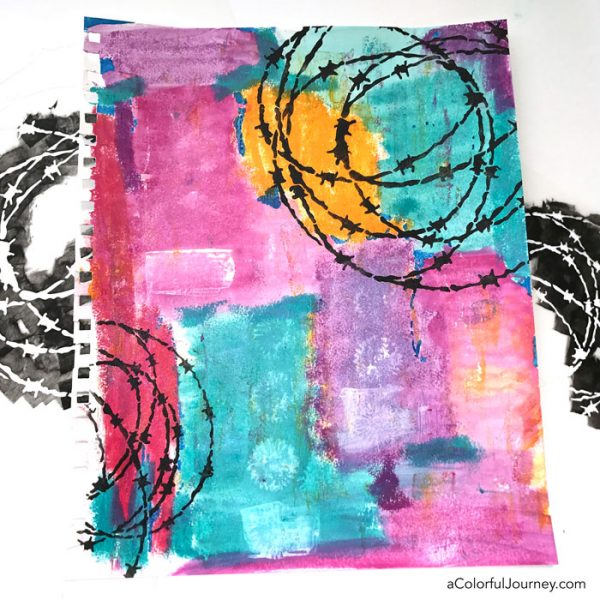 A little scribble journaling vented out some feelings using the new PN pen by Sakura.  When I scribble journal it is like talking to a dear friend who knows everything I know so nothing has to be explained.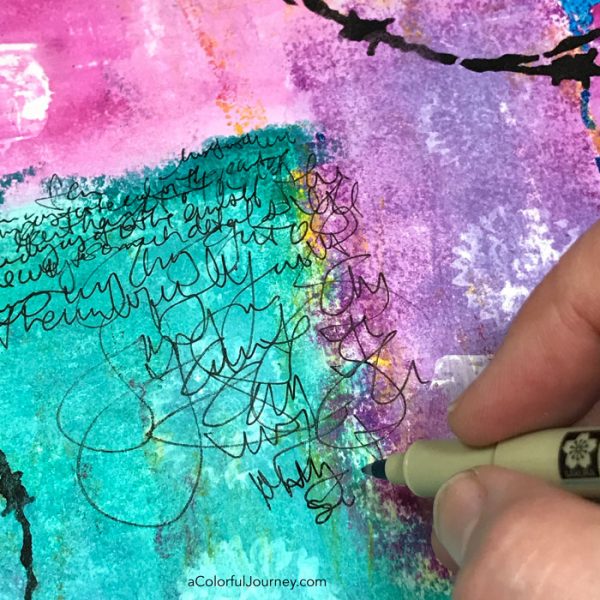 Thanks to the back and forth of color and play, those stressful feelings were returned to where they came from, refused reentry back into my heart, and the door was closed on them so that I could have a better day.
To stencil the words, I used my Mixed Media Mail stencil and black paint. The word closed isn't technically on the stencil, but since enclosed is, I simply stenciled the closed.  There are all sorts of words inside other words.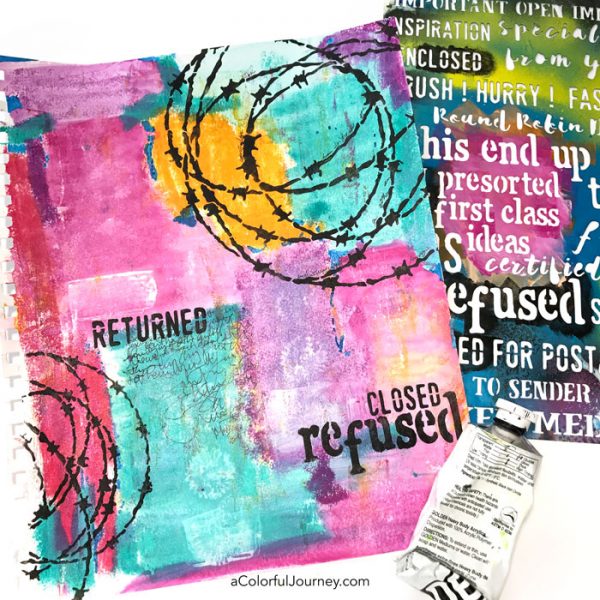 That art journal therapist lets me honor any feeling, any emotion, no matter how intense or silly or irrational without any judgement.  My art journal accepts me for who I am.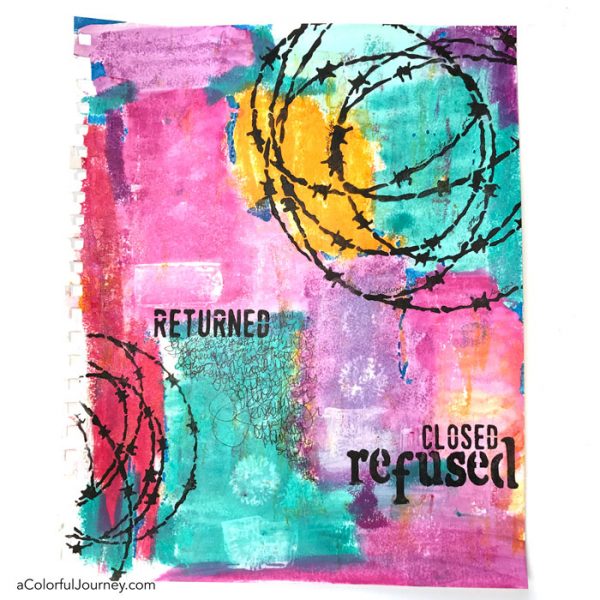 Here are the supplies I used. Some of these links are affiliate links which means I get a small percentage. It doesn't cost you anything extra and it helps keep the free tutorials coming!