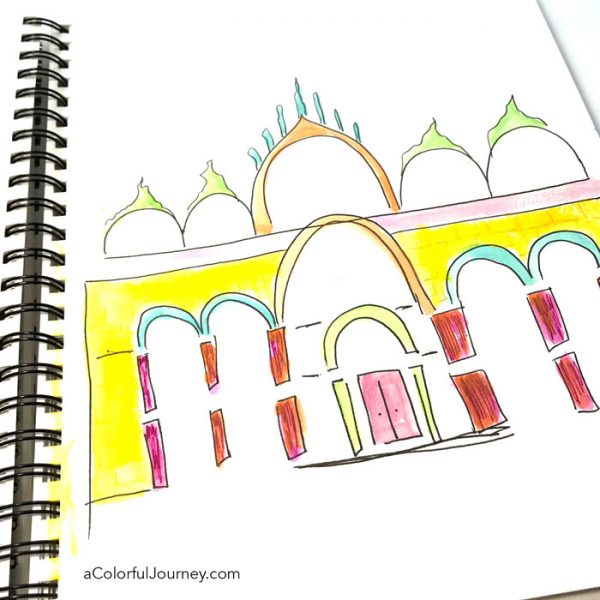 I need to be careful what I wish for…I kept meaning to make more time to draw but always grabbed the paints instead.  But thanks to this pesky broken ankle, I have more time for drawing as I am far less mobile than I want to be.
The art journal page started with what I had available, a black pen, Gelatos, and watercolor pens.  After all, the best art supplies are the ones within arms reach!
Sitting around thinking has led to lots of scribble journaling, as there are ample emotions to process right now.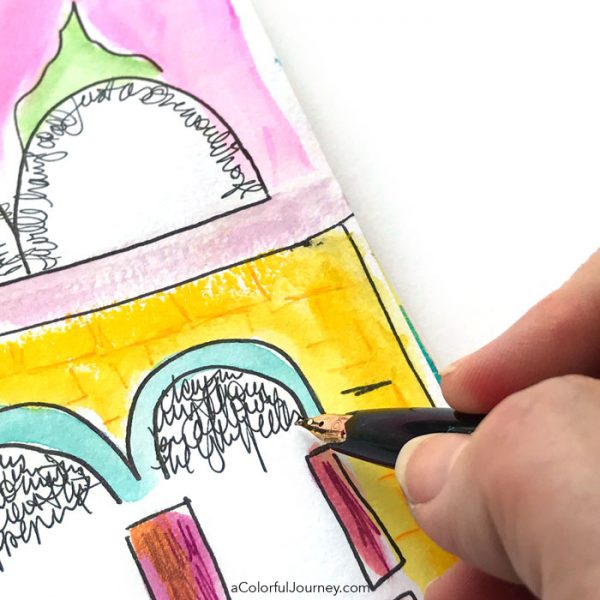 Since pens are always within reach, a pen easily stenciled the title of this page using Mary C. Nasser's Let's Go 2 stencil.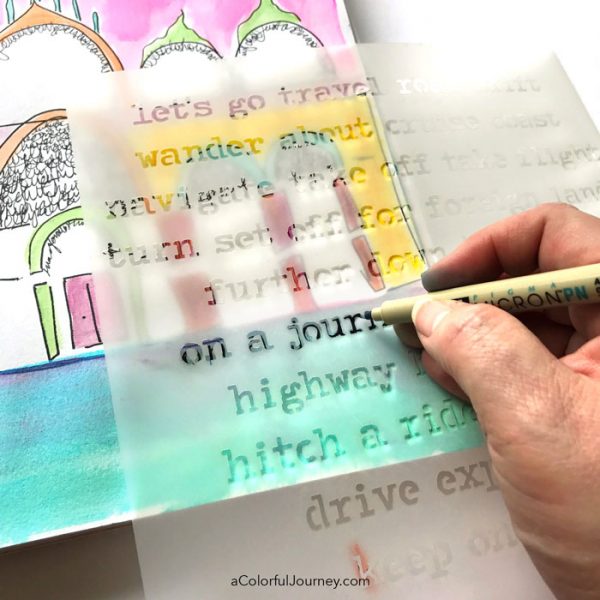 The background colors have a wonderful shimmer and shine to them, but of course, the camera didn't do the Colorshift paints by Plaid justice.
All the white space that remained surprised me.  The thought to add color there crossed my mind but clearly, I didn't do it. Hmm…wonder what other surprises the muse has in store for me on this journey!