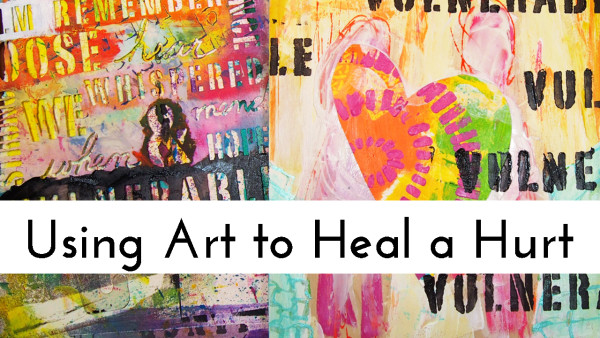 Being vulnerable can hurt but when I have a way to process the feelings, it hurts less.  Whether I am working in an art journal or on a canvas or on a wood panel, it doesn't matter.  What matters is that I am creating.  There is something magical for me when I get paint on my fingers.  As I played, I was so grateful for the message that was revealed to me about vulnerability.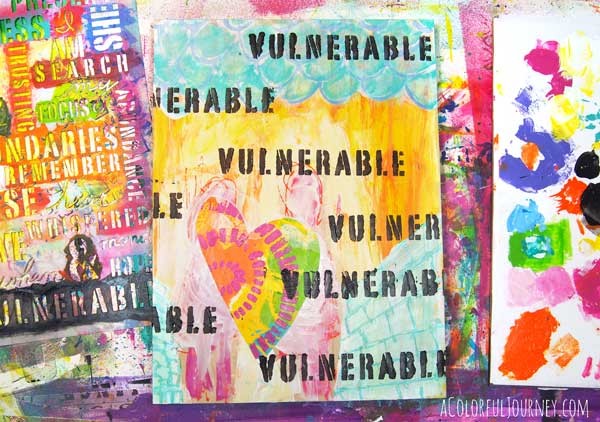 Life can be amazing and life can be painful.  It was one of those painful days thanks to a family squabble, a disagreement, okay…a battle.  Even when everyone means the best, there can be hurts, especially with family.  We worked it all out (we always do) but the hurt was still there and I wanted the hurt to hurt less. Who doesn't?  Thanks to a little creative play that helped me put it all in perspective, it did hurt a lot less.
Watch Using Art to Heal a Hurt on YouTube.
Do you use art to help you heal?  What's your go-to way for making the hurts less painful?
Supplies Used