There are 2 big reasons to love paint pouring. One, it's mesmerizing when the color flows out the cup. Two, the freedom. There's no wrong way to do it, so each person can pour in the way that makes them happiest.
If you're new to paint pouring, you've probably got a bunch of questions about how it all works. To save you time, I've put everything you need to know to get started in the free Paint Pouring Guide. There are over 20 pages of information and checklist to help you out.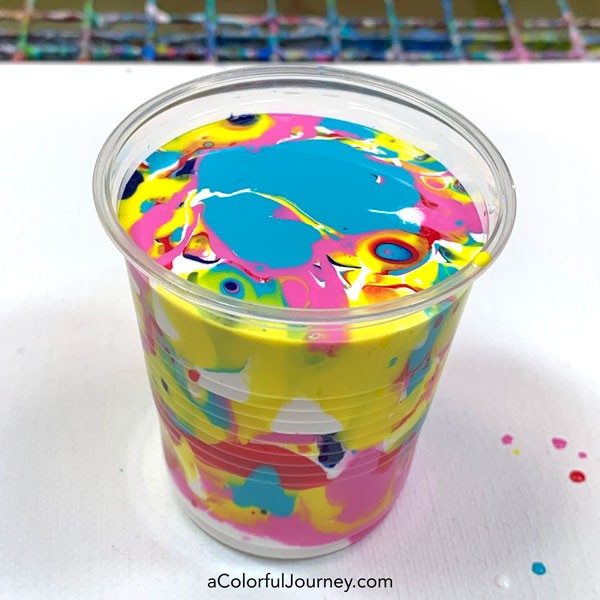 What's in the cup? More than just paint. There's also a pouring medium mixed with each color. There are lots of pouring mediums out there to choose from so I usually go with the easiest, Floetrol. It's easy to use and easy to get from the hardware store or online.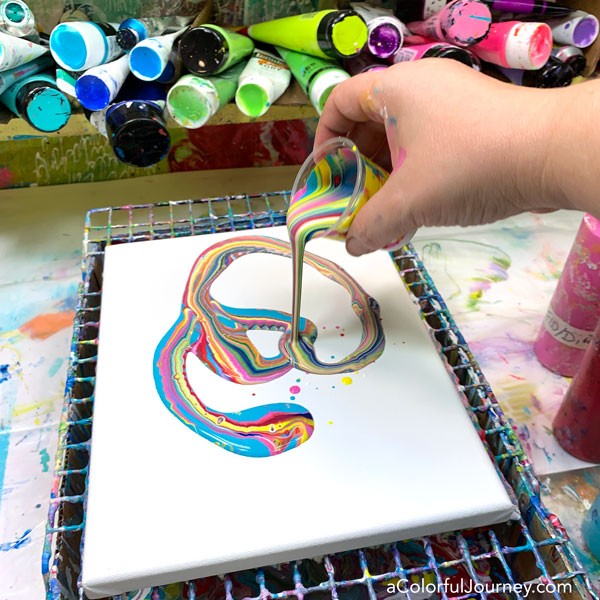 This is the mesmerizing part, when the color flows out of the cup. If you can tip a cup, you can do this! As the color moves around the canvas, cells begin to appear and the colors spread apart.
There's no right way or wrong way to do paint pouring, just the ways that bring you joy. Some people like to have a bit of white around the edges, and some don't. When you're making your canvas, you have the freedom to do it the way you want!
I am a paint over the entire canvas kind of gal so I tilted and tipped the canvas to get the paint to cover the entire canvas.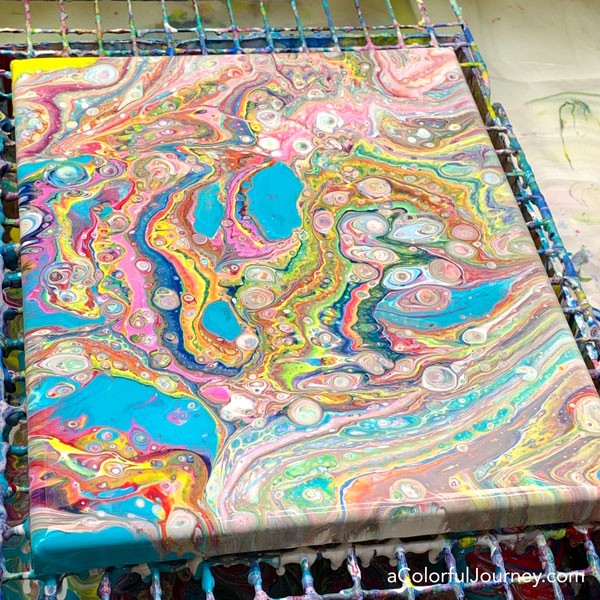 It takes about a day for a canvas to dry, and naturally, if you live in a very dry climate it will go a bit faster and if you're in a very humid climate it may take a little longer.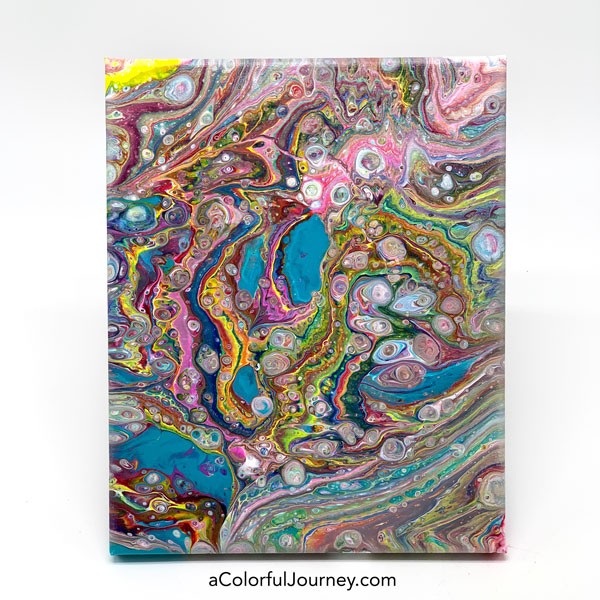 The process of pouring is so much fun that you might end up with more than one. What can you do with them? Turn them into a giant piece of art for your wall. You can see how I did that in this video.