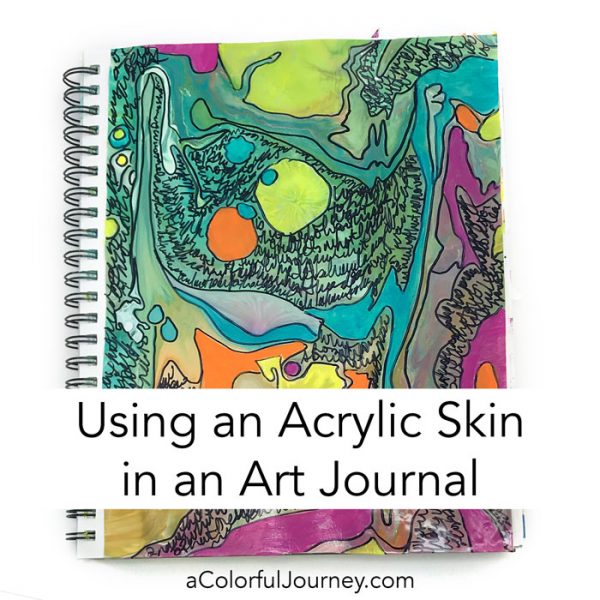 When you're doing paint pouring, the paint often runs over the edge and into the box below. Is that paint wasted? NOPE! It becomes an acrylic skin that can be used in other art and play.  What can you do with that skin?  Lots!  In this video, I'm sharing how to use it as the background in your art journal.
Watch Using an acrylic skin in an art journal on YouTube.
What's an acrylic skin?  It's dried paint that isn't "on" anything like paper or a canvas.
How do you make them?  This one was created from the drips and paint running off of poured paintings.  When you're paint pouring, every drop of paint can be used!
Want to know more about paint pouring and make your own skins while making canvases? Check out my workshop, Paint Pouring FUNdamentals which includes 4 bonuses!
Paint Pouring on a Dime
Paint Pouring in Small Spaces
Beyond the Canvas
Dave the Husband Does a Pour live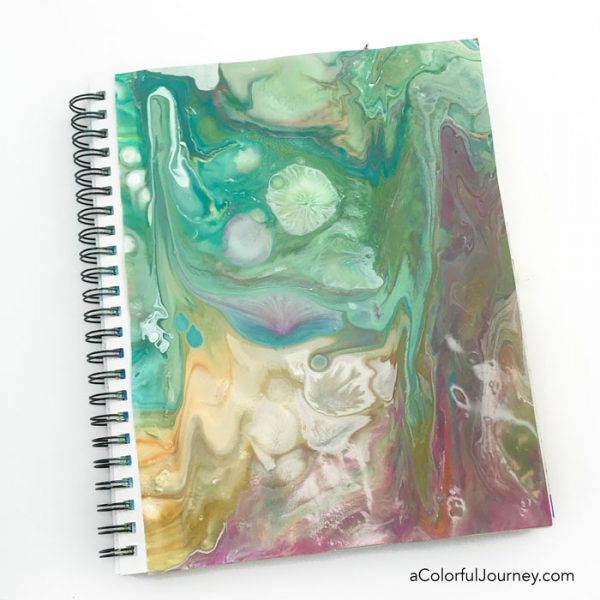 Once the skin is glued on to your art journal page, you trace any shapes that call you with a pen.  The best one for writing on the glossy surface is a Sharpie.
As you're writing, if you notice the pen seems to be "drying up", write on paper to remove any residue that the pen tip is picking up.  This will make the pen last a long time.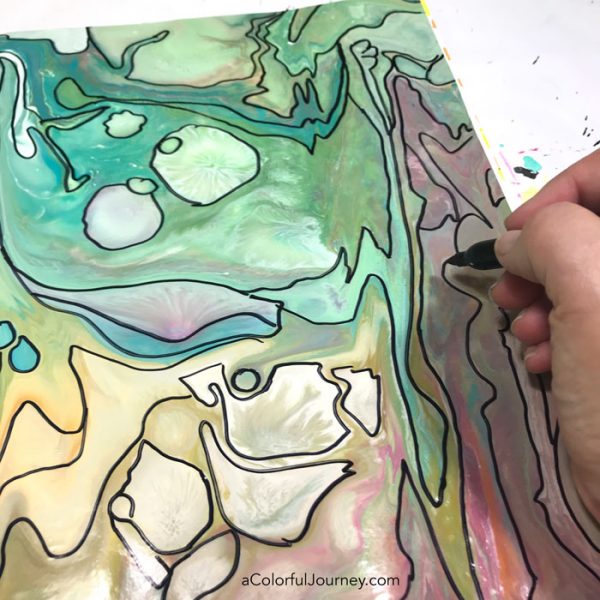 Once you have the shapes outlined, then add more color.  Since this is paint, you can naturally put paint on top of it.
A perk of working on a glossy surface like this is that if you paint over the lines, a damp cotton swab cleans up the edges.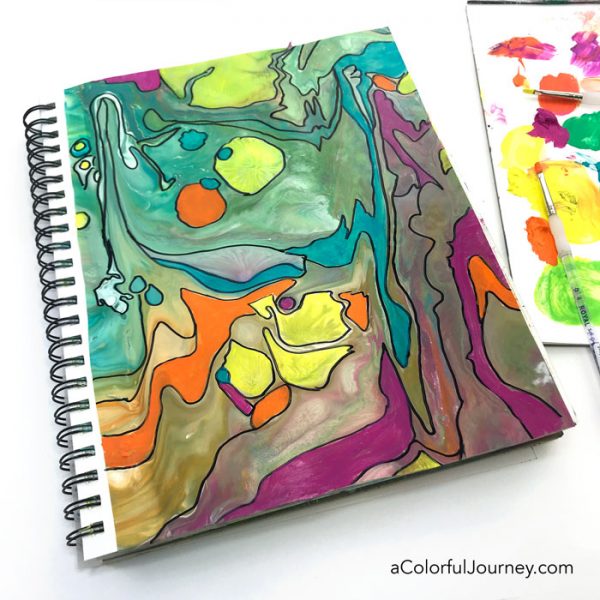 Art journal pages tend to have writing on there somewhere when I create them. If you can't read this, never fear.  I can't either.  What I do is scribble writing that is more about getting my thoughts and feelings out than writing legibly.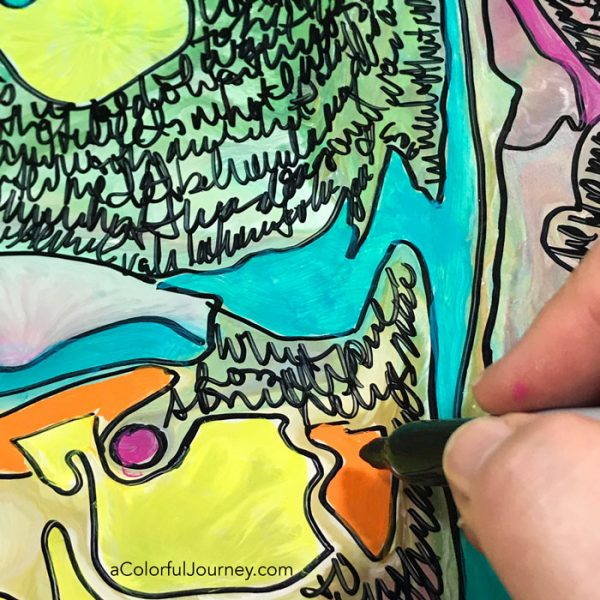 Here's the finished page- no drawing skills needed to make this. Just tracing around the shapes in the paint!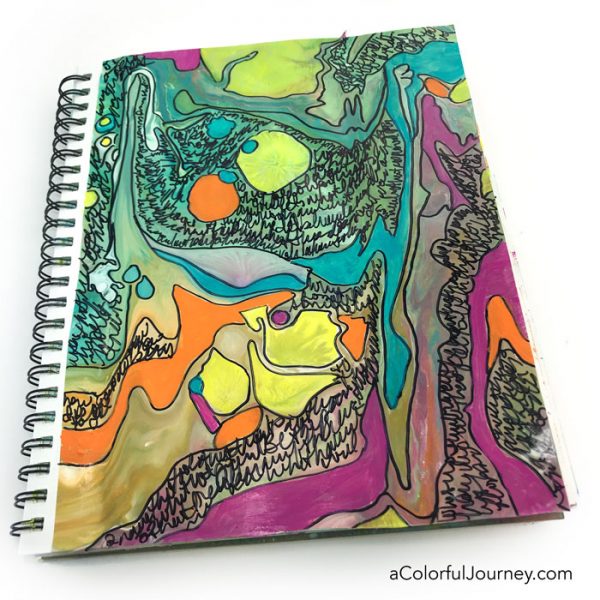 Do you love watching the videos on paint pouring, but don't know where to begin? Everything you need to know is waiting for you in Paint Pouring FUNdamentals. And you'll make some gorgeous skins along the way that you can use in things like your art journal!