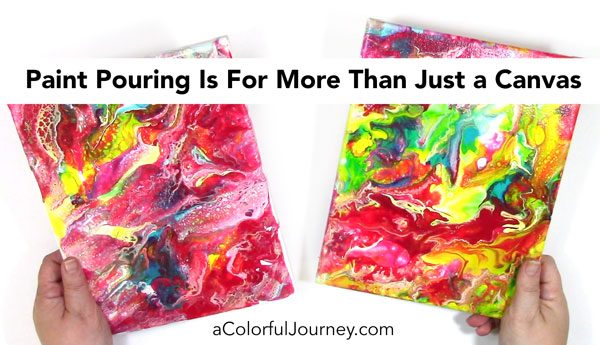 Wonder what you can do with all those poured canvases you've made? Of course, they look great hanging on a wall, but they can do so much more! In this video, I'm showing how to make paint pouring wearable- pins!
Watch Paint Pouring Is For More Than Just a Canvas on YouTube.
How do you make poured paintings? What supplies to use, how to mix the, how to get the results that make you happy?  Everything you need to know is waiting for you in Paint Pouring FUNdamentals so you can see how it's done.
Not only do you get step-by-step videos but you get the systems for mixing paint without any eyeballing or measuring! Any kind of paint!  Plus 4 bonuses too but the early bird discount ends soon!
Start by cutting the canvas off the frame. If I was just going to cut it off, why on earth did I use a frame?  2 reasons.
These are inexpensive canvases.
Having the canvas on the frame makes it so much easier to get a good pour on it. Doing pouring on something that doesn't have a firm frame or structure is a quick way to be frustrated.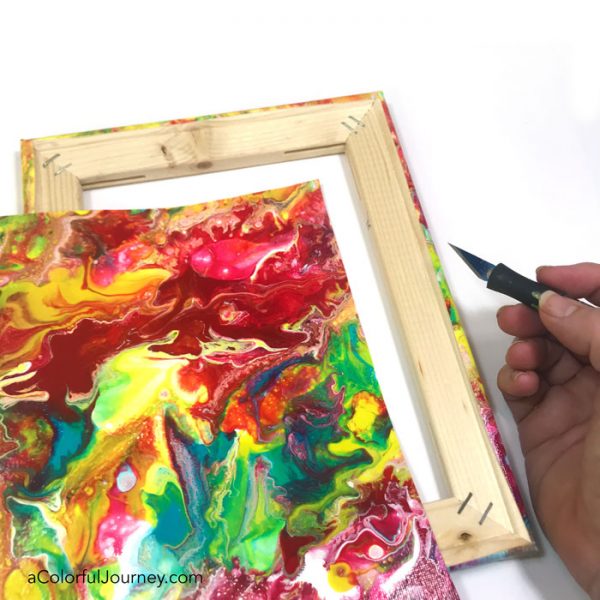 To make the backside pretty and and a little bit of strength to the canvas, gel medium or other glue a piece of cardstock to the back.
The prints that you see me use in the video are gel prints that I've made. If you happen to have a stash of those papers, this is a great way to use them!
Once it's dry, cut out the shape you want and add a pin back! I used 3-in-1 glue because it grabs quickly.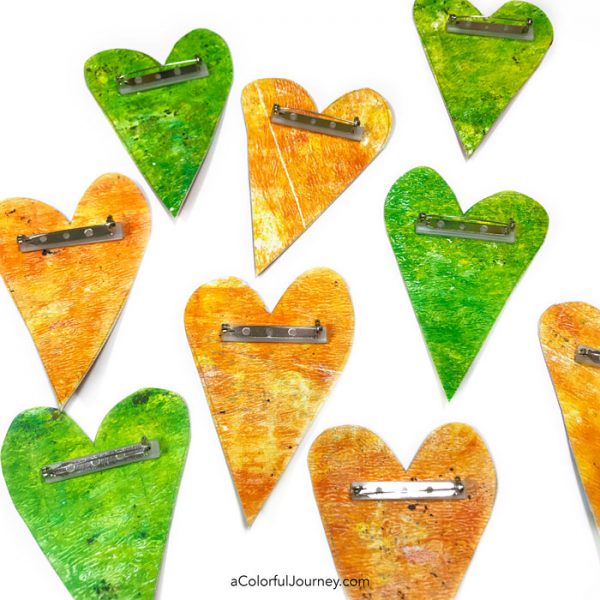 You'll wow people with colorful, fun, one of a kind pins that you make with your own unique paint pourings!  These are great when you need a quick gift to give!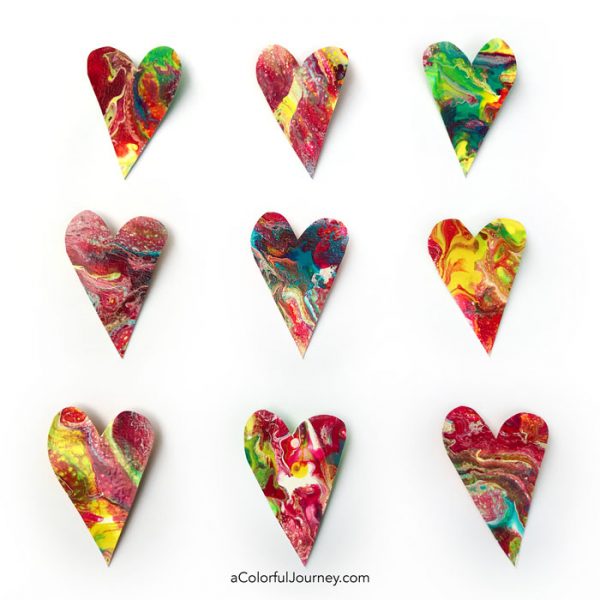 Early bird discount ends soon!