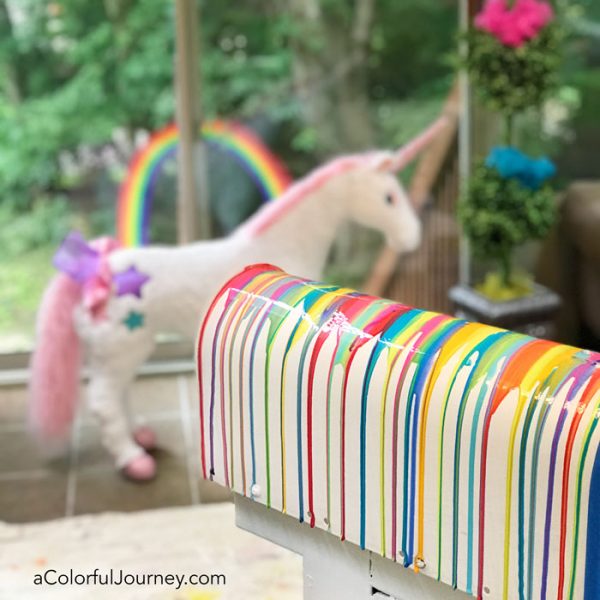 Sure, I've wanted to paint my mailbox for years.  It was a basic, cheap white mailbox and I knew paint could make it fabulous.  But none of the ideas I had before actually got me to paint the thing, until now!
Watch Paint Pouring a Mailbox on YouTube.
Want to know more about paint pouring? Check out the online workshop Paint Pouring FUNdamentals.
Start by mixing your paint and pouring medium.  I chose Liquitex pouring medium and Liquitex soft body paints. Since this is going to be outside, I wanted a paint that I knew was lightfast and could handle being in the sun.
When you're mixing the paint, mix gently. You want to avoid creating air bubbles in there.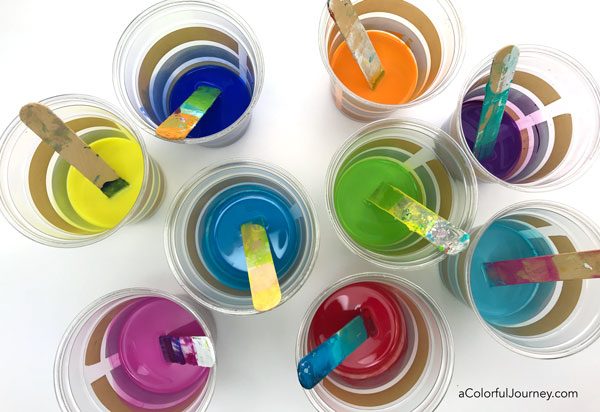 The same tongue depressors/popsicle sticks that were used to mix the paint are also what is used to put small amounts on the mailbox.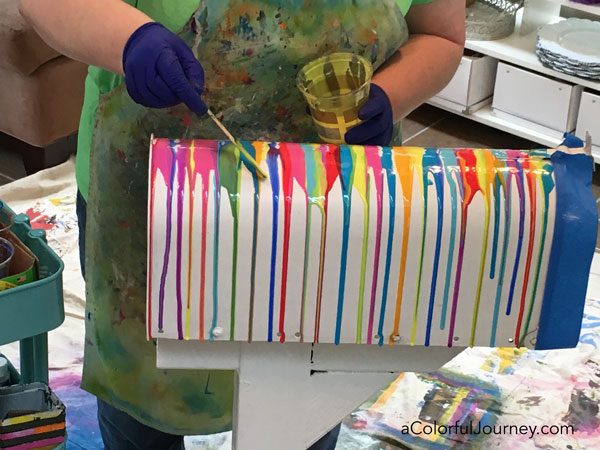 The mailbox was moved inside for painting to prevent any leaves or other outdoor stuff sticking in the paint while it dried.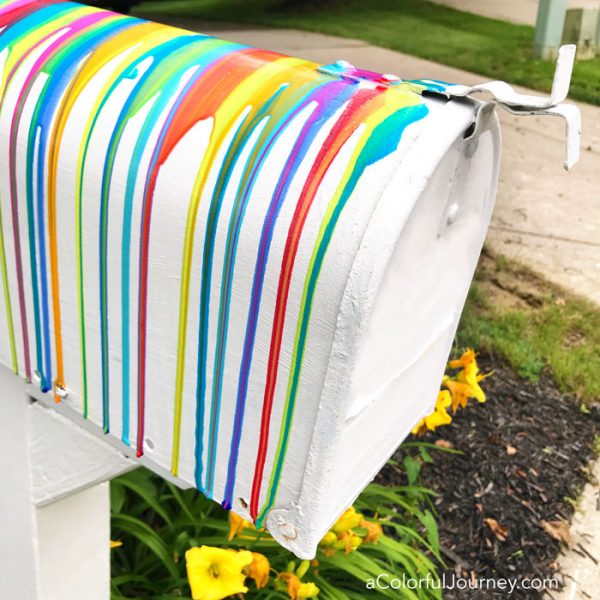 This mailbox has survived 5 months out in the elements without showing any signs of wear.  The next big test for it will be winter with the freezing and thawing, but I have high hopes that it will do just fine!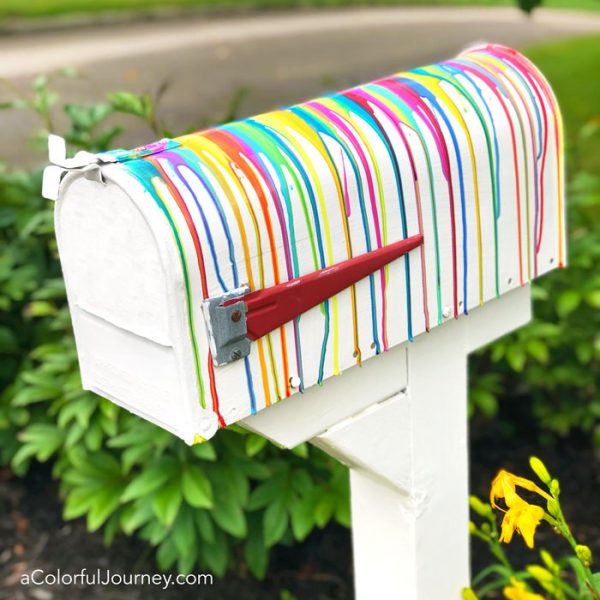 Do you love watching the videos on paint pouring, but don't know where to begin? Everything you need to know is waiting for you in Paint Pouring FUNdamentals.