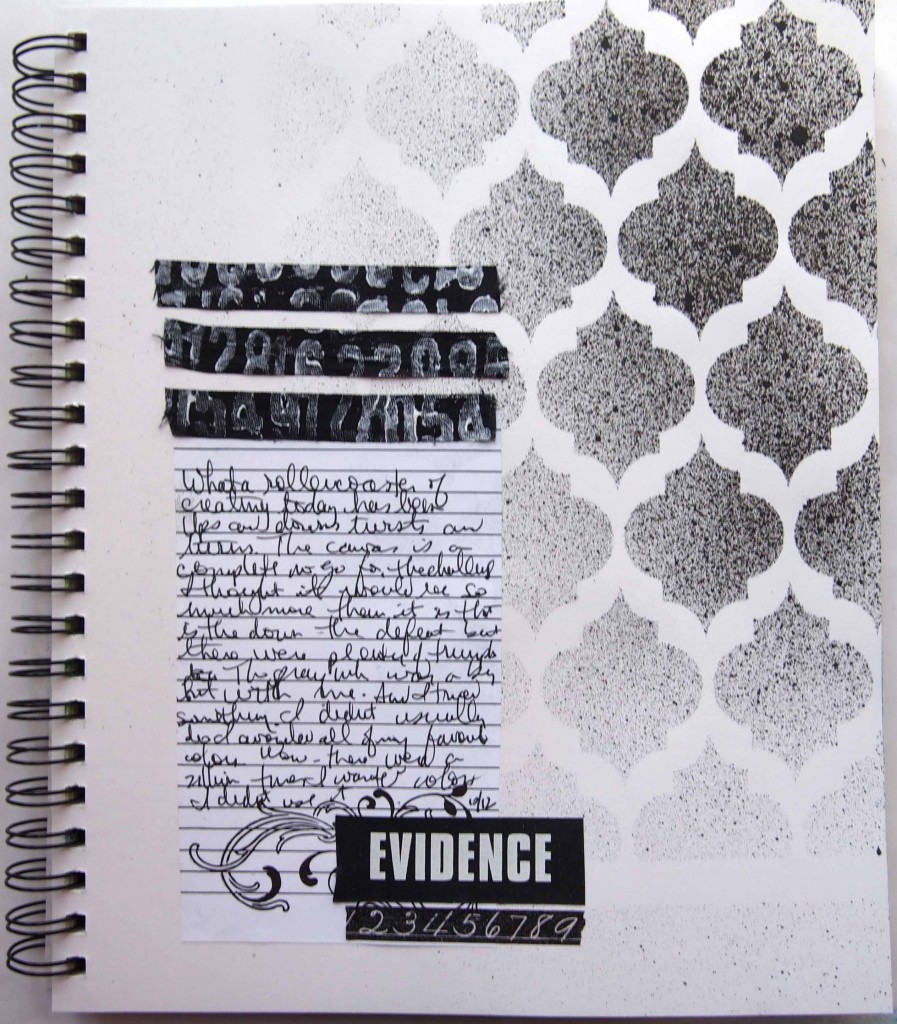 Triumph and defeat seem to be best friends in my studio.   Every time one showed up,  the other was just around the corner.  Perhaps what I thought of as defeat is simply being way outside of my comfort zone.
The plan was to do the color prompt for Fall Fearless and Fly.  I had read the quote and headline prompts but I  focused on the color- black and white. Who came up with this crazy color challenge?  Oh, that was me.  What was I thinking?
I thought my focus would be on the color in the studio but it turned out to be more about triumph and defeat.  Here is how it went:
Triumph: Great idea for a black and white canvas. It is starting out just as I expected.
Defeat:  The idea stalled out and looked like a jumbled mess, not exaggerating.  Color would have been helpful here, but not an option.
Triumph:  Another idea struck.
Defeat: It was beyond horrible, the nastiest mud color,  and it had covered up parts I loved that are lost forever.  Okay, bit of drama queen here…
This cycle continued for 2 days like a roller coaster that never stopped.  In the end, I had a canvas that is very mediocre.  Sigh.  I felt so defeated.  But then triumph arrived. The ribbon I had made for the canvas gave a spark which led to the journal page.
I thought that was the triumph but it wasn't.  The real triumph came when I let go.  I had been forcing the canvas to be what my mind wanted.  The defeat had worn me down enough that I quit trying to control and let the art guide me.
My defeats have taught me about me and guided me towards triumph- in my studio and also in my life. I am reminded of how the time I spend in my studio helps me in every aspect of my life.  Does your art time help you too?
Jane Davies is our guest artist at Fall Fearless and Fly this week!  Be sure to stop by on Monday and check out where the prompts took her.   There is a great prize of 6 Dylusions Spray Inks thanks to Ranger.  Want another chance at a giveaway?  On Halloween I am randomly picking one of my newsletter subscribers to get this entire experimentation kit!  The sign up is right below my photo on the top right of the page.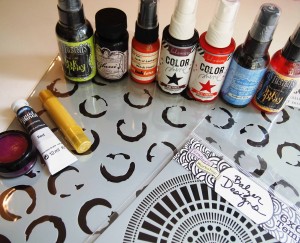 Linking up to Fall Fearless and Fly, Anything But a Card's use black challenge, Inspire Me Monday, and Creative Every Day.