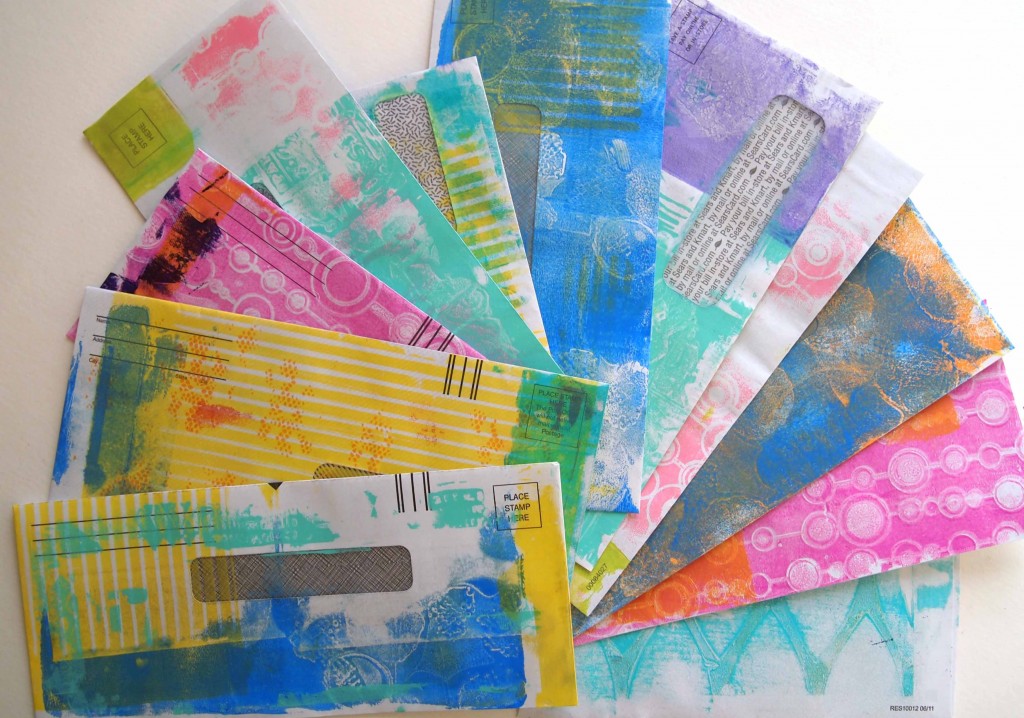 The mortgage is due.  There is an issue with the insurance company that I need to follow up on.  The garden needs to be shut down for winter.  Lots of cleaning should be done.  What did I do? None of that! I got out my Gelli Plate.  Once it was out of the plastic it attacked me, held me hostage in my studio.  I couldn't leave…okay, I didn't want to leave. It was just too much fun!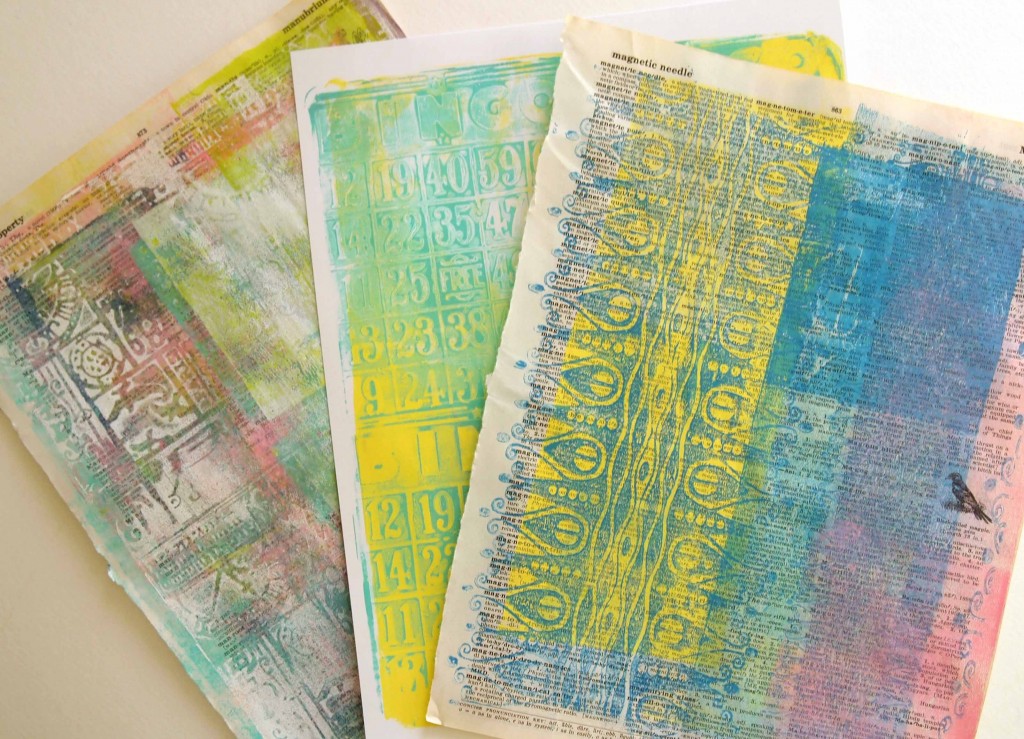 Anything in reach was fair game for the plate.  I was thinking about the bills at least as I used their envelopes…Ribbon, envelopes, even the old jeans my daughter should have picked up off the floor ended up on the Gelli Plate!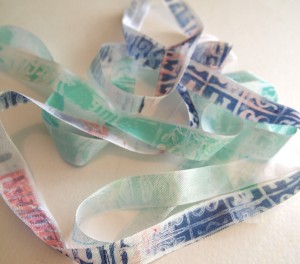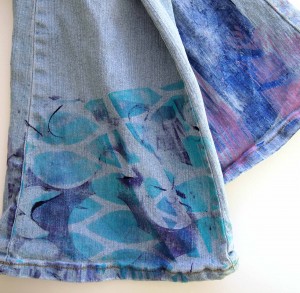 One of the things I love out the Gelli Plate is I have to work fast.  No time to ponder a choice once the paint is rolled out since I used cheap craft paints.  Another thing I love is the leftovers.  These are pieces that I used in the paint or cleaned my brayer on in between prints.  I think I see an art journal page here already!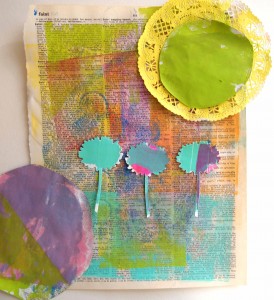 I don't have lots of in-progress shots but I will have a video coming shortly!
As November starts a month often filled with thoughts of gratitude (Thanksgiving) I am so thankful that Sandy has passed and that the East Coast is beginning to heal and repair.  The coast has so much to rebuild- my heart goes out to each and every person effected by Sandy!
Congrats to Janette!  She's the random winner (thanks random.org) of the experimentation kit!
Want to see more creativity?  Check out Paint Party Friday, Art Every Day Month, and Art Journal Every Day!