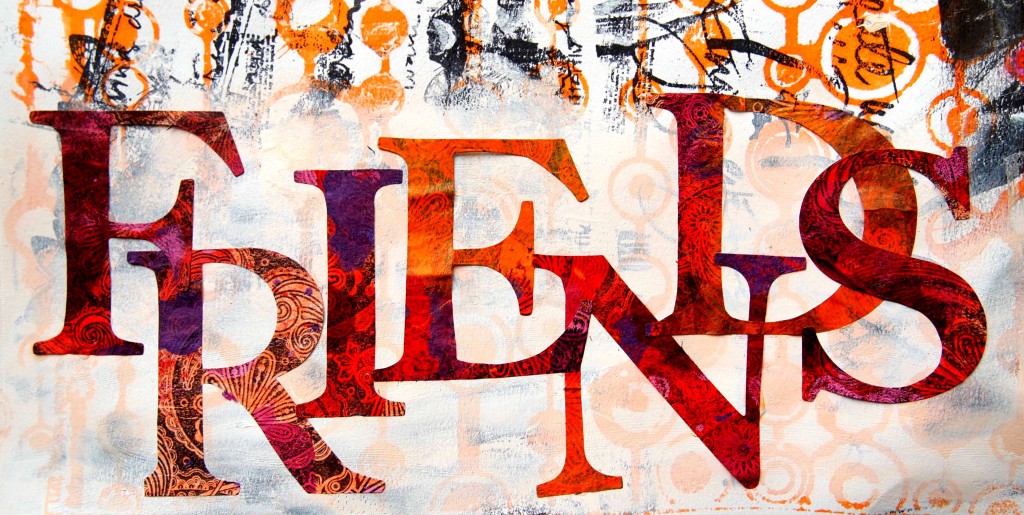 In some circles the 3 R's are reading, writing, and arithmetic- but not in my world.  It's ribbon, rub-ons, and rubber stamps. That's the latest Artsy Fartsy Friendly Fun challenge with my creative friend,  Maria McGuire.  The rules are simple.  Use the 3 things in anything and in any way.  Be sure to check out Maria's take on the 3 R's!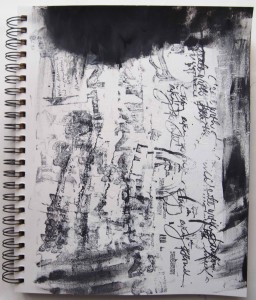 This background was made while stamping on ribbon.  You can see how this came about in the video I made last week.
Trouble seeing the video? You can go directly to my youtube channel and view it there.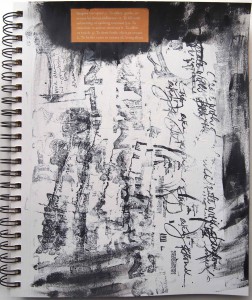 The rub-on I chose is a definition of inspire since that is how I feel because of my friendships.  My friends freely give sparks of inspiration that continue to fuel my creative spirit.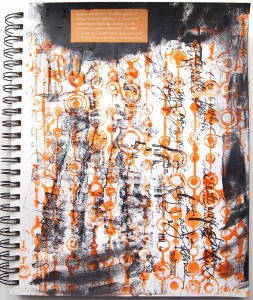 I have these wonderful full page polymer stamps from The Back Porch Artessa.  Their size and designs work so perfectly for layering color on an art journal page!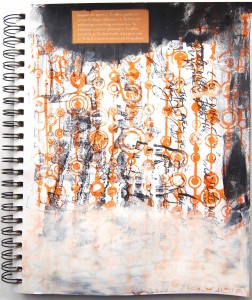 I had the idea to put the title at the bottom but the background was way too busy- so I pushed it back with some acrylic paint.  Used my fingers, of course.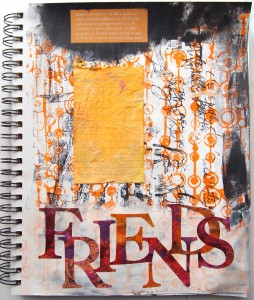 A wrinkled and colored piece of notebook paper gave me a place to journal.  I ended up journaling all about triumphs and defeats from Fall Fearless and Fly's latest challenge. Friends are such a part of inspiring the triumphs and getting past my defeats!
The title was cut from deli paper I had painted (and didn't like it at all) and stamped.  Die cutting it up  made it look completely different- and suddenly what I didn't like became a favorite.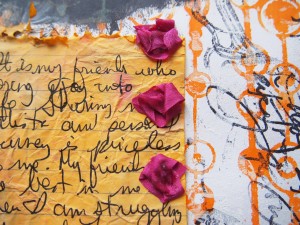 I needed ribbon still – so I took a piece of it and wadded it up and glued it down.
The pink flowers and pinks in the title needed a bit more balance on the journal page so I smeared bits of pink along the top and sides.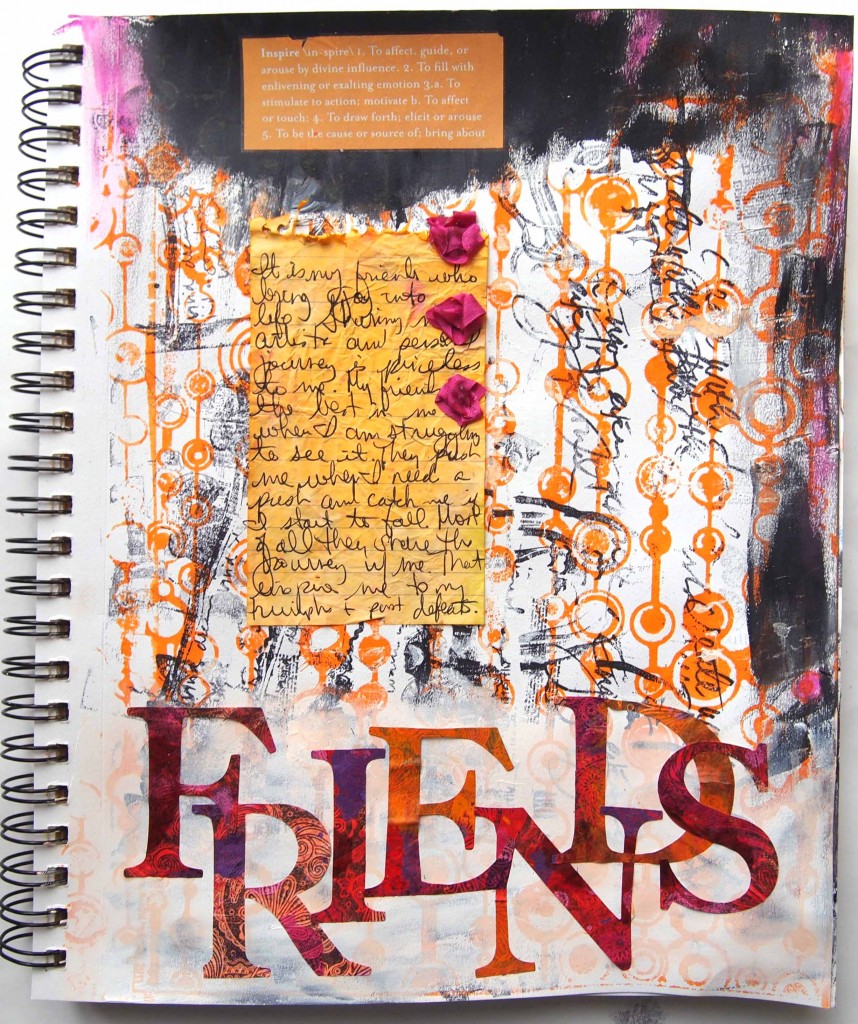 Want to see more creativity?  Stop on by Mandarin Orange Monday, Creative Every Day Month, Inspire Me Monday, Show and Tell Saturday, Show Me What You Got, and Fall Fearless and Fly.