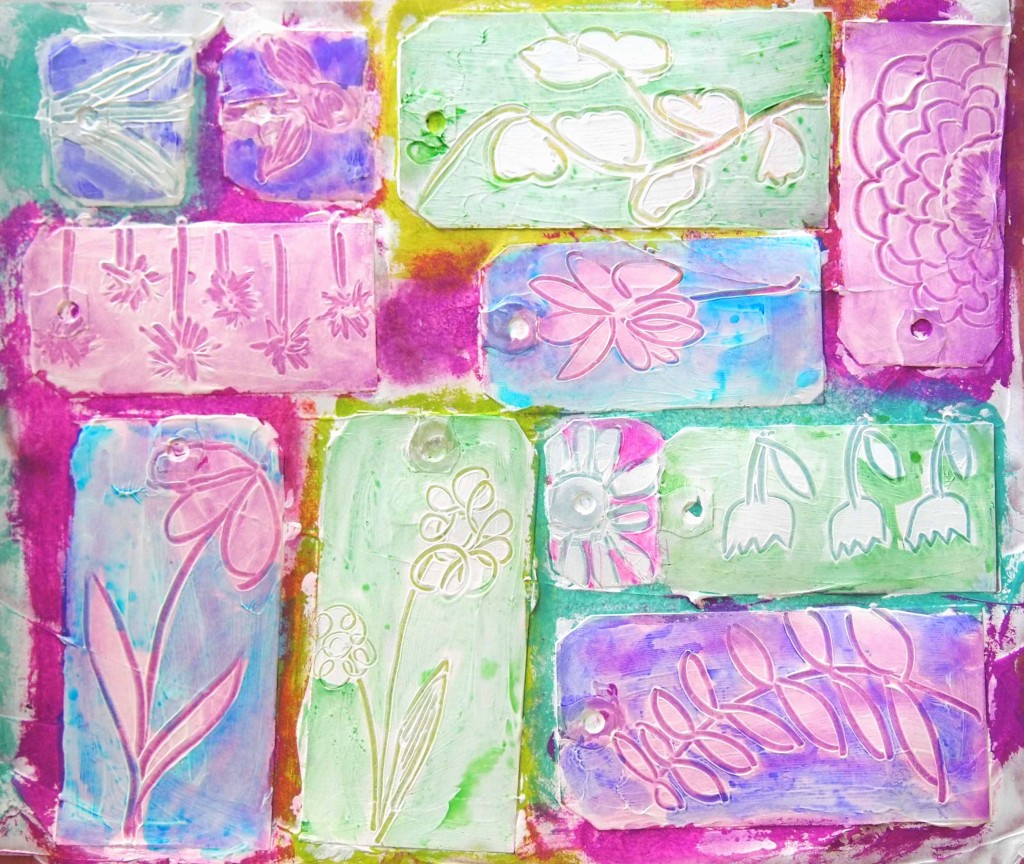 I am happy- there is paint on my fingers!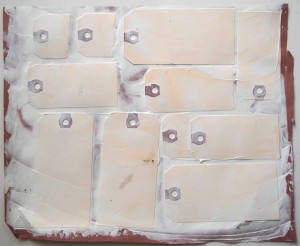 Every so often my muse takes long vacations away from me so I work on the mundane parts of art then.  Here is a piece of rosin paper (big cheap roll from the hardware store!) with tags gesso'd on.  I have sheets of these I made one day.  Today I felt inspired to use one.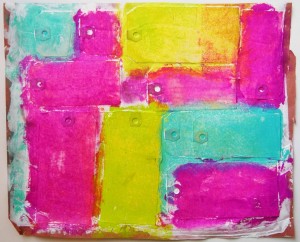 I used  bright colors on purpose- I wanted something that would pop against the white in the next layer.  I'll use any excuse for bright colors…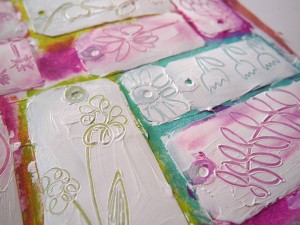 A finger full of heavy bodied white paint covered one tag. You could use a palette knife or brush but I really love the feel of the paint  on my fingers. Then I scratched and doodled loose shapes in the paint.  I did one tag at a time so the paint was wonderfully wet and easy to scratch off.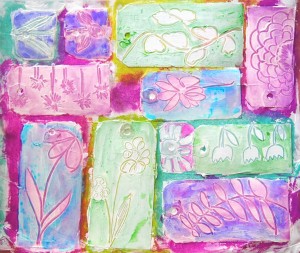 Once the white paint was completely dry I used Peerless watercolors to loosely paint over the white.  I use Peerless watercolors  on glossy surfaces because it doesn't bead up like my Koi watercolors.
I haven't decided if I will cut out the tags and use them in an art journal page, keep this in its entirety or bind  a large piece of it into a journal.  Perhaps the creative posts I see while visiting Paint Party Friday and Creative Every Day will guide me in my decision about where to go with this next…oh, just a few days left to get in on my giveaway.  I'll be drawing one random winner from my newsletter subscribers. You can sign up in the top right of this page.