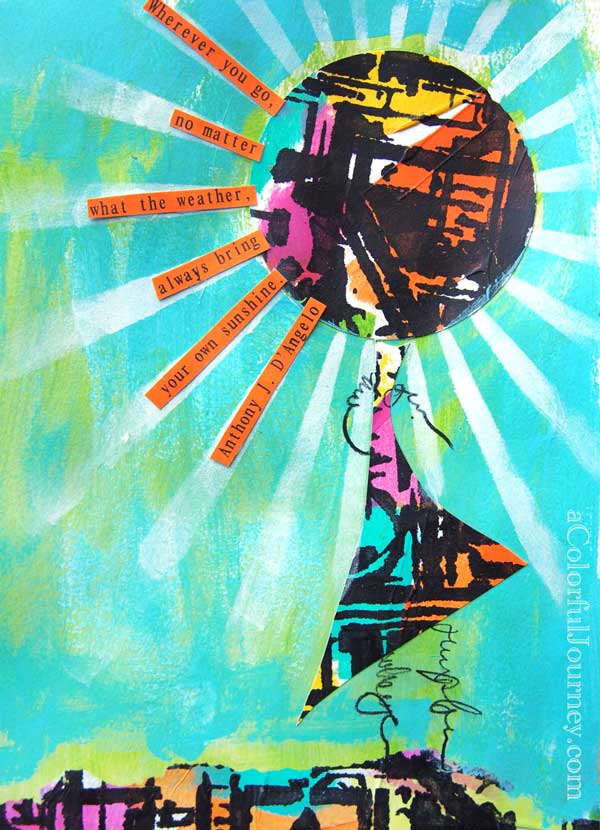 I had a plan.  I didn't follow the plan.  I rarely follow my plans…but the plan is still necessary for me.  The plan gives me a  sense of security and control but I stay flexible so I can wander wherever the color and pattern takes me.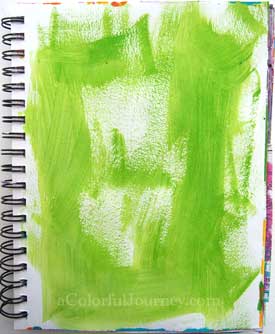 Step 1 of the plan: Find a page from in a journal.
This page was Leftover paints often make the first layer in my art journal, and this is no exception.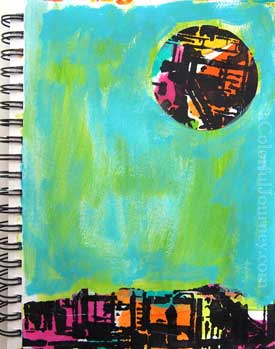 Step 2 of the plan: Add more color.  The blue filled in the white areas since I am compelled to cover everything with color…
Step 3 of the plan: Add a moon and ground.  
The collage paper that I made with my Trio of Houses stencil was just what I needed.
You can see how I made this paper in the video Stretch your stencil by turning it on YouTube.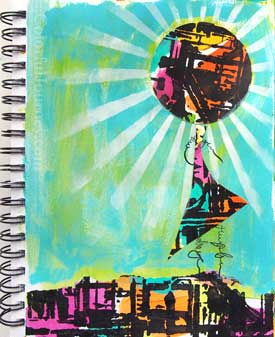 Step 4 of the plan: Change the plan.
The plan was a moon, but before I realized it, I had a person…not in the plan.
Michelle Ward's Circle Rays 6 created the beams from her head.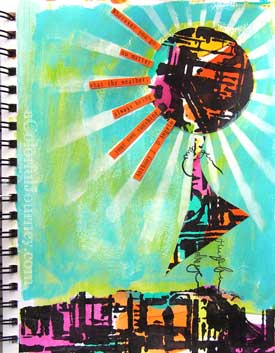 Step 5 of the plan:  Add some words.
How'd I have a perfectly matching orange paper?  The Gelli Plate.  Yes, it can make awesome patterns but it is also a fast way to make sheets of solid colors.
Then it was so easy to run that paper through my ink jet printer for the quote.  Fast and easy as long as I don't touch the words until they dry…
 I'd love to know when you create do you have a plan?  Do you stick to it or wander all around?
Supplies Used
 Acrylic Paints
Stabilo Pencil
Gelli Plate