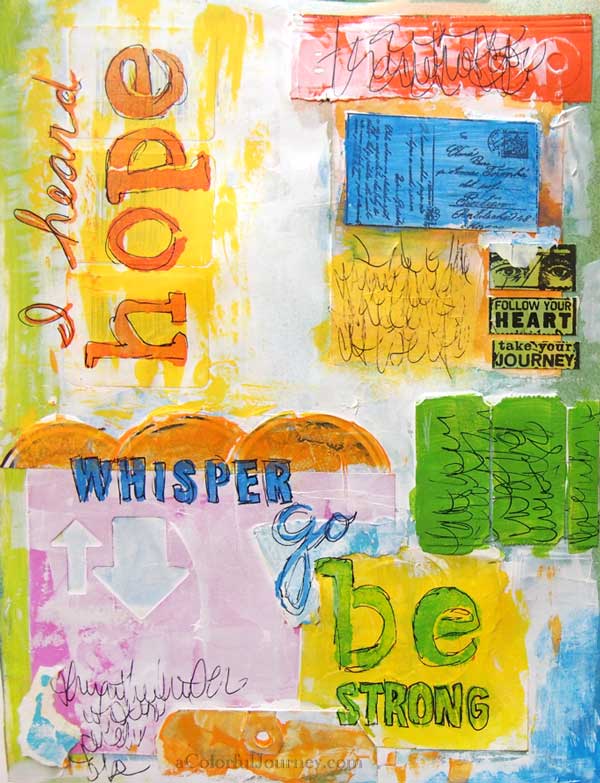 No pens were harmed in the making of this art journal page!  Although it was risky to use a regular pen on paint that hadn't dried completely, my pen made it through the ordeal as I played in my art journal with some new text stencils!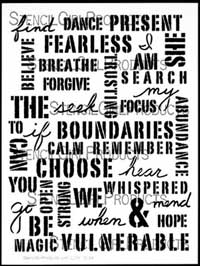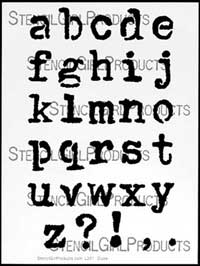 In the video below,  as I finish this art journal page, I share with you  how I combined  parts of words to create the text I needed.
Watch Using word stencils in a colorful art journal on YouTube.
Making this page was lots of playful fun but it was also a strong message from the muse reminding me to listen to the wisdom that often comes in soft whisper.   What messages have you been getting from your muse lately?
Stencils Used
Sharing with my friends at Paint Party Friday, Creative Every Day, and Art Journal Every Day.