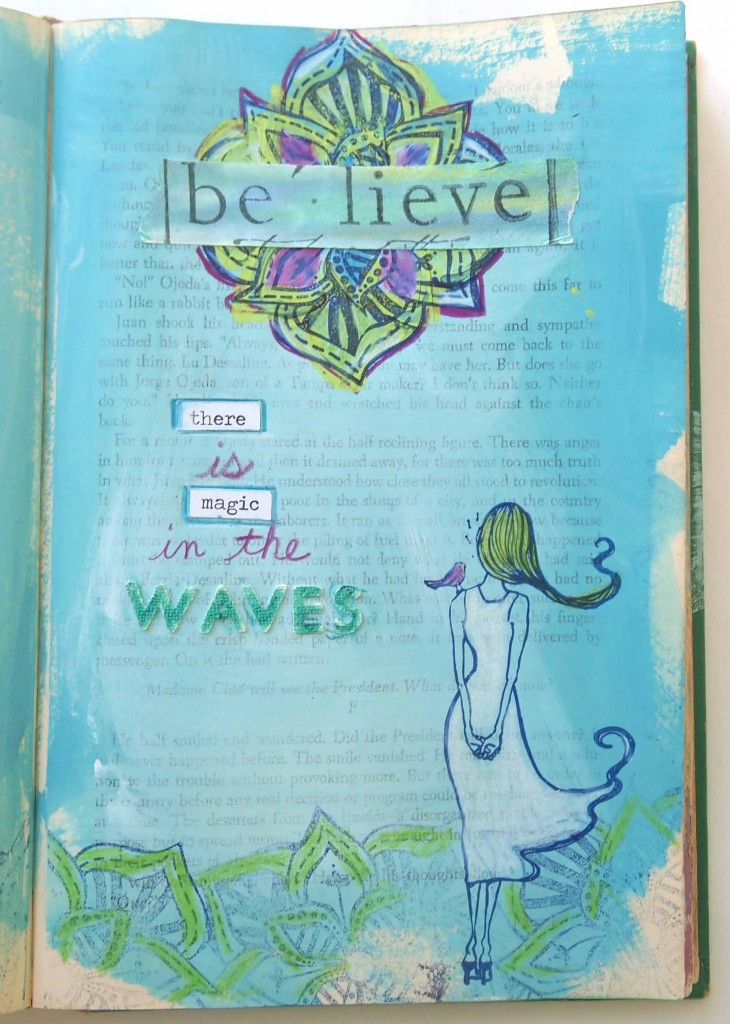 When I am on vacation I like to splurge on treats- this virtual vacation is no different!   I used my new Jane Davenport stamp and my new Julie Balzer stencil and matching stamp on this page!
Arting on vacation even grabbed the attention of some of the locals.  Okay, really this fish was just looking at me like I was crazy to take that many pictures of him and I do look really silly wearing a snorkel…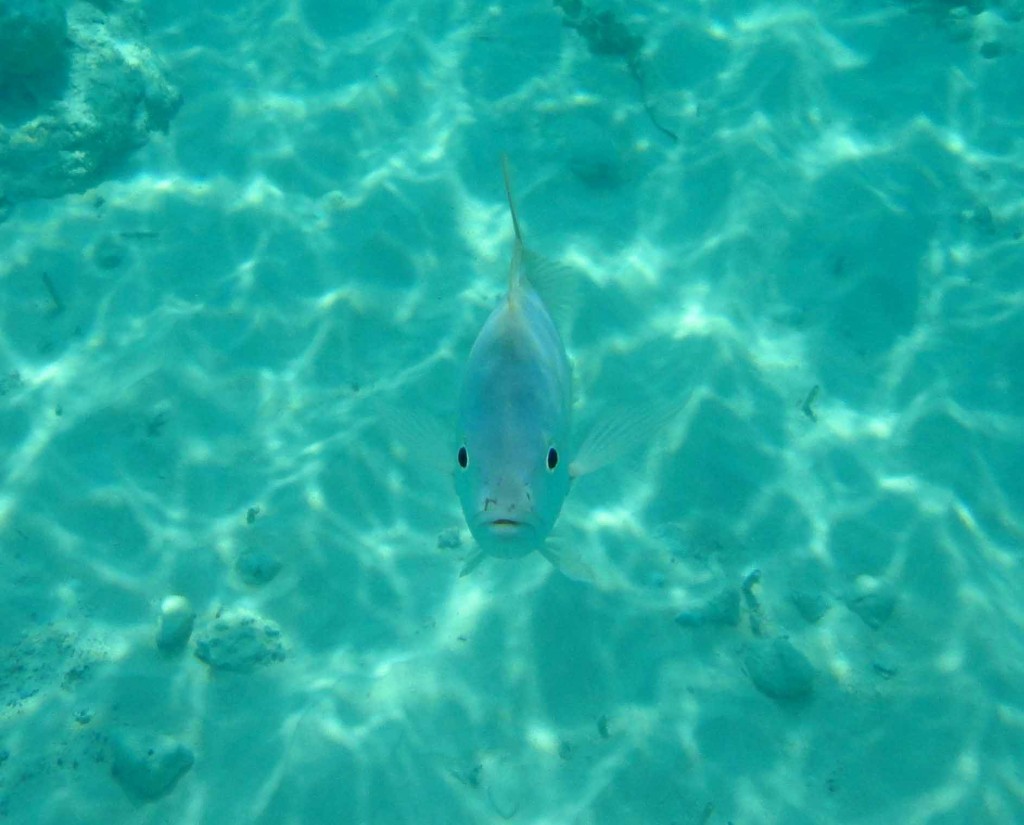 Thanks for grabbing your luggage and joining me for my virtual vacation!  If  you'd like to win the V.V. creativity kit just link up your vacation blog posts, photos on flickr (or other site), or your vacation inspired art!  You can find all the details here. Remember that everyone is welcome on this vacation, even if you've never done a link up before.  I'll be randomly drawing for the winner on Saturday, June16th!