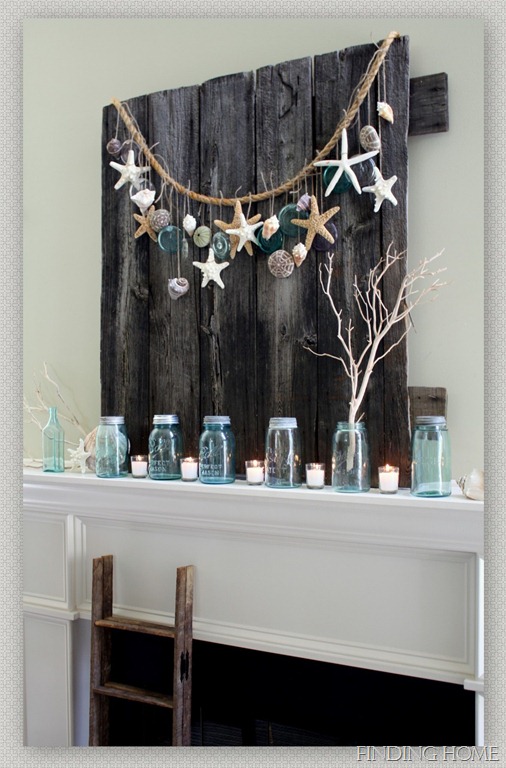 When I stumbled upon this photo on Pinterest I was in awe of how beautifully it brought the ocean inside.  What  a great way to display the treasures found while strolling along the beach!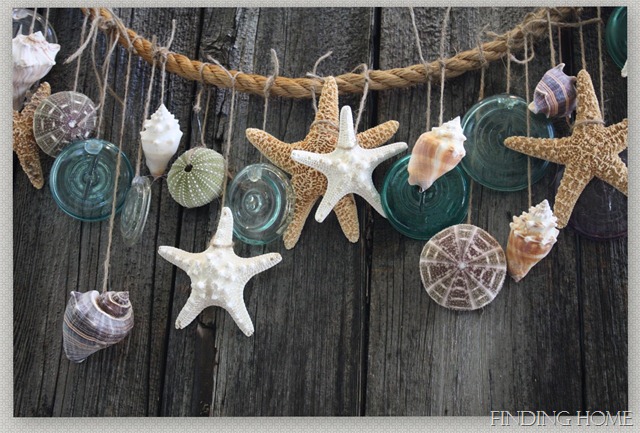 When I visited Finding Home I was not disappointed. They have all sorts of posts, but I was really drawn to their decorating posts.
My virtual vacation is doing everything I had hoped for me!  I have relaxed,  hung out with friends, and now I have been inspired to redo my family room mantle. Perhaps you can hear the sigh from my hubby-he doesn't enjoy the decorating projects as much as I do…
Want to join me on virtual vacation?  Everyone is welcome.  You read all the details here.