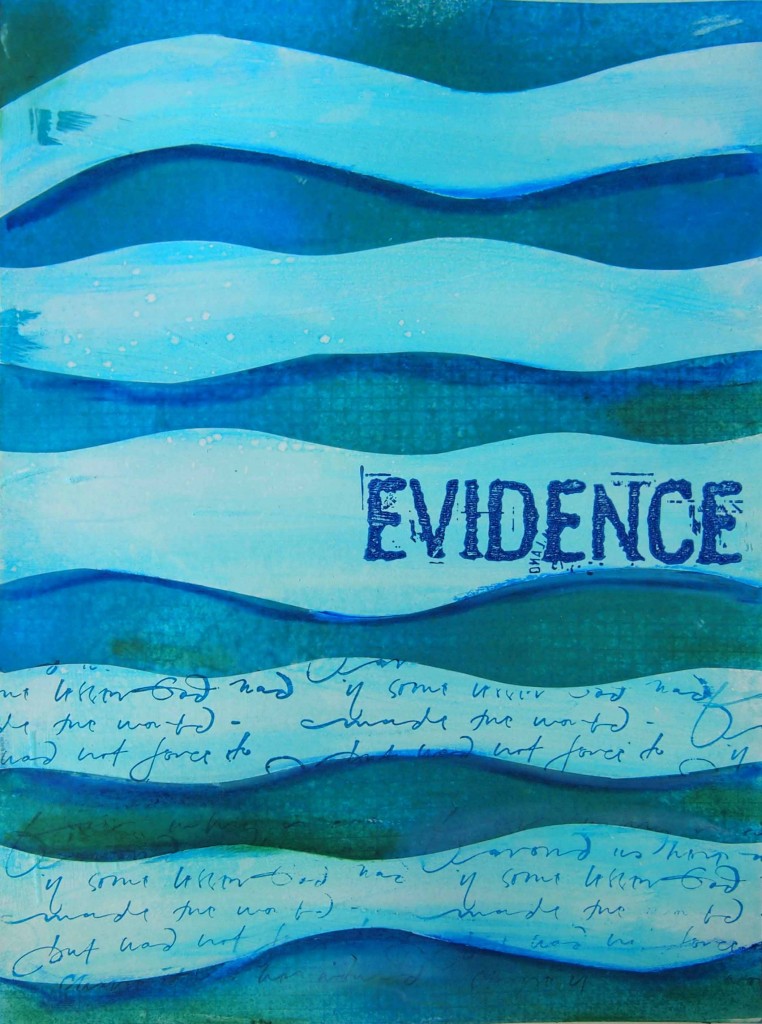 Have you ever looked at the ocean and seen the stripes of color?  All the shades of blues, greens, and every combination of the two in an ever changing pattern as the sun hits the water.  Happy place.
This art  journal page was inspired by those layers of blue.  I chose the word evidence because every vacation when I see those stripes (even if I can't do them justice in a photograph) it is evidence that I am in my happy place.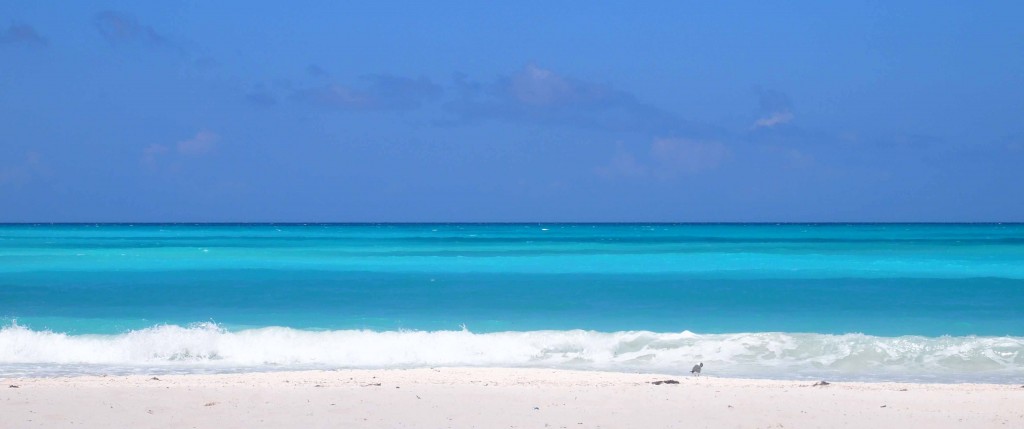 Where is your happy place on vacation?  Somewhere warm or somewhere cold?  I'd love for you to join me on my virtual vacation.  You find all the details and the giveaway info here.