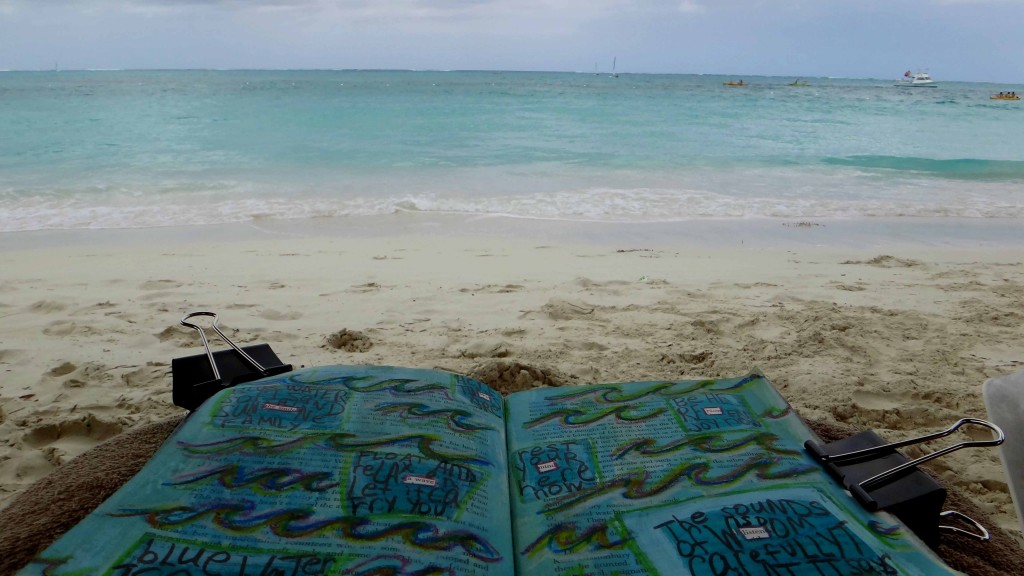 I am so glad I booked this virtual vacation!  I needed it!  Just looking at this photo reminds me of the creative energy the ocean was sending to me!  I used markers, paint, gesso, and oil pastels for this page in my altered book.  The waves must be getting to me because I don't even mind my own handwriting today.  Relaxation is well, relaxing!  I'm off to check out the vacation links at the bottom of this post to soak up the creativity from other virtual vacationers!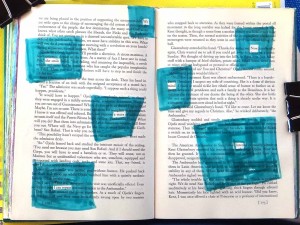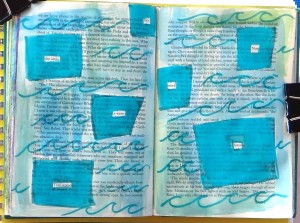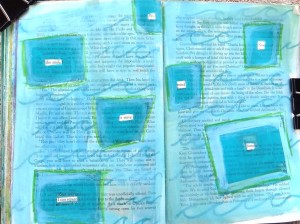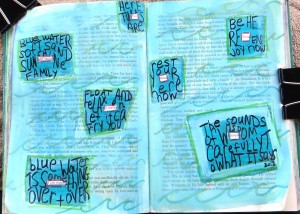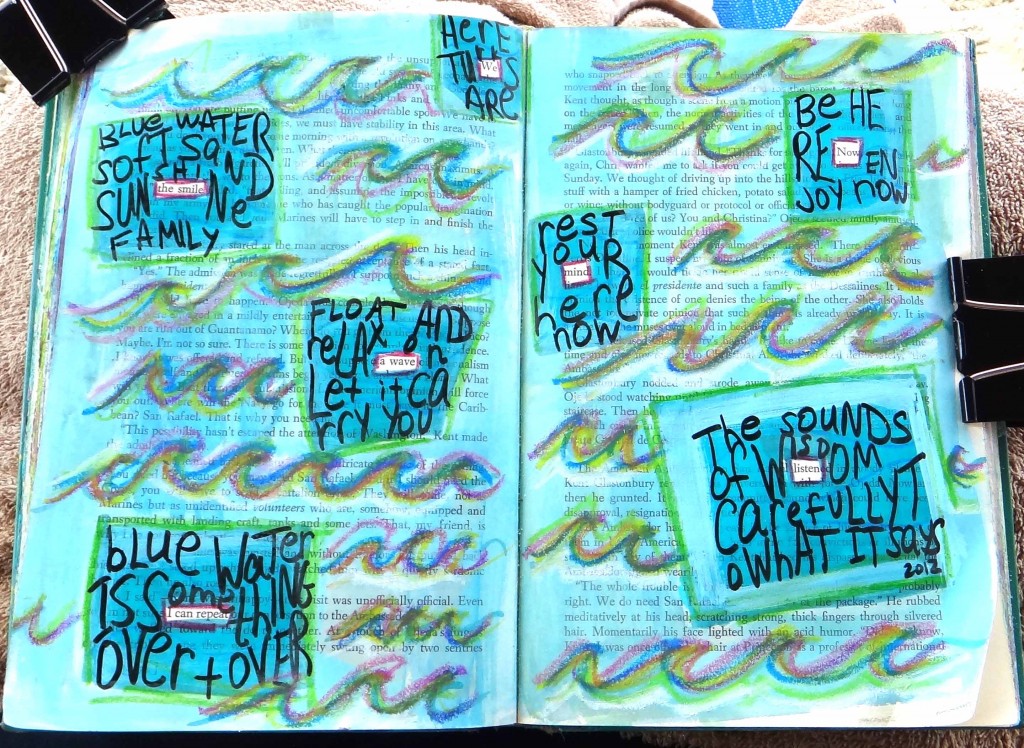 Where did I put my pina coloda?  I love a good coconut drink in the summer.  What's your favorite hot weather drink?
Thanks for stopping by my virtual vacation!  If you'd like to join in all the details are here.  If you want to escape and take a quicky vacation, click on by any of the great links below!