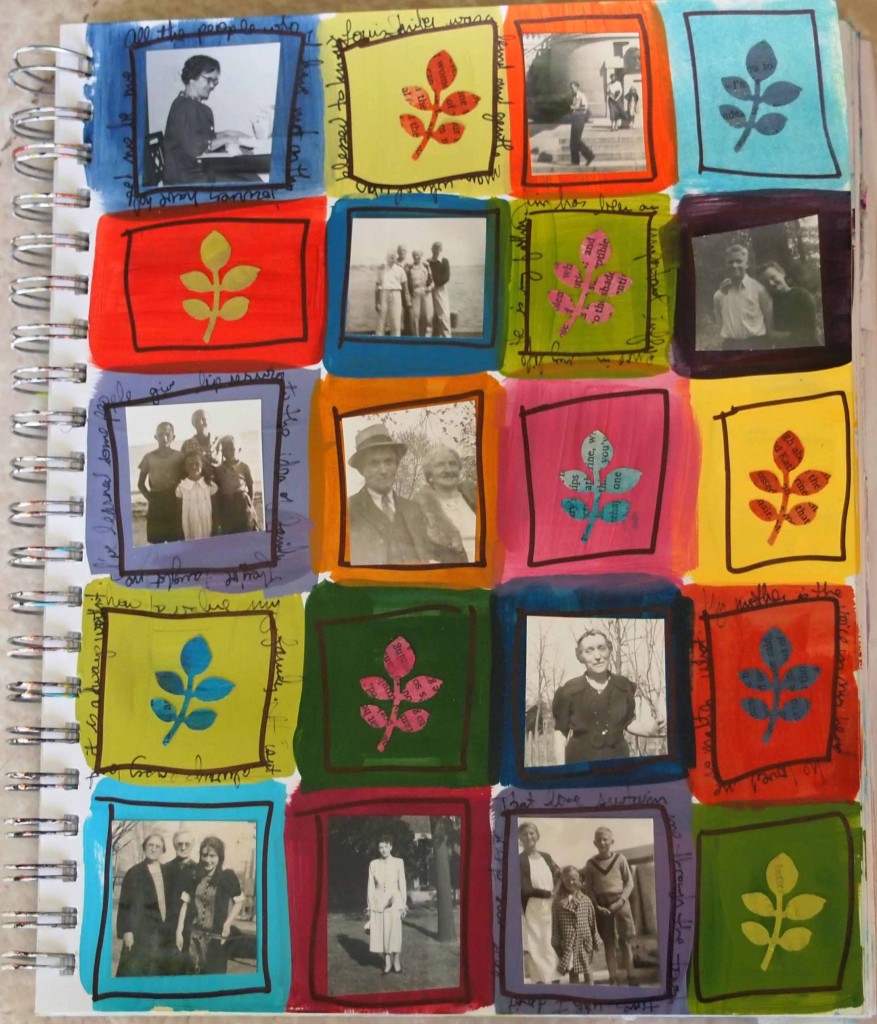 Day 3 of AEDM!  This journal page represents all the people we meet on our journeys.  There is an abundance of people who guide us on our paths and I was feeling very grateful for each one by the time I finished this page.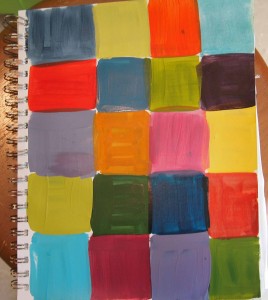 After taking Diana Trout's class I decided to try my hand at using only 3 colors in a journal page.  As I mixed colors I filled in a square on my journal page.  The meaning, purpose, or story of this page had not revealed itself to me yet.  Fancy way of saying, "No idea where this is going."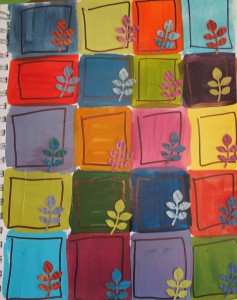 I found myself over thinking what to do at this point so I just drew the squares with a Sharpie and punched out the leaves.  I hadn't glued the leaves down yet because I wasn't sure if I wanted them centered or off center.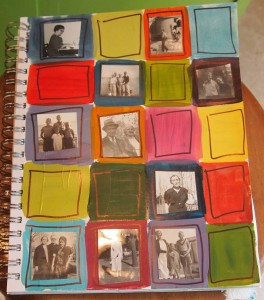 I started cutting up vintage photos and then the meaning of this page was revealed to me – the people I have met along my journey.