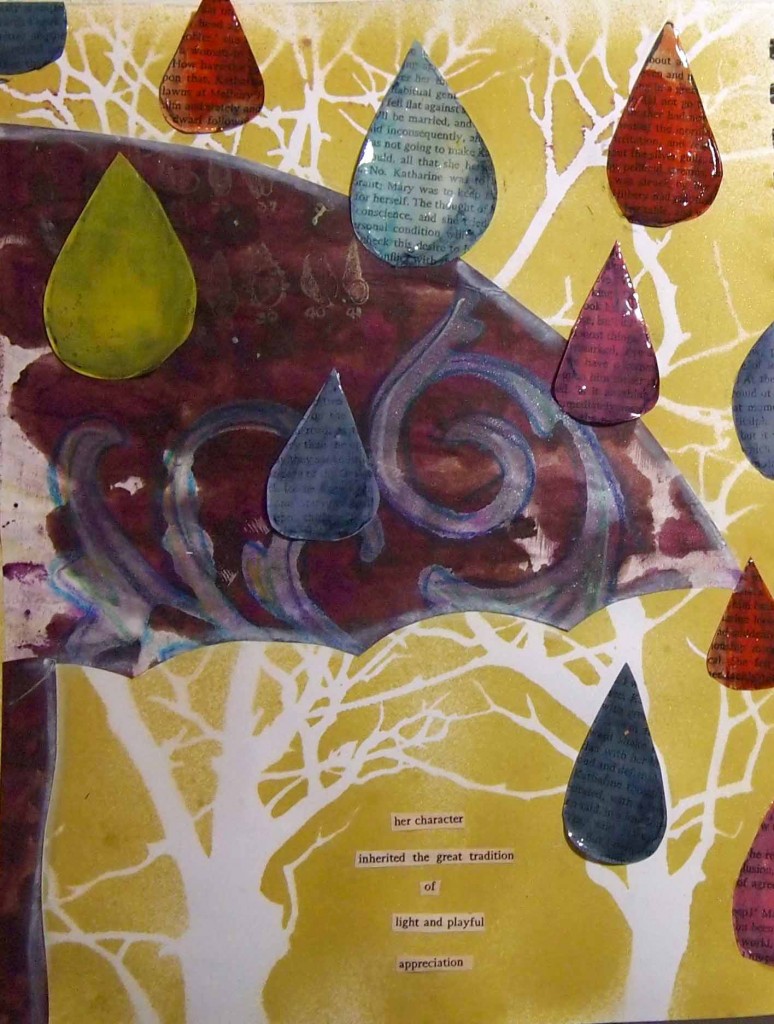 While reading some of the amazing Art Every Day   blogs (and there are MANY GREAT BLOGS to inspire!), one idea resonated very strongly with me.  This post  discussed creating as a child and  to adult.   "I believe that the things we love to do as children are the things that are meant to part of our lives always."  That got me thinking about the children I am raising and have worked with over the years.  The children  just do it.  They don't spend hours trying to pick the perfect color.  They don't worry – they do.  So, in that spirit, I used what I had, followed my whims, and made this art journal page.  I've been excited about umbrellas and rain lately, and I'm just following it where it leads me….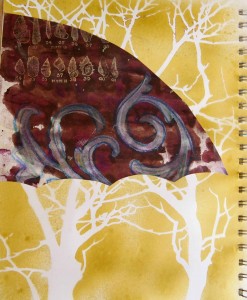 A tree background with  a bit of spray ink and tree stencil from Crafter's Workshop.  The umbrella is a paper I was playing with many moons ago.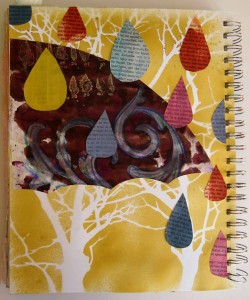 Raindrops from scraps of painted text papers.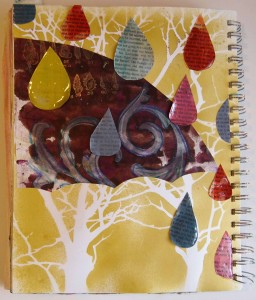 To add shine to the raindrops I covered them with Glossy Accents.  The shine doesn't show up so well in the photo…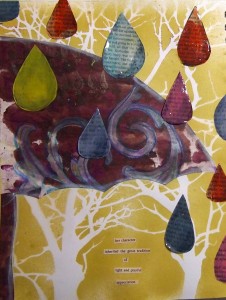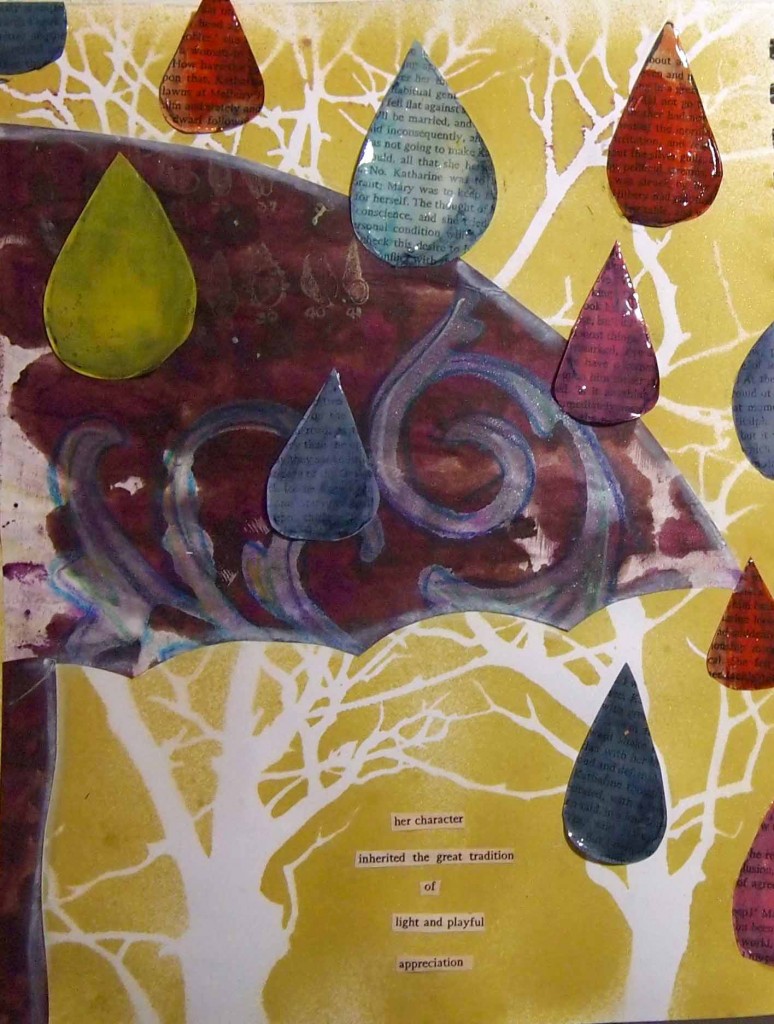 A few touches finished it off- the raindrops got a touch of shading with a navy blue pitt pen,  white porfolio crayon along the edges of the umbrella, and a bit of found text.  These aren't my usual colors – perhaps fall is finally taking hold…