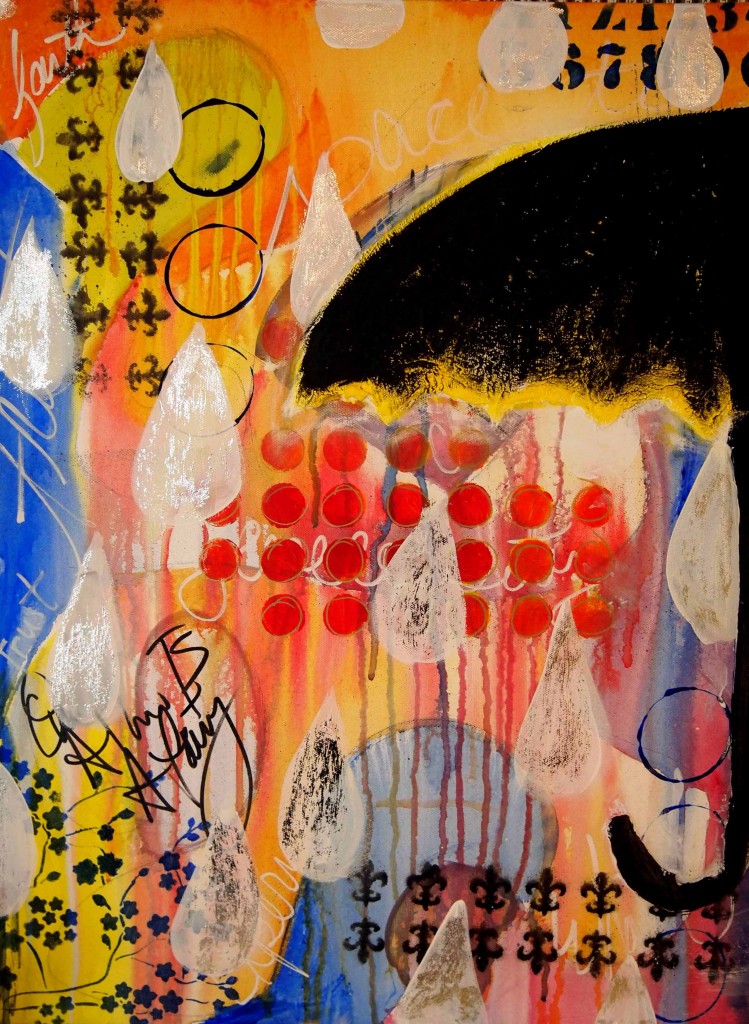 I've been visiting sites through Paint Party Friday links and decided it was time to join in the fun.  Since November is  also Art Every Day Month over at Creative Every Day I decided to jump into a larger canvases this month.    This one is 24×18 which was a big shift for me from my art journals.
Started with random squiggles and started to fill them in with paint.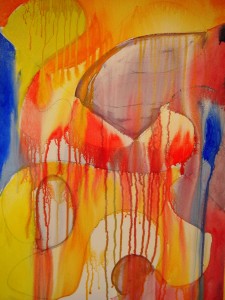 Didn't like how it was going – so I started spraying with water and letting it drip.  Now I started to like it!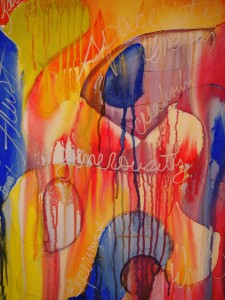 More color and drips.  Then some white Sharpie words.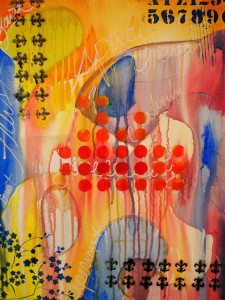 A few stencils and spray inks.  The circles and flowering tree are from Crafter's Workshop.  The fluer de lis I made using a craft punch.  Used the Tulip Fabric Paint Canon so I could get more of a spray paint look without the fumes.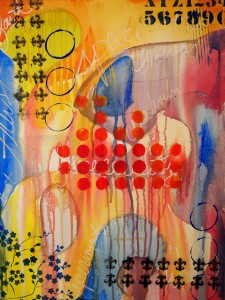 The dark blue circles were from a dixie cup run through a glob of extra paint that was starting to dry out.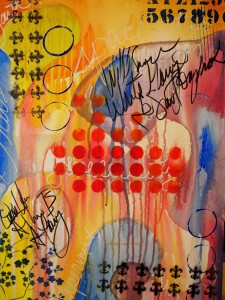 Black Sharpie words.  I love lots of words.  Still working to like my handwriting, but it will be buried in layers.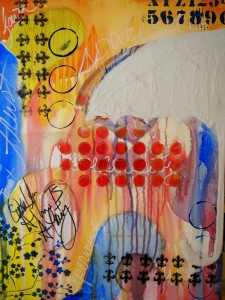 Using plaster gauze I created an umbrella.  Just a bit of texture to add depth.  I am impatient so I didn't let it dry/cure all the way.   An hour under bright lights and I was ready to go!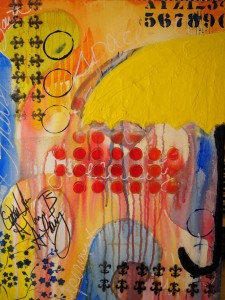 Started with the yellow umbrella, but it looked different on the canvas than I anticipated.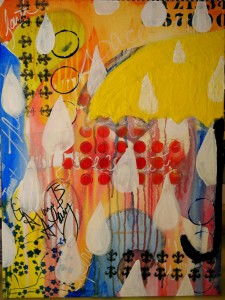 Added white raindrops.  Liked them on the background but the umbrella still wasn't right to me.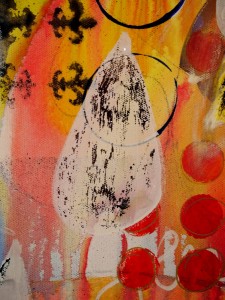 The white droplets needed a little sparkle.  So I used a glue stick and foil to add a grungy touch of silver.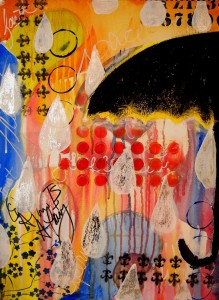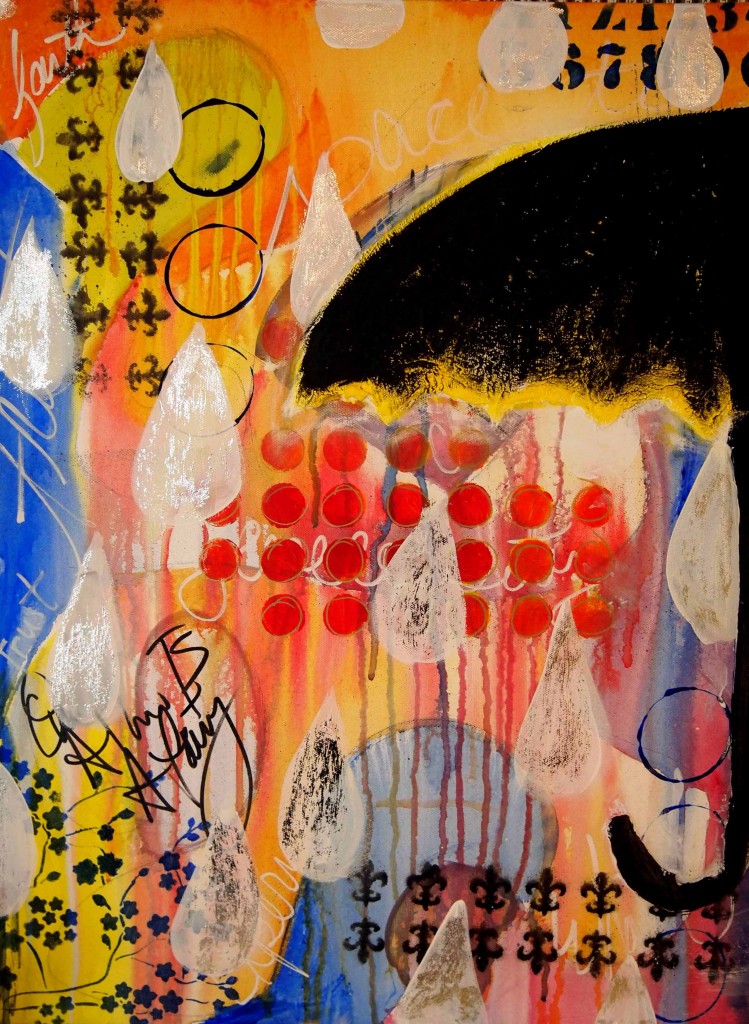 When I started with the black I intended to cover all the yellow, but the bits peeking through made me happy!  You can see some of the silver sparkling but the photo doesn't show how it changes as you walk past it and light reflects off of it.  Really like metallics!