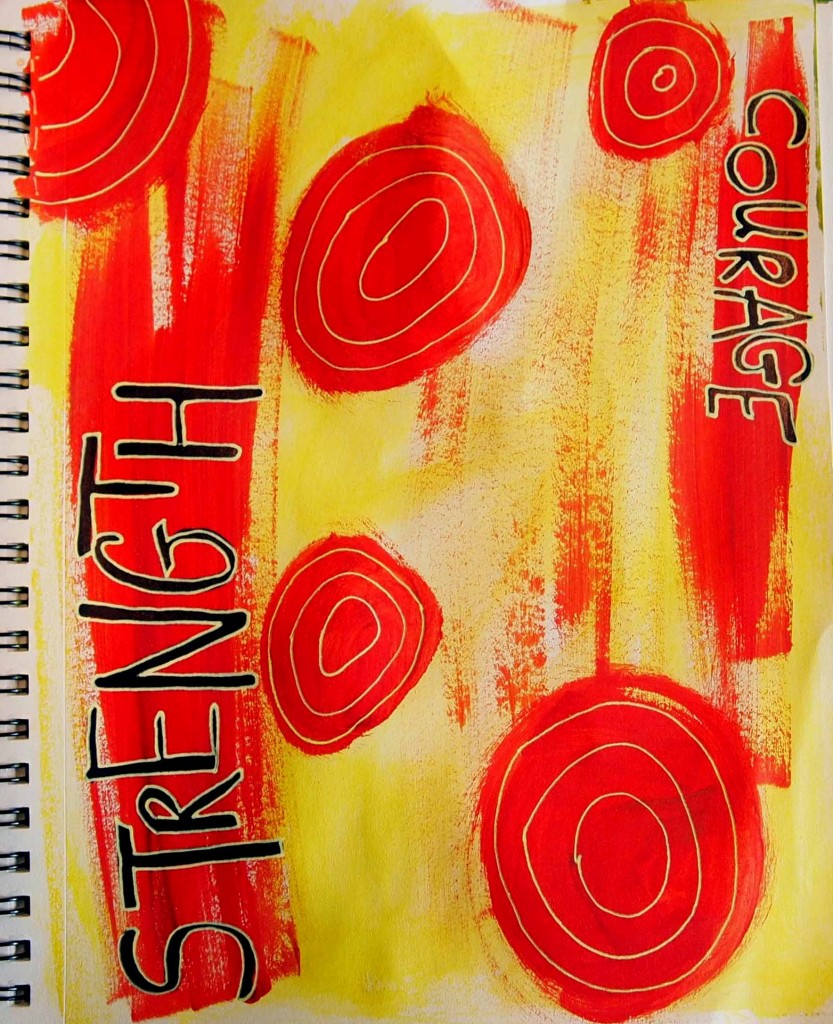 A simple page but a page I needed today.  Sometimes I need to remind myself I have the strength and courage to do what I know I need to do.  I feel like this page needs more, but I am stopping here for now.  This is a busy art month – and when it rains it pours!  I'm linking up to AEDM & Just Journals.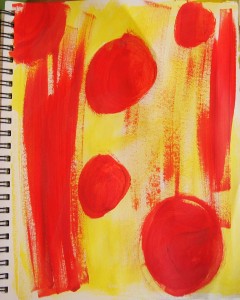 This started as smudges and smears of leftover red paint.  The yellow was made with my new Inktense blocks.  Oh, it is such a vibrant yellow!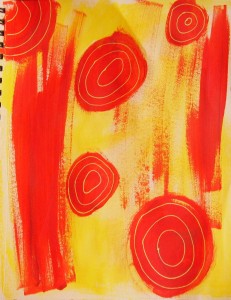 My yellow Souffle pen made the doodle circles.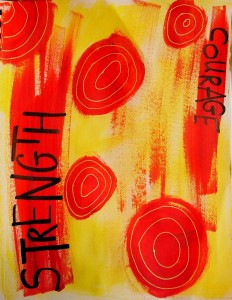 The red smears called for words and these are the 2 I have been thinking about today.  Just the black looked too blah.  When I traced it with the yellow Souffle pen I was pleased.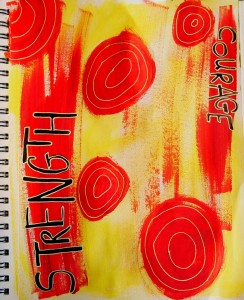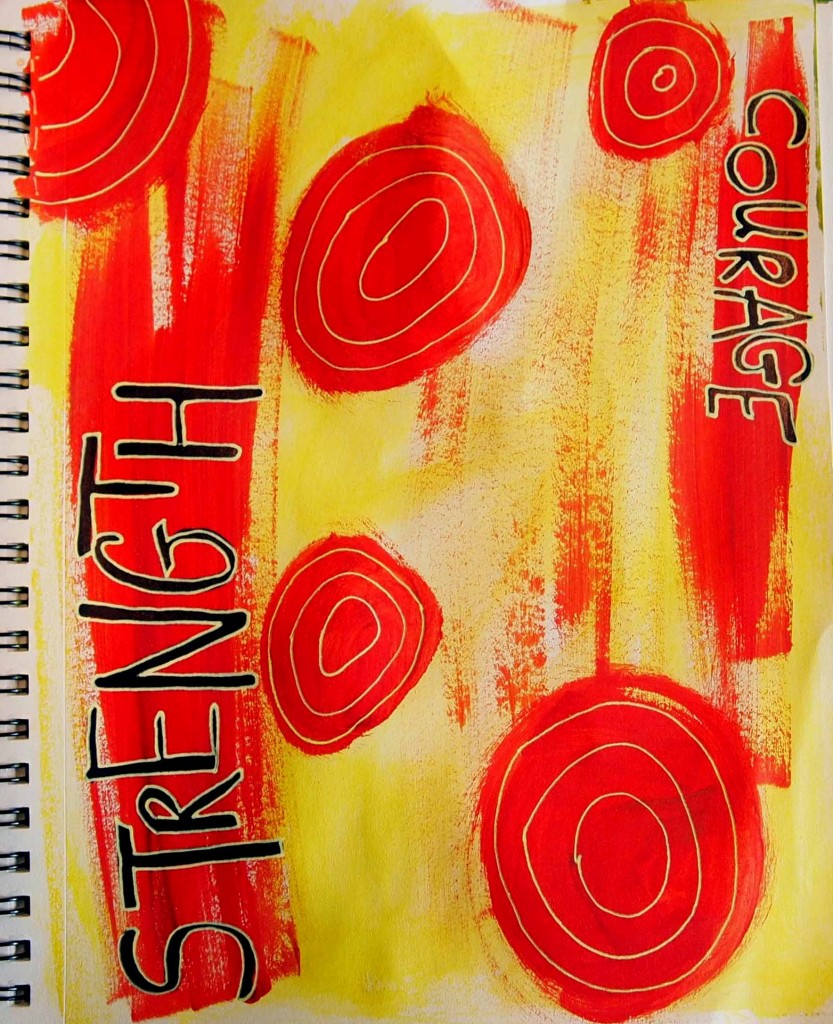 As I look at the work by artists I admire, it is often the little touches that make their work so powerful.  I was amazed at what a simple thing, like outlining the words, did to the page.  Do you have any little touches you add to your pages?