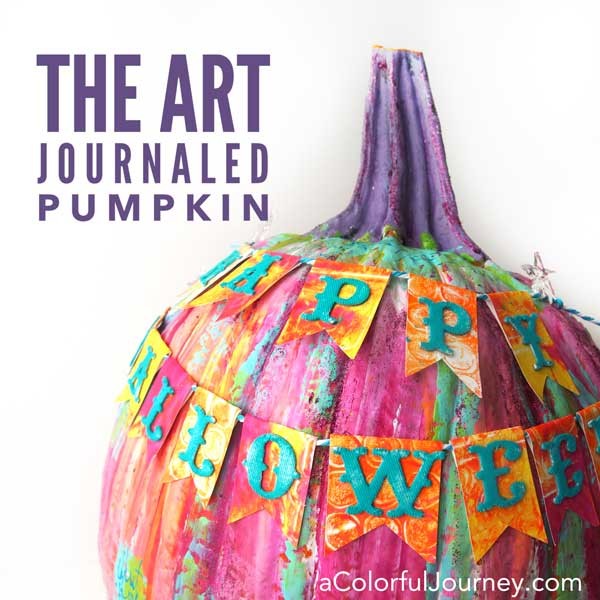 It's that time of year when people I know love to carve up a pumpkin.  It probably won't shock you to know that I'd rather paint a pumpkin than carve it.  While they carved, I used paint to create a background on my pumpkin, just like I would if I was creating a background in an art journal.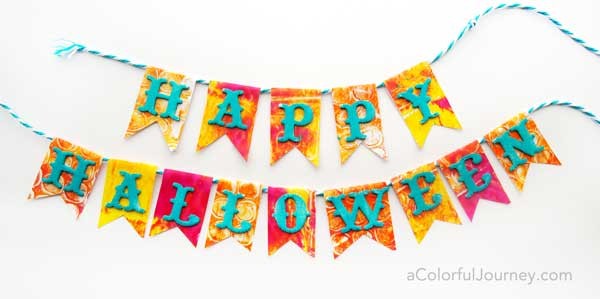 But paint was all I had at that moment.  That gave me the opportunity to finish it later…and with the camera running so I could share the process with you!  I added layers to it…and learned something very very wise (okay common sense) while using the glitter on the pumpkin.
Watch Art Journaled Pumpkin and Gelli Printing on YouTube.
Having just the right colors of paper for this was so easy thanks to the Gelli Plate® and a couple of stencils.  The benefit to me of using the Gelli Plate® to create custom colored papers is that there are hints of pattern and texture that wouldn't be there is I only used a paint brush.
Running these through the Xyron got the adhesive on them quickly so I could get right to building the banner on a scrap of bakers twine.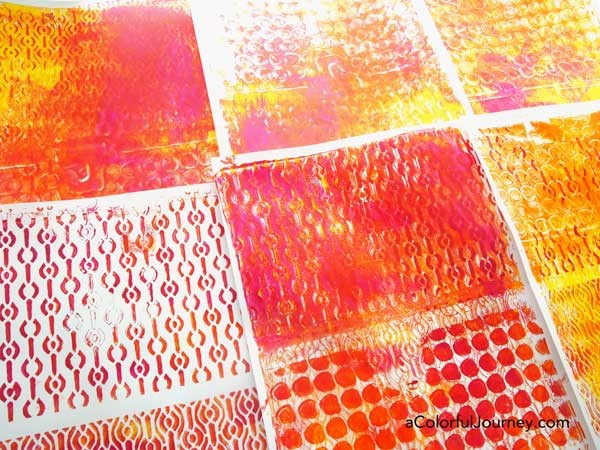 I have to confess that after Halloween I am going to take the Halloween word off of it and just leave it with Happy as long as I can.  I like having a glittered and playful pumpkin around the house!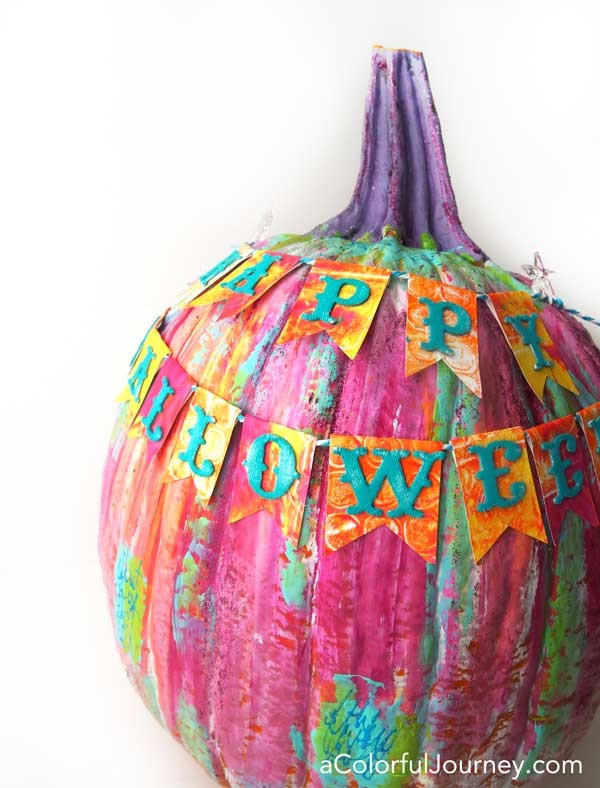 Here are the supplies I used. Some of these links are affiliate links which means I get a small percentage. It doesn't cost you anything extra and you are helping me keep this blog and my videos ad free! Thank you- I don't like ads any more than you do!