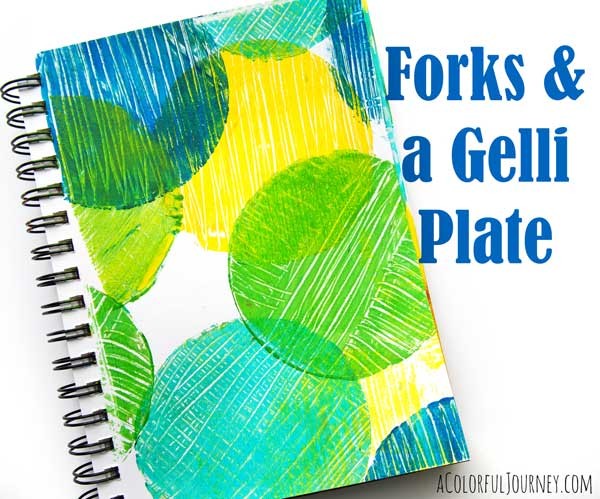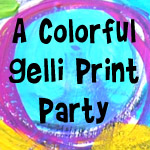 This month's Colorful Gelli Print Party is brought to you by a party…party fork that is!  One of the many reasons I love the Gelli Plate® is that you can use just about anything with it, including a plastic fork to create quick texture.
I'm also mixing the Deco Arts fluid acrylics right on the 4″ Gelli Plate®…I like the quick and easy way to do things!
Watch Quick and Easy Texture on a Round Gelli® Plate on YouTube.
Supplies Used:
Want more inspiration?  Check out all the Colorful Gelli Print Parties. 
Want to see what others are making with the Gelli Plate?  Take a look in the Google+ community, A Colorful Playground.    And while you're there – share what you've been making!  New to Google+? No problem! We're all learning that together.