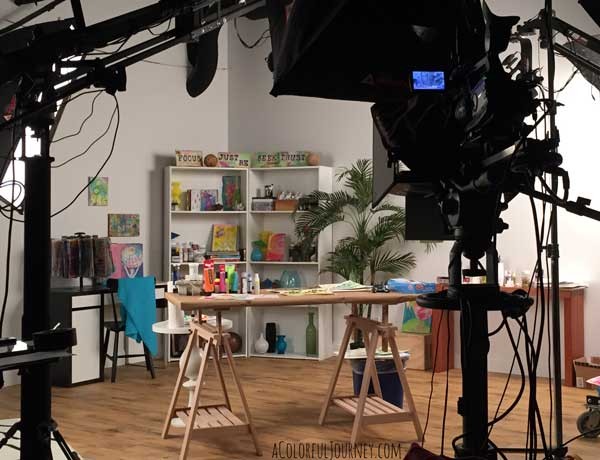 It's a wrap!  All 4 videos have been shot and now are in the capable hands of Northlight!  One of the most exciting things was they had a clapper!   I looked around for the director's chair and the beret but they were no where to be found.  Turns out it isn't the 1940's anymore.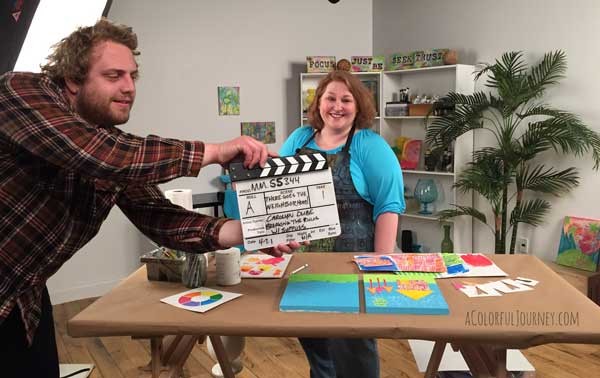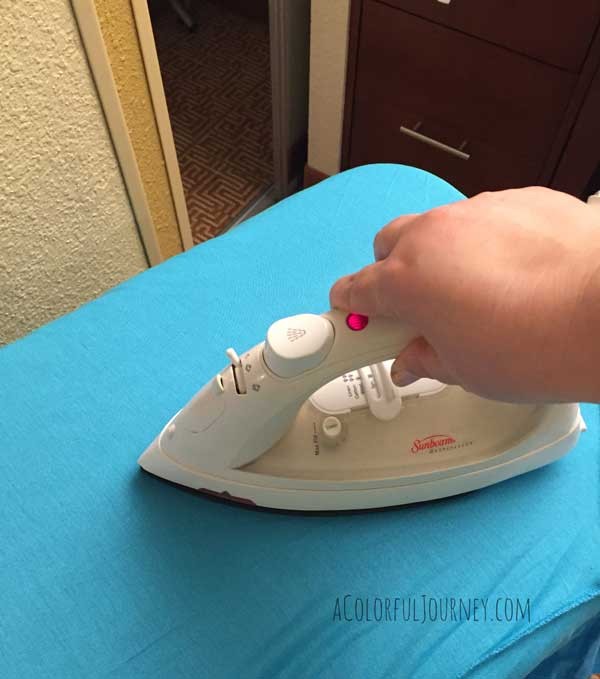 I discovered a new use for an iron…it can be used to get wrinkles out of clothes.  Who knew!  I usually just use it to for things like embossing powders and beeswax…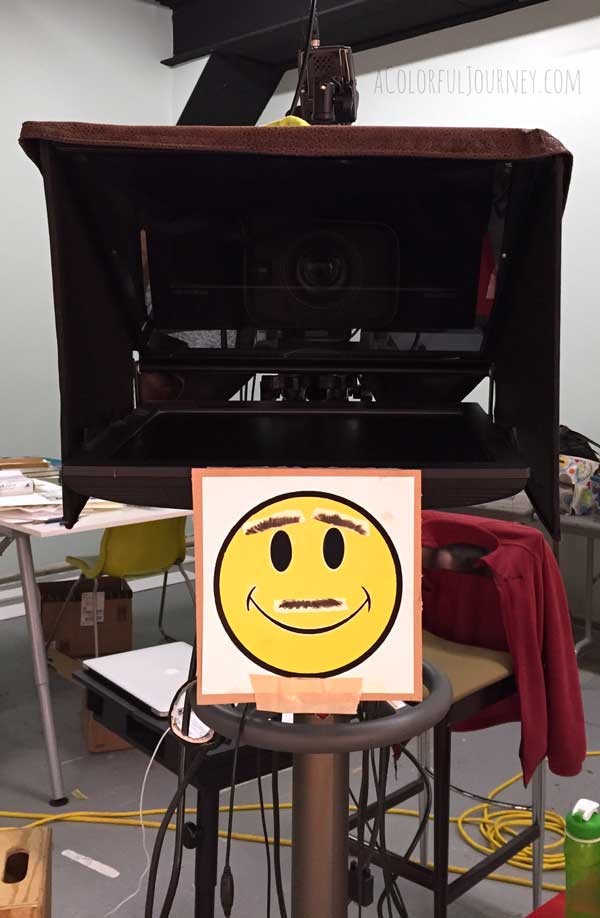 The scariest, most intimidating person at the entire shoot was Smiling Bob!  Of course the anxiety may have been the camera right behind him.  Nope…it was that mustache!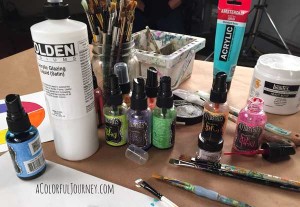 OOPS!  I still haven't learned to put the cap on a bottle…there will be a blooper reel coming. You'd think I'd learned…but no….and then there was the paint on the face…and the uncontrollable laughter right before we started filming…
What could make me laugh so hard?  A blindfolded producer, Amy, who was such an incredible sport!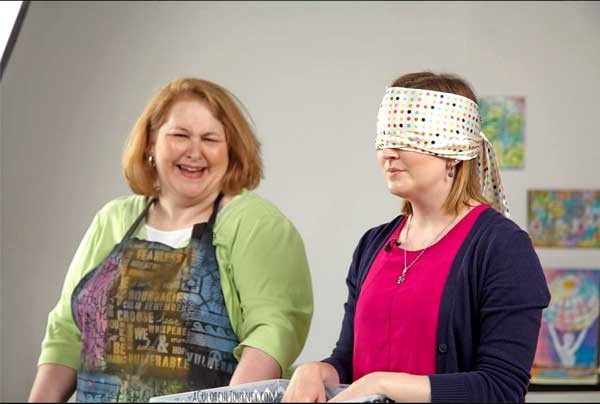 The greatest treat of the whole journey was getting to know such a fantastic crew! Thanks Amy, Christine, Sam, and Aaron for everything!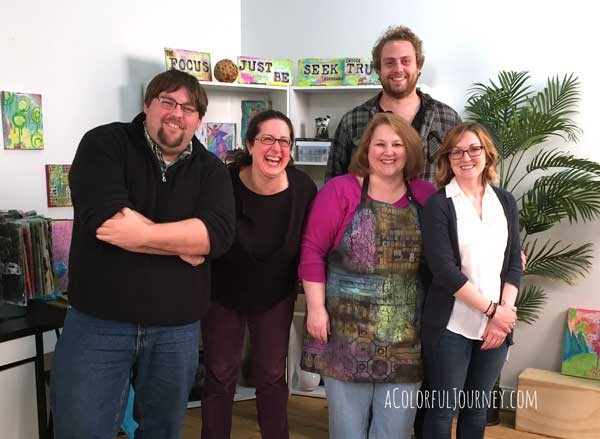 Be on the lookout in August for these videos!  My newsletter friends…you get the silly photo in the newsletter going out today (Sunday the 3rd) – so keep an eye out for it.  If you'd like to be a newsletter friend just sign up here.