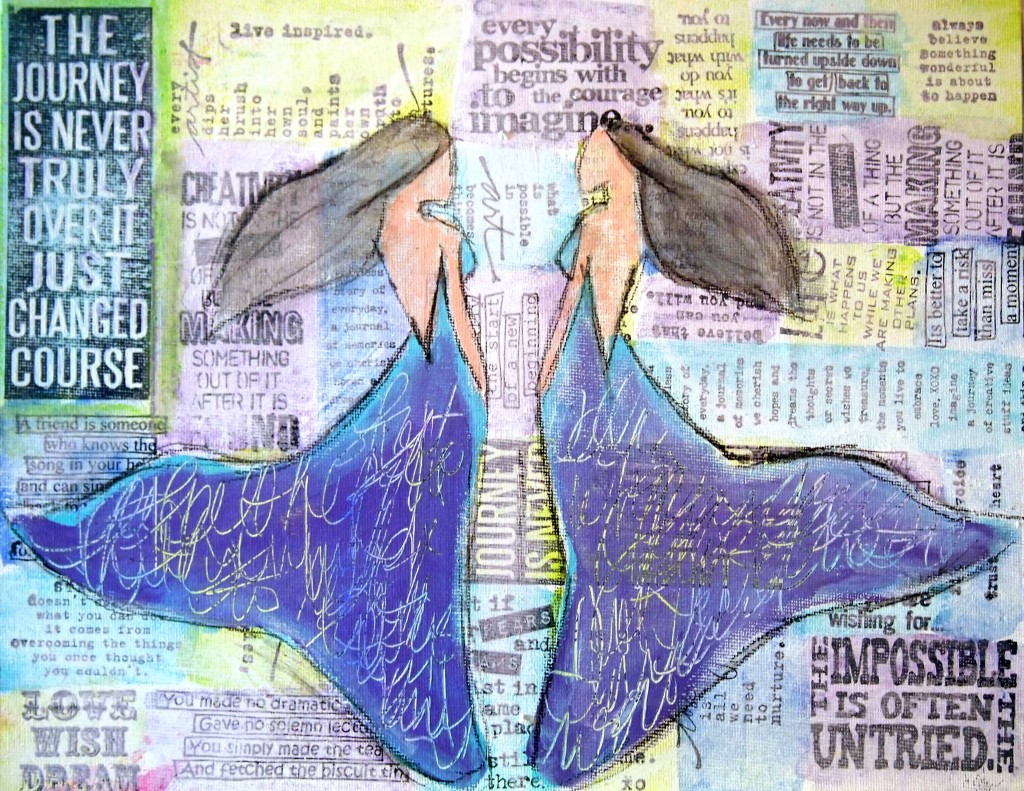 "Too many word stamps.  You never use them all," said my irritable inner critic.  Lately my inner critic has been full of constructive advice said in a gentle tone.  Not tonight.  She was in foul mood.  But I can be a real pain the rear too- just ask my kids!  So I decided to show that cranky critic I will use them all. Ha!  I used tons of them here!!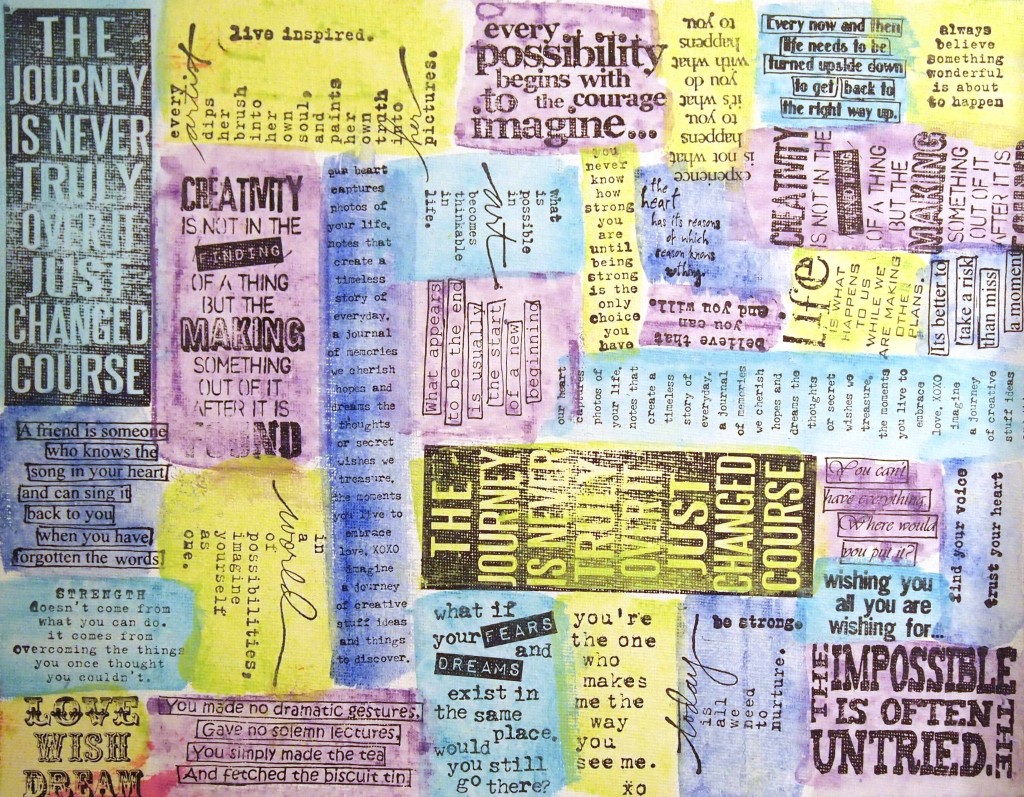 I started this background with NO CLUE where it was going.  Not completely true, I knew what colors I wanted since it is week  4 of the Summer of Color.   I read the sayings as I was stamping & something shifted for me.  My inner critic wanted to have a heart to heart conversation.  A kind and open talk.  Not the cranky authoritarian rant. The art reflected that conversation – myself talking to myself.  That's all my inner critic is- the scared, defensive, protective me talking.
The  stamps are by Donna Downey,   Dylusions, and Tim Holtz.
In the video you see me cleaning off my stamps by stamping them in a journal.  That lets me clean most of the ink off the stamps and build a base for a journal page.  I used up leftover paint on the palette on the pages too.  Here's what it looks like for now. On the left side the blue if my favorite part- that's what happens when you use watered down acrylic paints.  Happy accident  I will be trying again!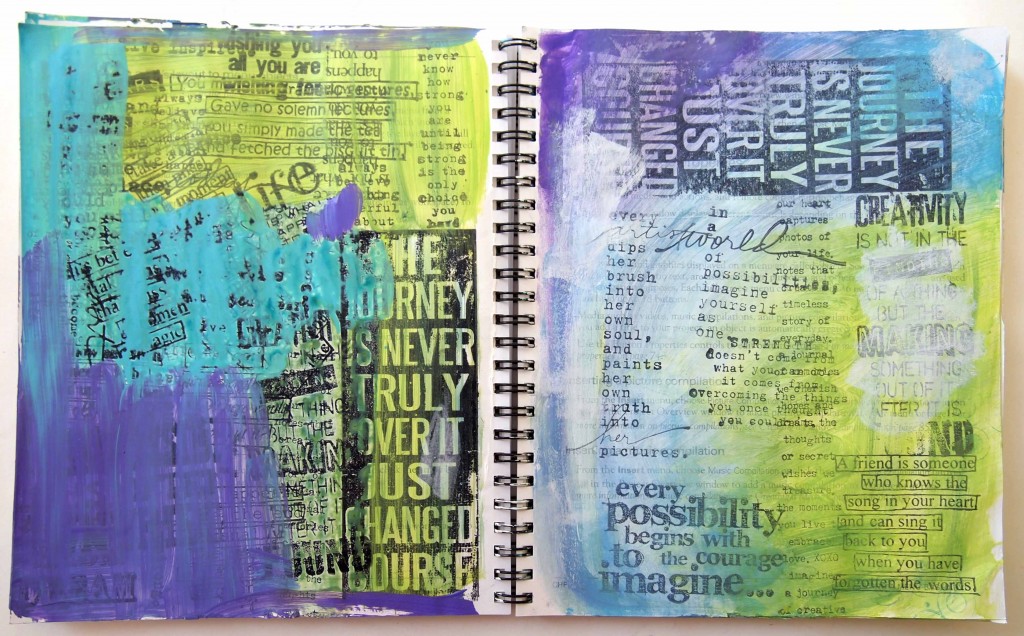 I spent way too long trying to get a good photo of the main work. Fiddled with the colors in Photoshop.  Retook the photos.  This photo came out true to life the first time.  Does  that ever happen to you?