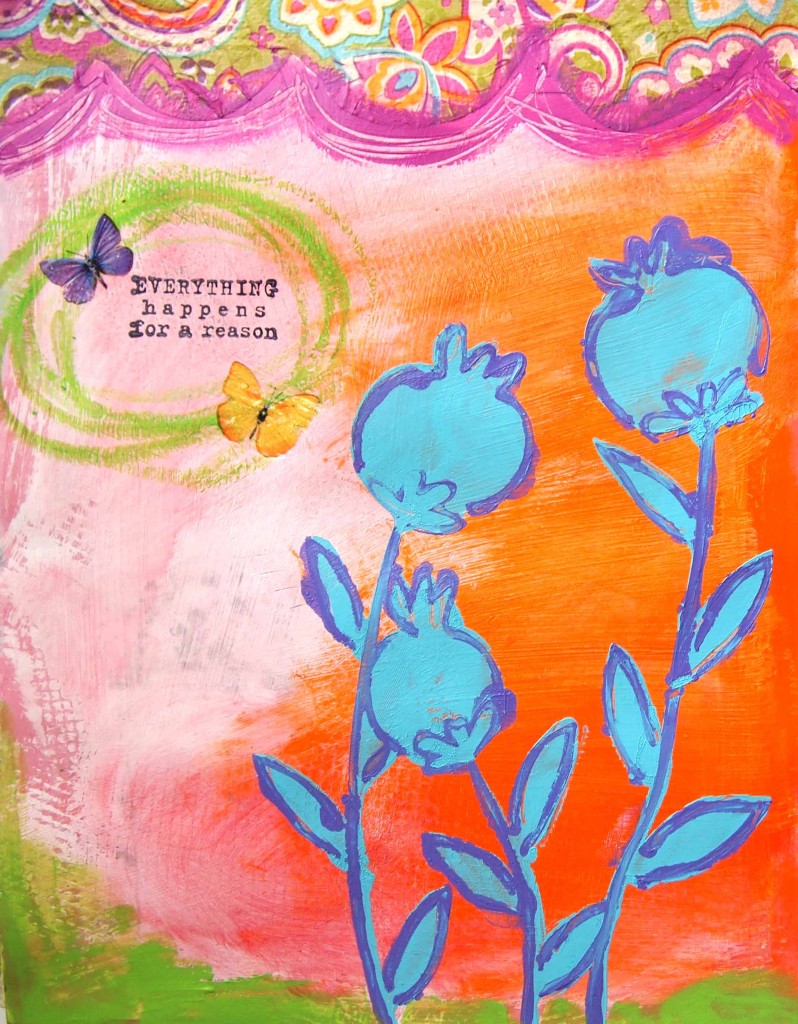 "Polite ladies use their napkins," said my mother when I was a little girl.  I listened.  I remembered.  So when this perfect patterned napkin came into my hands I knew I had to use it.  The colors in the napkin inspired this page.
A background made with gesso and spray ink and paint a while back.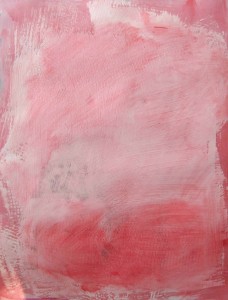 A happy napkin glued down with matte medium.  Couldn't believe I grabbed orange.  That is my least favorite color in the past but I thought it worked perfectly with my napkin.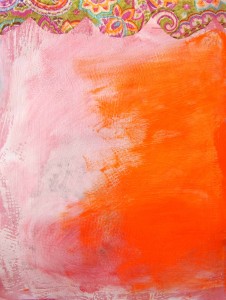 A poppy stencil by Julie Balzer and Crafters Workshop.  Since I didn't use my napkin like a proper lady, I didn't stencil properly either.  I just grabbed heavy bodied acrylic paint and my finger.  There were bits of leakage that created the imperfect look I wanted.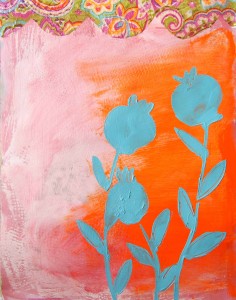 The outline layer is also on the poppy stencil- and that messy finger based stenciling made it randomly imperfect.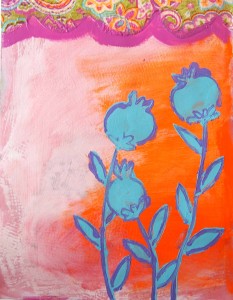 Scrapped in the pink around the scallops because just having paint there didn't sit right with me.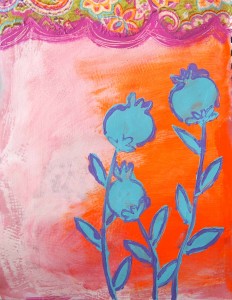 Another quote from Donna Downey's stamps.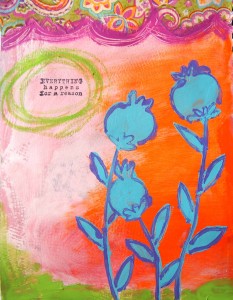 A couple of butterfly rub-ons and it told me it was finished!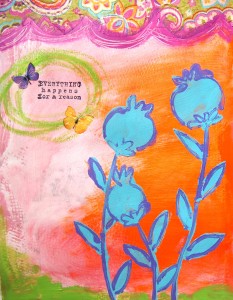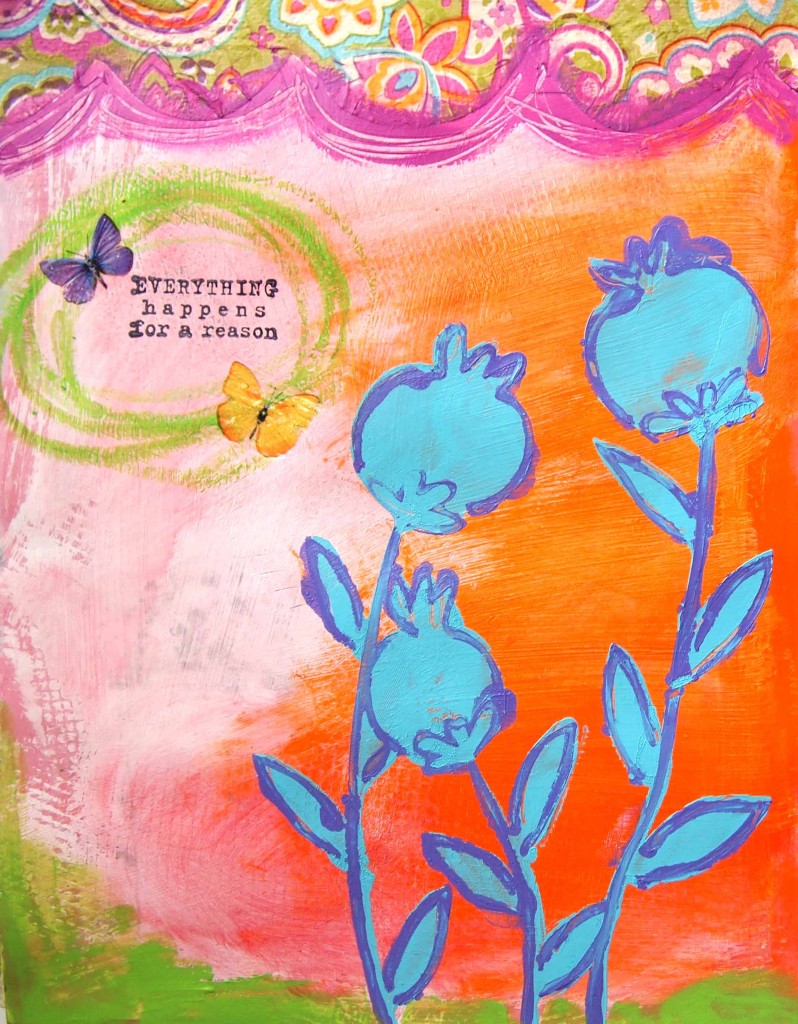 Hope you have a weekend full of color and fun!  Linking up with Paint Party Friday & Art Journal Every Day & Creative Everyday.