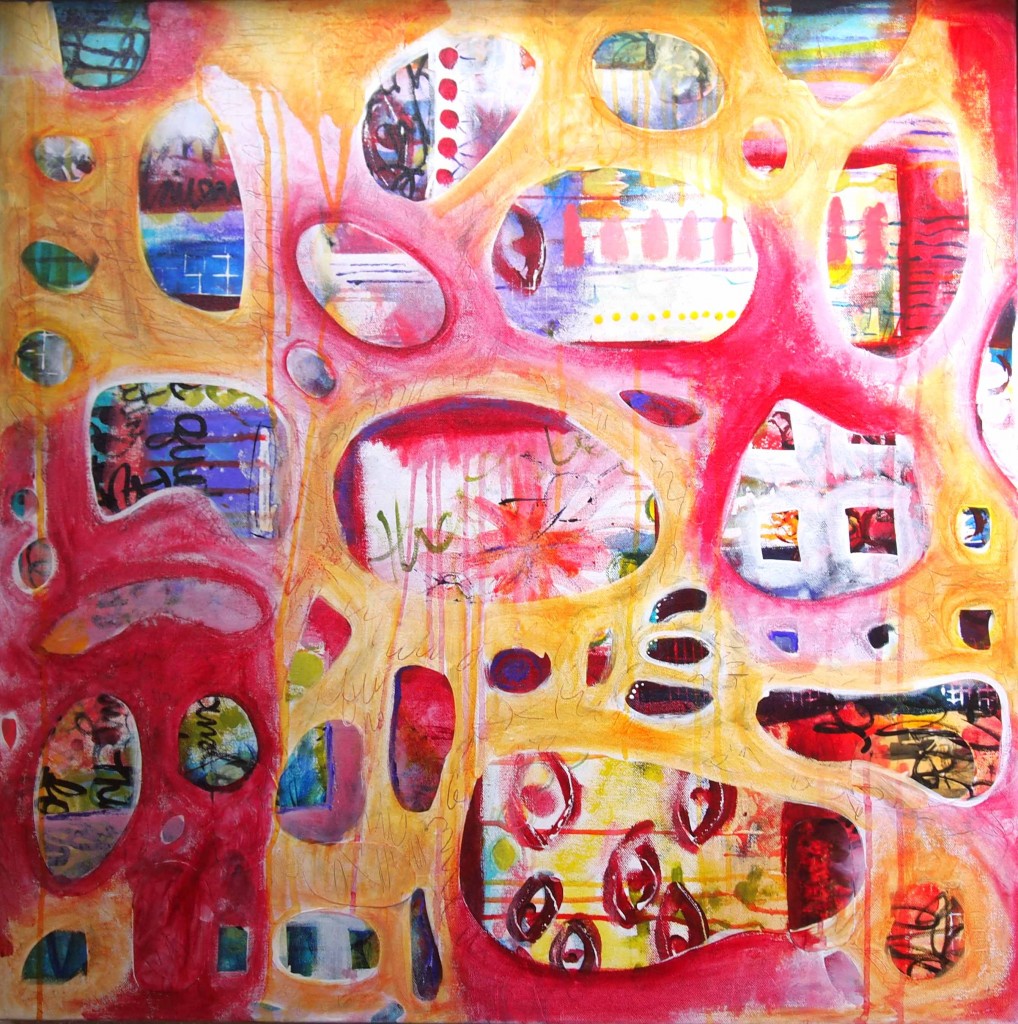 The prompt for Fall Fearless and Fly this time is about taking a chance.  I have come to realize that in order for me to take a chance I have to trust. Trust that it will all be okay.  Trust that I can do it.  Trust  Tracy Verdugo as she guided me during a class at Art Is You.  When I have trust I take chances.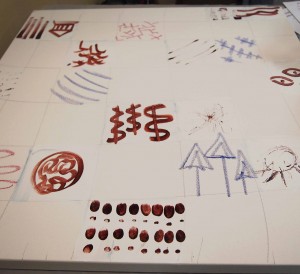 The start of this was just painful. I had no idea where it was going or any clue how it was going to get anywhere but I kept going.  I trusted Tracy.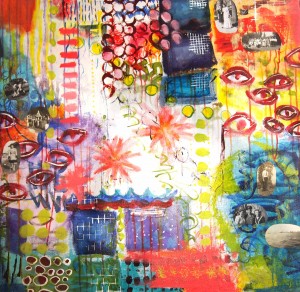 Once we added colors I was much happier.  I began to feel like myself again.  Lesson learned: I need lots of color in my art.  Shocker, I know…
She had us collage and I did not like any of the materials I brought.  Does that ever happen to you when you take a class?  I decided to just use vintage photos.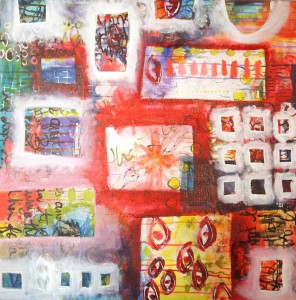 Picking out the parts I liked the most wasn't scary at all, even though I used a color I rarely use (red) because I have never been drawn to it.  It is probably my least favorite color.   The next step, well that one was scary!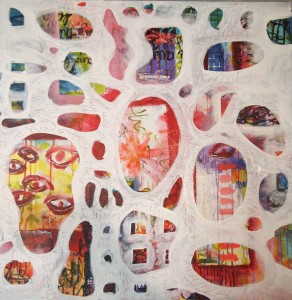 Putting this much white over it certainly had me thinking about her directions but I decided to trust her and take a chance.  Glad I did.  I learned so much in this step!
I decided to use more red as I colored over the white areas.  Not as in love with this as I had hoped but I think all the red is making me uncomfortable with it.  I am going to let this rest and see how it feels in a few weeks.
I don't regret a single chance I took on this canvas.  I am very happy with the process- it taught  me lots!
Another thing  I am very happy about is my newsletter! I was blown away by all the people who have signed up already so I decided this is a perfect time to have giveaway for my newsletter subscribers!  This mixed media experimentation kit will go to one random newsletter subscriber.  Be sure to sign up at the top right of the page by Halloween to have a chance to win!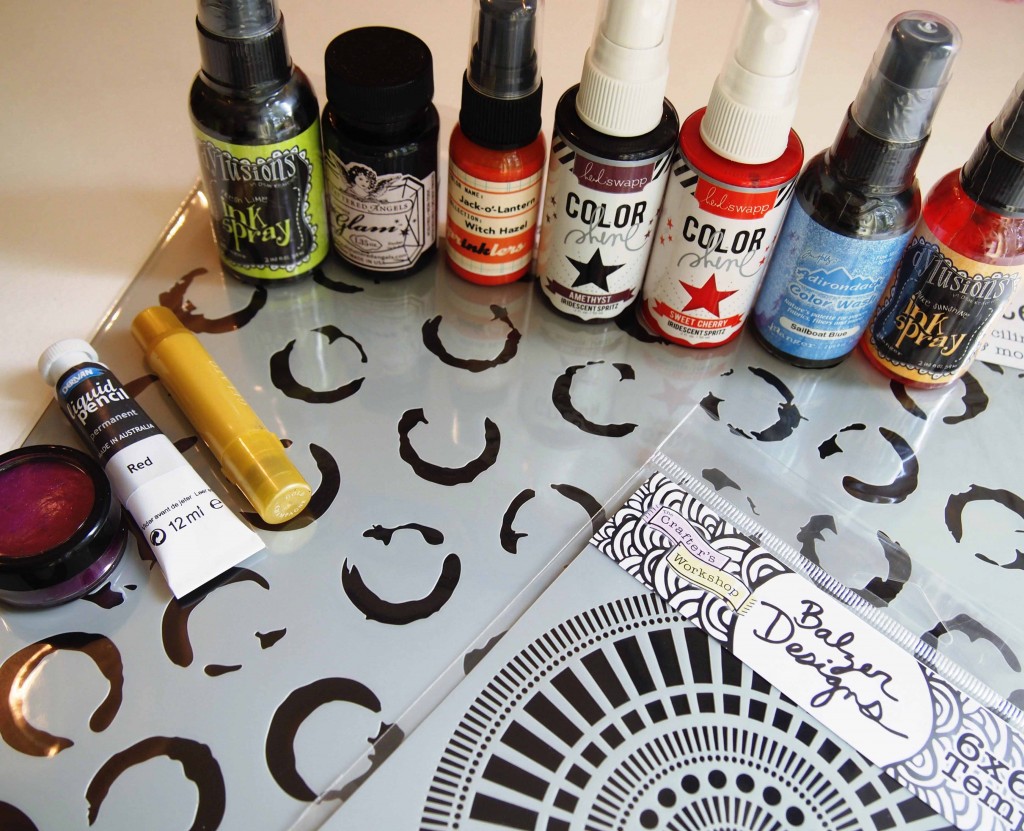 Here's what is included (I'll ship internationally too!):  2 Dylusions spray inks, 1 Color Wash spray ink, 2 Color Shine spray inks, 1 October Afternoon spray ink, 1 Tattered Angels Glam, 1 gelato, 1 Twinkling H2O, 1 tube of liquid pencil, and 2 of my favorite stencils (12×12 paint lids stencil by Dina Wakely & 6×6 Mayan calendar stencil by Julie Balzer).
Want to join in on the fun at Fall Fearless and Fly? Everyone is welcome- all forms of art!    Stop on over to Fall Fearless and Fly to get all the details and see what Ronda Palazzari made & the fabulous prize!  Want more inspiration? Check out Inspire Me Monday, Mandarin Orange Monday, Creative Every Day and Show Me What You've Got!