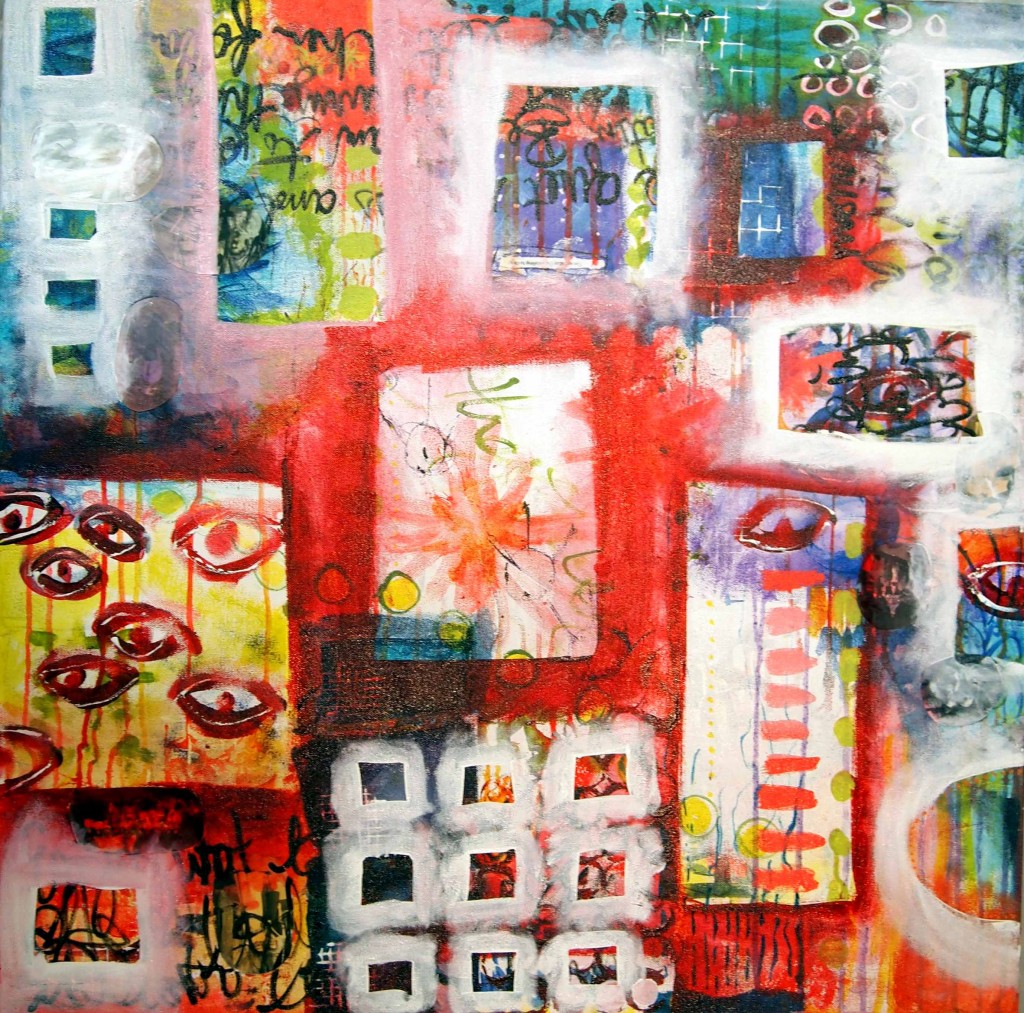 I never know where or when art-spiration will appear- this time from inside this work-in-progress.   Tracy Verdugo, who taught a great class at Art Is You, had us notice the "good parts" of the canvas.  I was so taken with a couple of spots, I knew I wanted to experiment more with them.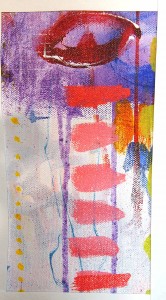 This Spark of Art-spiration is a photo from my canvas & was my jumping off point for creative play today.
You are welcome to print off this image and use it for your art play (personal use only please).   Just right click on the image and select "save image as".  You can then print it any size you want on your printer.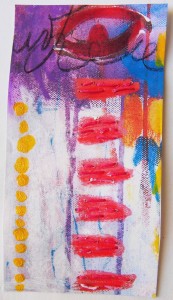 My art journal is a place to experiment and explore.  Since this was just an inkjet print of a section of my canvas, I had freedom to try whatever I wanted on it.  If I ruined it all I had to do was print another.  I added stitches, acrylic and Silk paint, a bit of oil pastels and some scribble writing.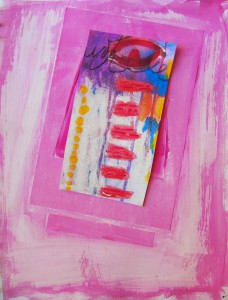 Added to an art journal page I started way back when…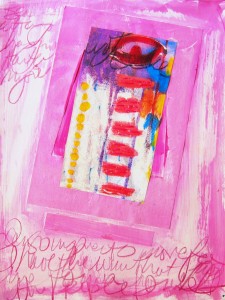 A bit of writing with colored pencil…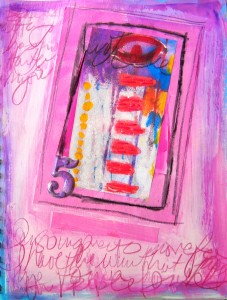 A metal number, a black frame and smudged touches of paint around the edges – smudges add so much!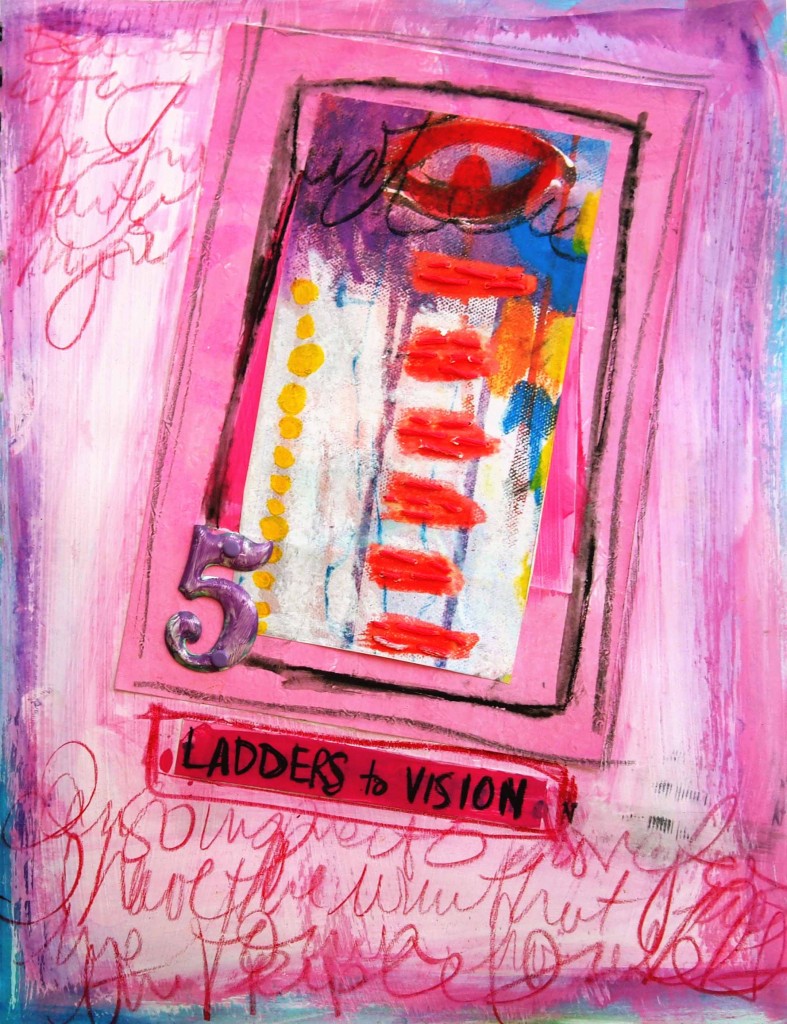 I had sparks of art-spiration in my studio just waiting for me and I realized I want to share them! So was born a twice a month newsletter with a focus on the joys of arting &  sharing highlights of my colorful journey including exclusive subscriber-only Sparks of Art-spiration downloads.  I'd love for you to join me and subscribe to my newsletter at the top right of the page or here.
I love being inspired so I am off to visit all the wonderful artists at Paint Party Friday, Art Journal Every Day,  and Creative Every Day!