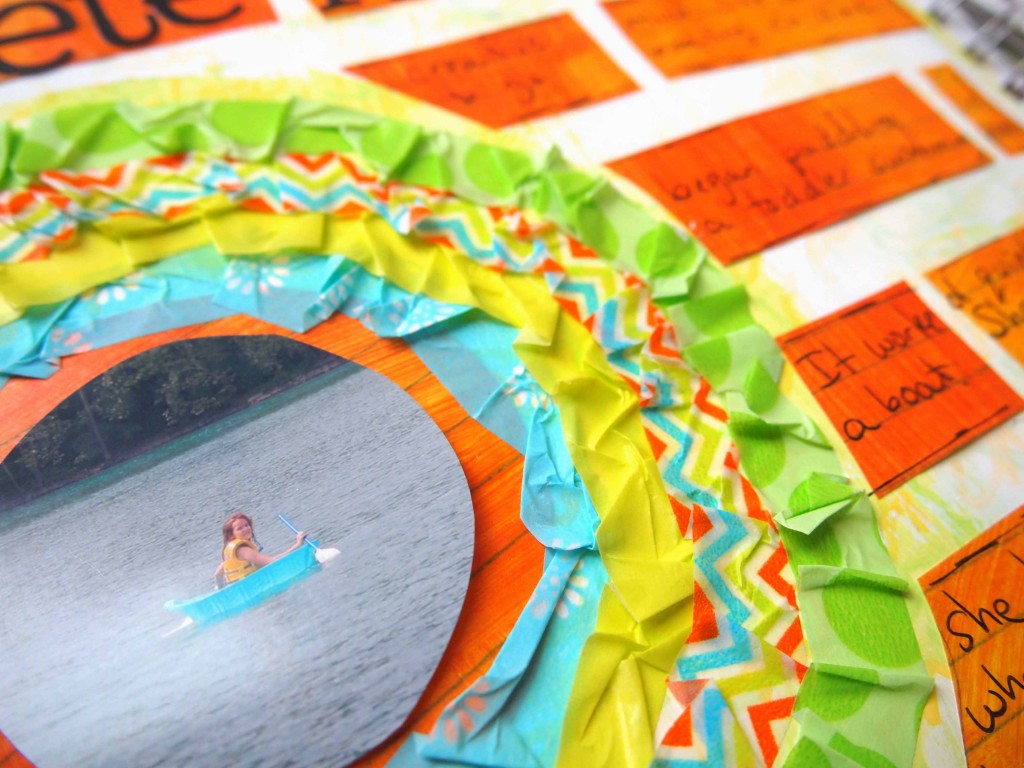 I ran across this old photo and it struck me how amazing my kid is.   When she wants something she makes it happen with whatever she has available.  She wanted to go boating at the lake but there was not a boat for her.  She made one out of a toddler swimming pool.  She actually paddled all the way out to the far end and back in a pool!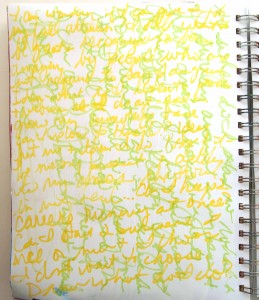 A scribble background.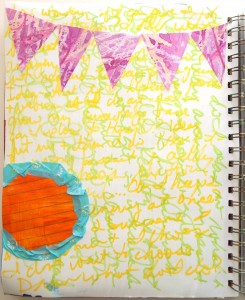 Painted notebook paper with washi tape scrunched around it.  A purple banner from crayon resist & watercolored paper.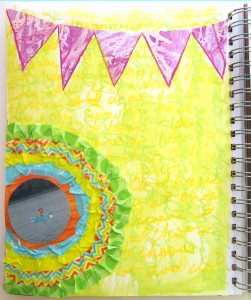 More tape added.  But the banner began to give me fits.  I added green paint around the page to see if that made it better.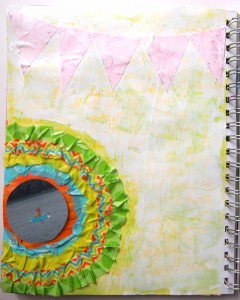 The banner was a mistake. I tried ripping it up but I glued it down really really well!  A coat of white paint on it and it began to recede a bit.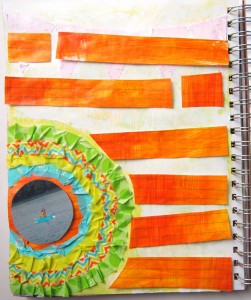 I had more of the painted notebook paper so I cut it in to strips for journaling.  Of course, I did not have enough to fill the page.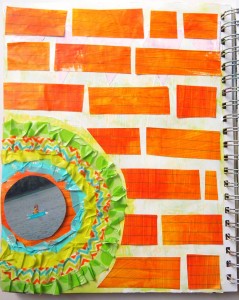 But I did have scraps.  So, the problem of not enough led me to cutting them in to smaller pieces so I could use the scraps I had.  I even like the smaller pieces far more than the original plan of longer strips!
Just as my kid was creatively determined, so was I when I made this. Turns out that obstacles really are opportunities!  Have you had any obstacles you've turned into opportunities lately?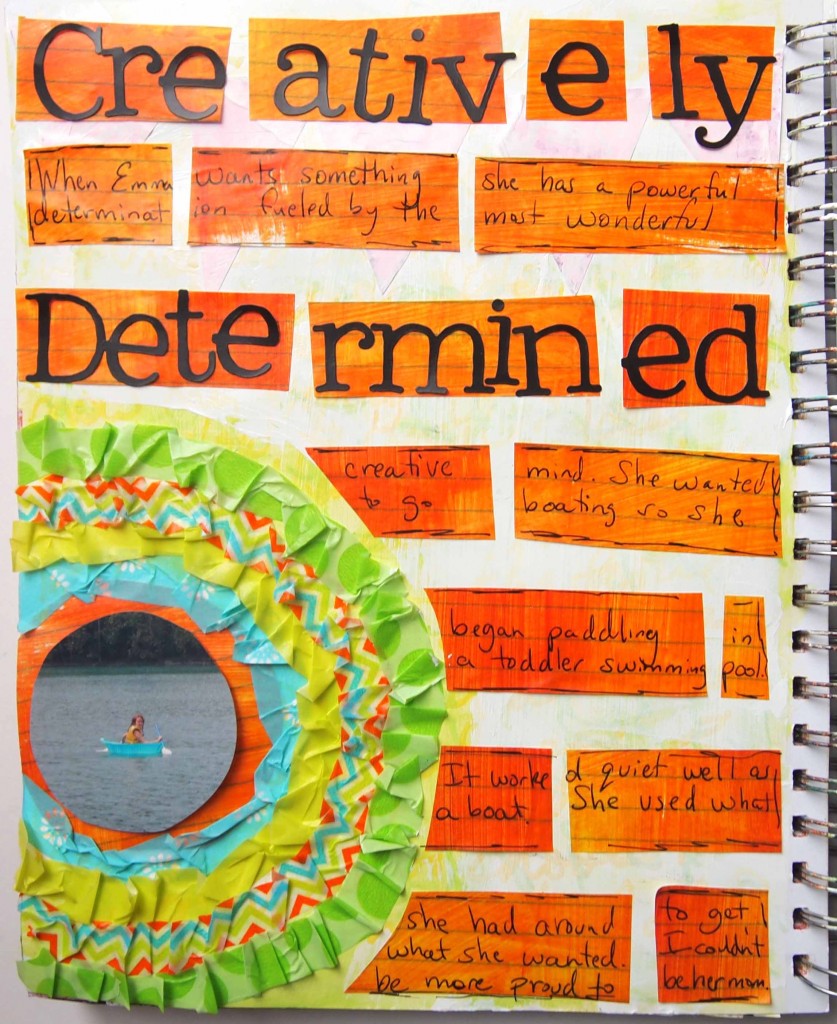 With so much orange here I just have to join in Mandarin Orange Monday, Creative Every Day,  Inspire Me Monday and Show and Tell Saturday.