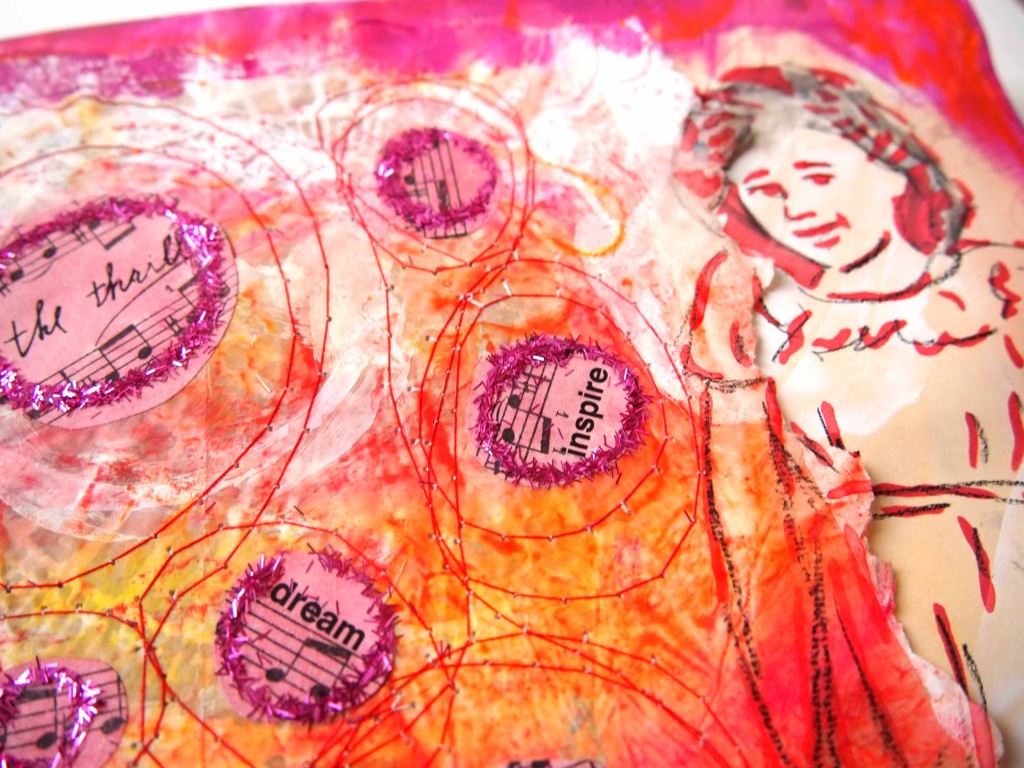 I am still feeling the influence of the first Fall Fearless and Fly challenge, as you can see from my color palette! I love challenges because I get to see how different artists interpret the same prompts.  Want to play?  There is still plenty of time for you to join us!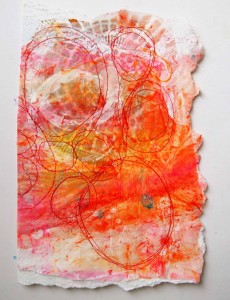 The seed that started this page is from playing around.   I have been using deli paper to wipe off extra paint on my brush.  The deli paper is like a cheap vellum that is very thin and flexible.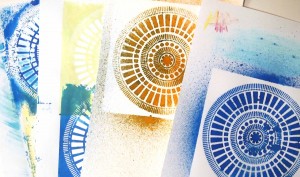 When I got my hands on Julie Balzer's Mayan Calendar stencil from Crafters Workshop I just played around with it.  I had a stack of these on the counter so I put the orange one under a sheet of painty deli paper and had some free motion fun with the sewing machine.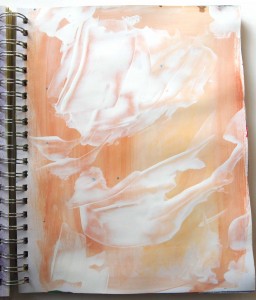 An old background I found in a journal.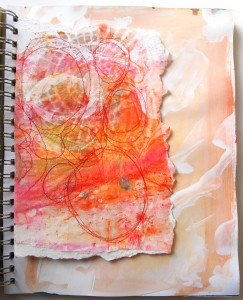 Doesn't seem like much yet, but it felt right.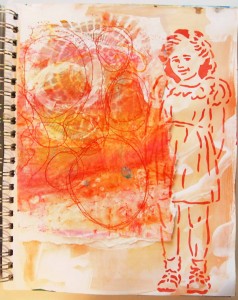 A shy little girl stencil from Stencil Girl.  Just a bit of dye based ink.  After I did it, I realized that the part of her that went onto the deli paper was visually lost.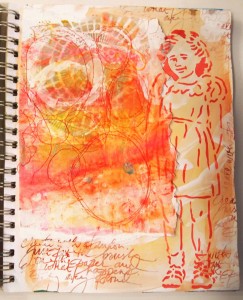 Using the same ink pad as I did on the stencil I stamped Dina Wakley's Create with Abandon text stamp.
The prompt over at Art Journal Cafe of music and it got me thinking about my shyest times- when I had to sing in school.  Whenever I had to sing in school I became super duper crazy shy. As I got older I began to embrace my tone deafness and sing along with anything on my playlist.  I don't really know the words to most songs but that doesn't stop me either…drives my kids nuts.  Extra bonus!
To capture the feeling of music I added sheet music spritz with Heidi Swapp's Color Shine.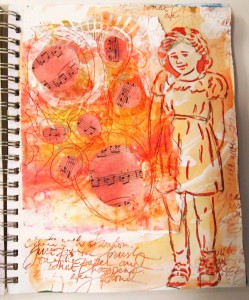 The girl needed more so I took a stabilo pencil and traced over her.  Really, really  easy since the lines were there from the stencil and I solved my problem of her arm disappearing on the deli paper!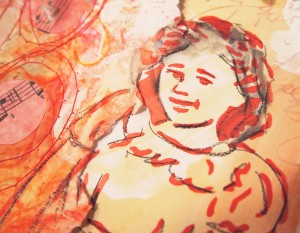 Stabilo pencils react to water so when a bit of this smudged I decided to use more water and shade her hair.  An accident turned into an opportunity.
The challenge over at Anything But a Card is to use something sparkly and shiny.  I have tinsel glitter that I hadn't used in a while.  Thanks to this challenge, I got it out and LOVE how it fit this page.  Another reason I love challenges is they get me using my supplies!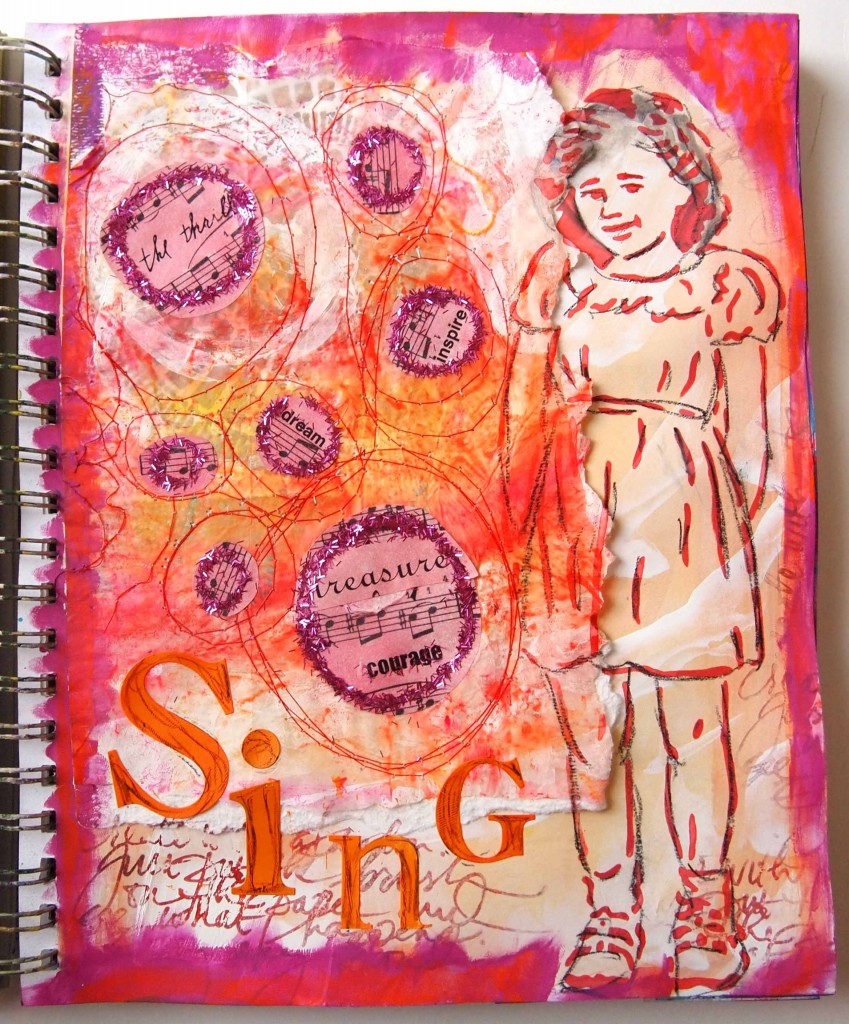 My fingers were way too clean.  This needed a "frame" and paint smudged on with my fingers felt so good.  What is it about finger painting that takes me to my happy place?
Hope you're having a creatively wonderful day!  Want to see more creativity?  Stop on by Art Journal Cafe, Anything but a Card, Fall Fearless and Fly, Creative Every Day, Paint Party Friday, Mandarin Orange Monday and Art Journal Every Day!