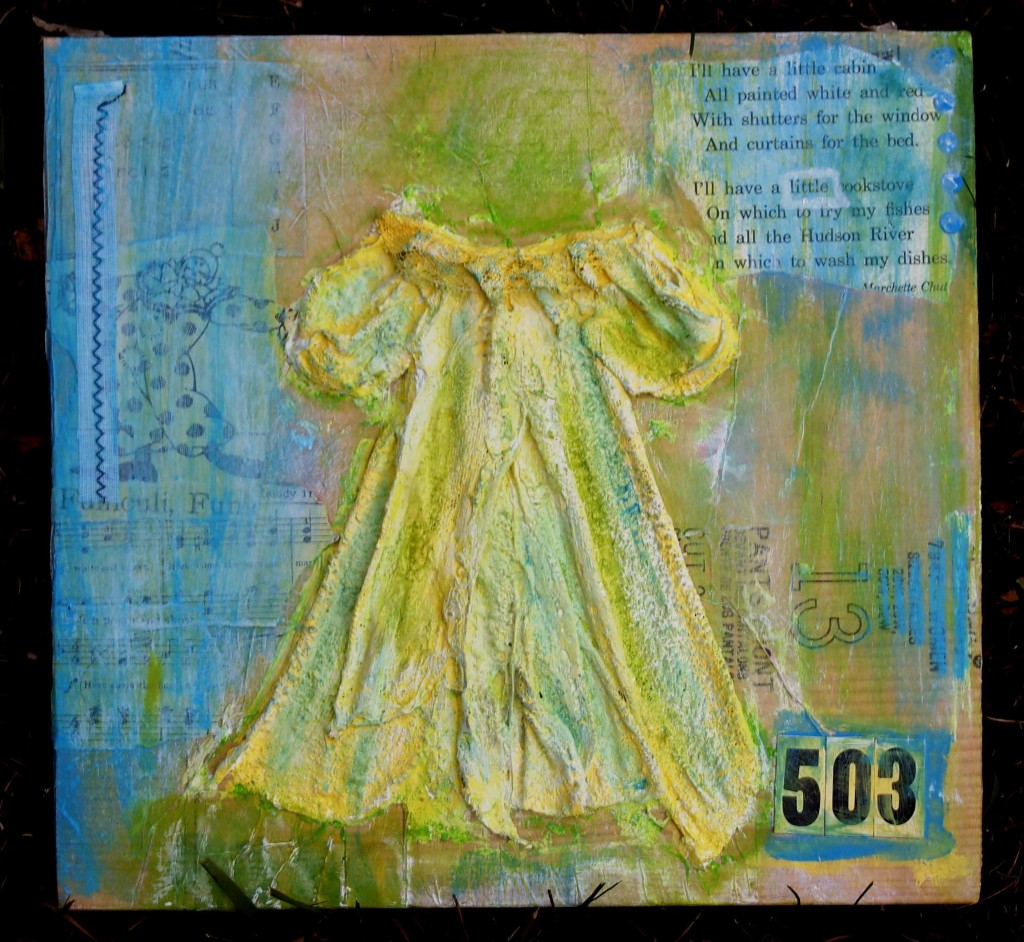 This was my first class with Sue Pelletier.  If I see her teaching, I will sign up for the class in a heartbeat.  Why?  Because it was amazing.  Her class was very well paced.  Her teaching style was relaxed and informative.  She showed me supplies I have used before, but now I know a new way to make art.  Like plaster of paris gauze.  I've used it for mask making with the kids but now I can make  clothes out of them! It was incredibly messy – doing it outdoors was a good move.  It was also incredibly addictive.  Best part – we didn't wait for the gauze to completely dry before we started on the painting.  Immediate gratification.  So many possibilities, so many options.  So much excitement.  This project was about the layers – forgiving layers.  At different stages I wasn't sure about where it was going or I just didn't like something it would be changing soon.  As each layer went on it interacted with those before it – completely changing it.
We started with the plaster and made the dresses.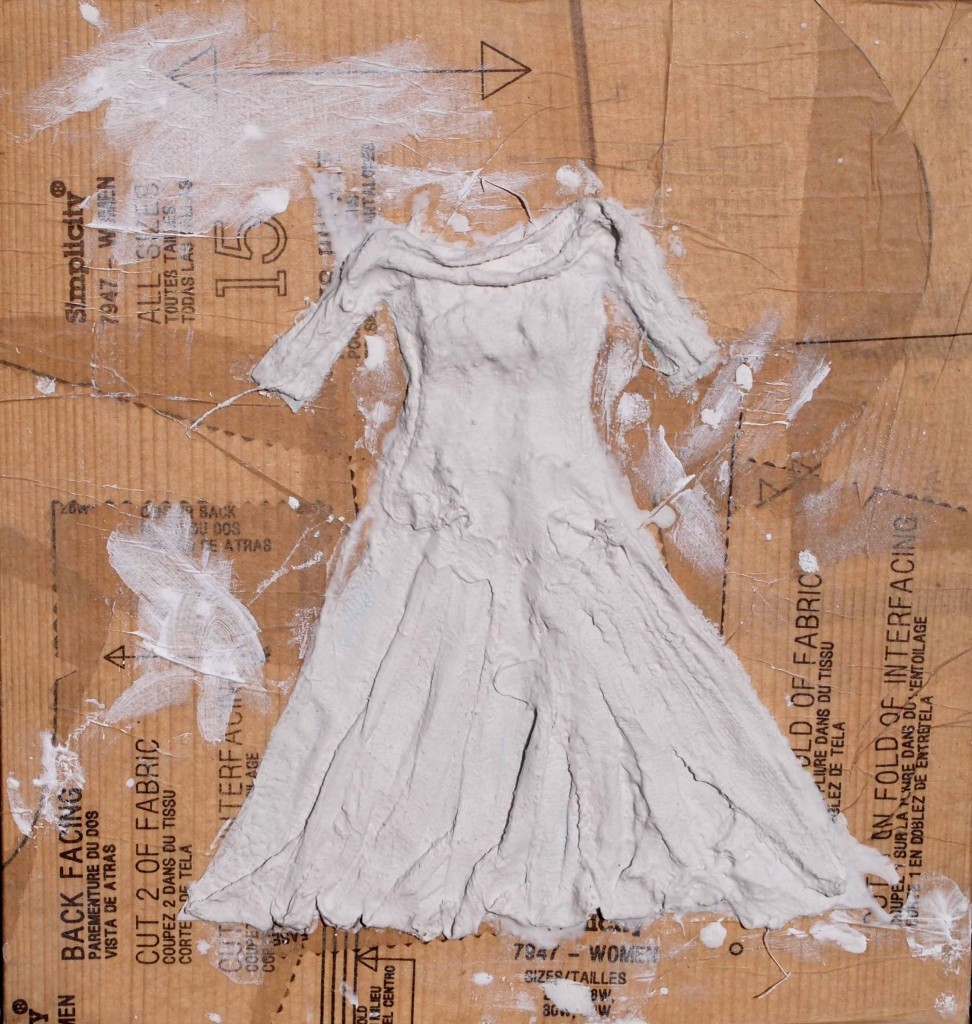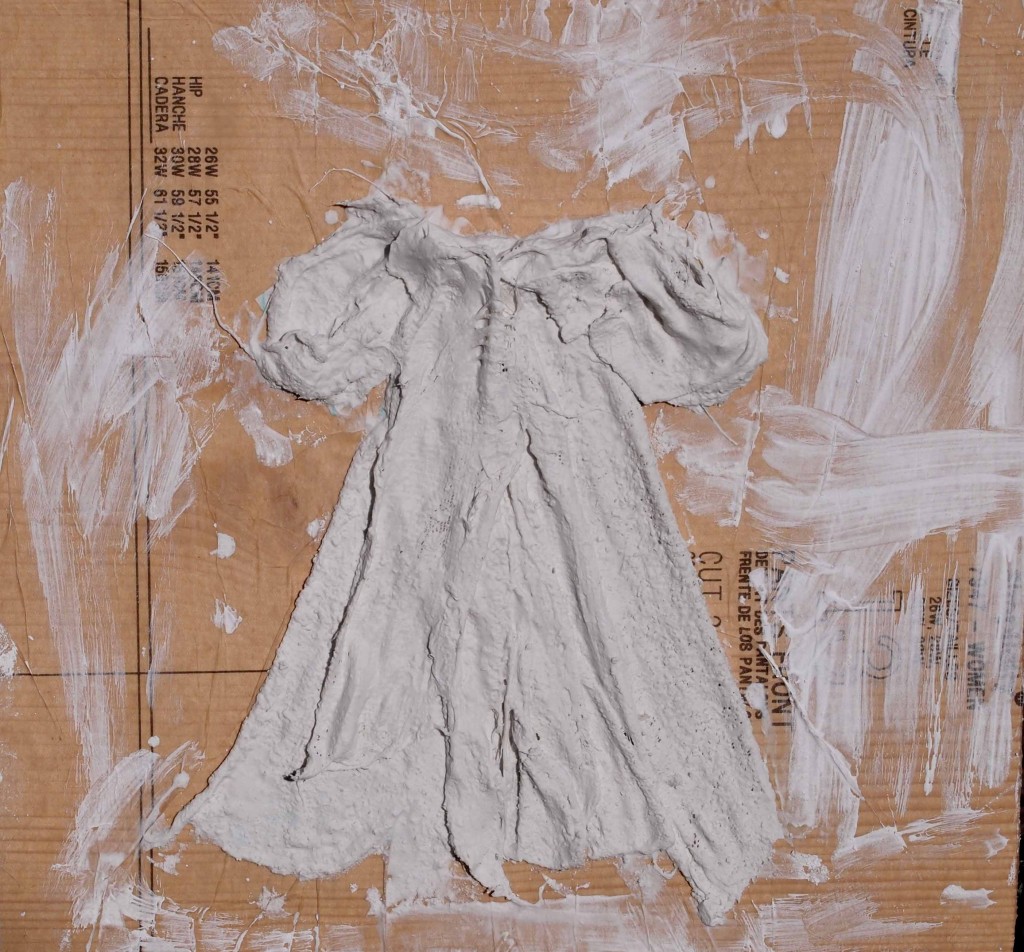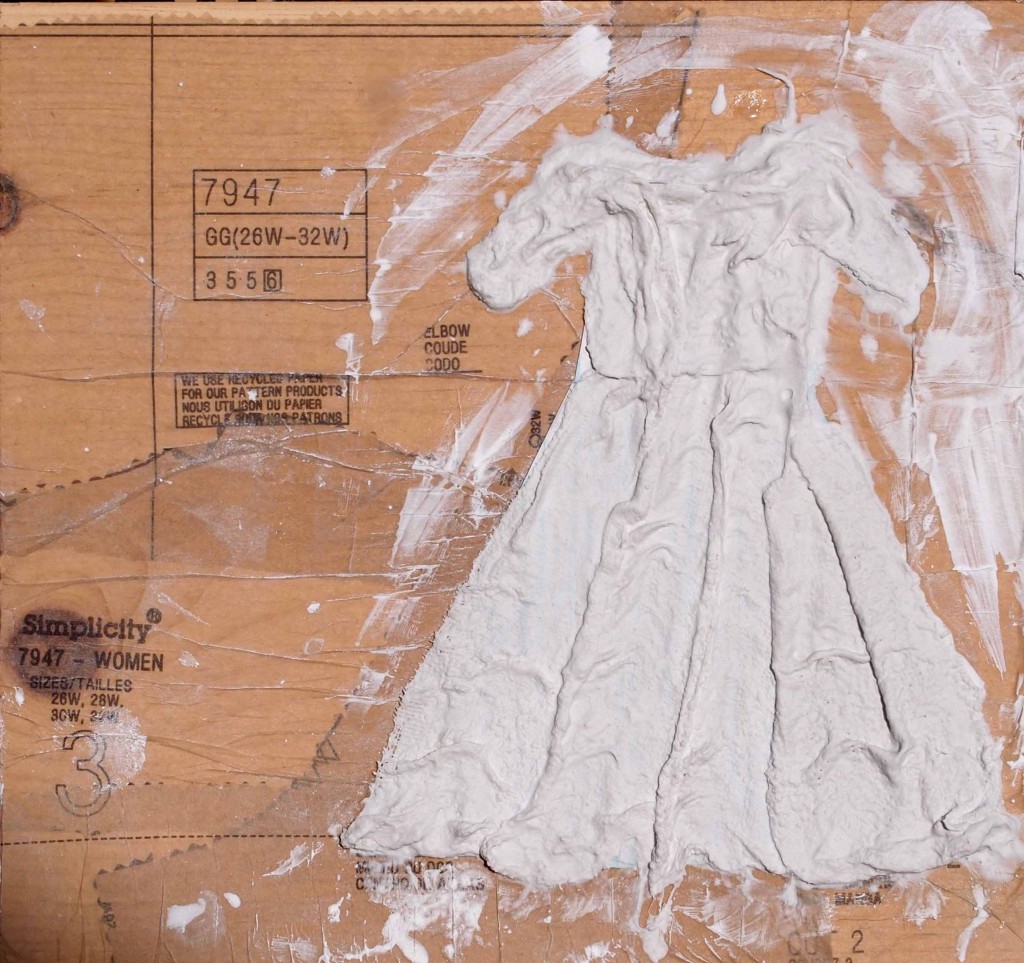 More collage and color on the dresses
This is where the dresses are now.  I have more to add, but that will have to be at a later time. 

Here's a closer look at the texture.  The dimension just makes me happy!