There are so many amazing teachers and classes at Art is You.  It is so tough  to pick but I was beyond thrilled with Jodi Ohl's class.
I watched her painting and I was thrilled with how a painting looked in the beginning.  I had no idea how much farther it would go by the end of class.  The lesson I learned: I fall in love with some of the backgrounds I make- to the point I hate to cover it up.  Those layers aren't precious but they are important. They add depth to the art.
Another lesson I learned was to not give up on a painting.  I thought where I started was so-so but as I added the layers I began to see how the early layers played a role in the look as I continued to add more.  Where I was less than thrilled was just another place to put color, a stencil, a stamp, a smudge.
Here are a few shots of Jodi's in class demo in progress.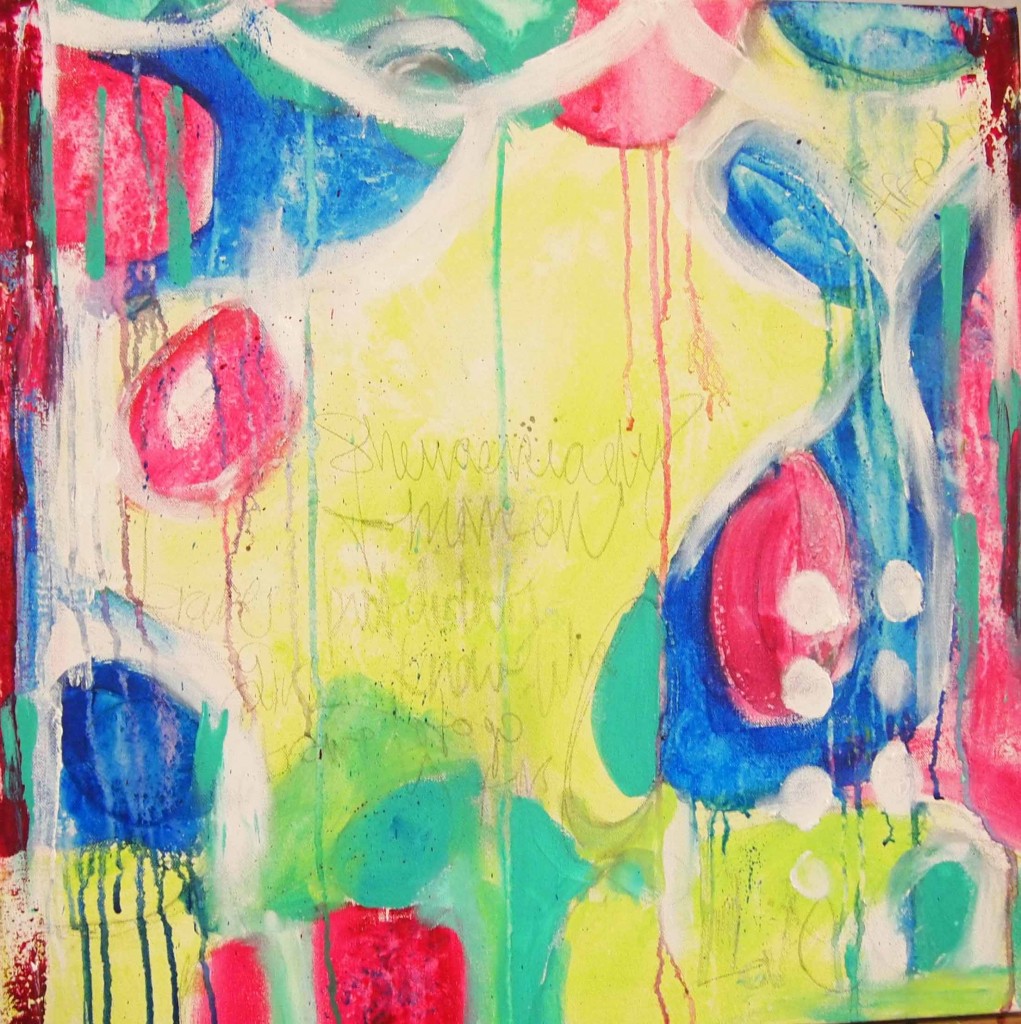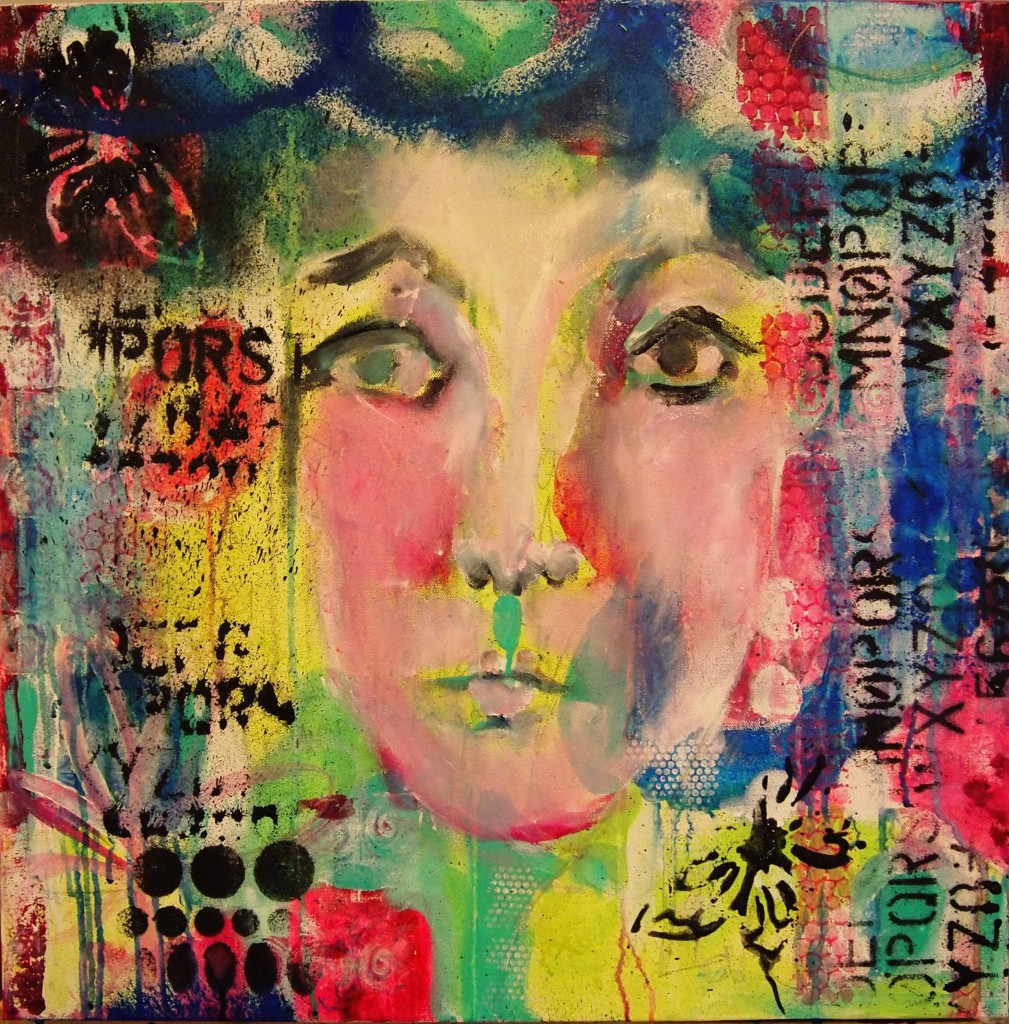 At this point I loved the painting!  I felt it was amazing here but she kept going at made it even more interesting.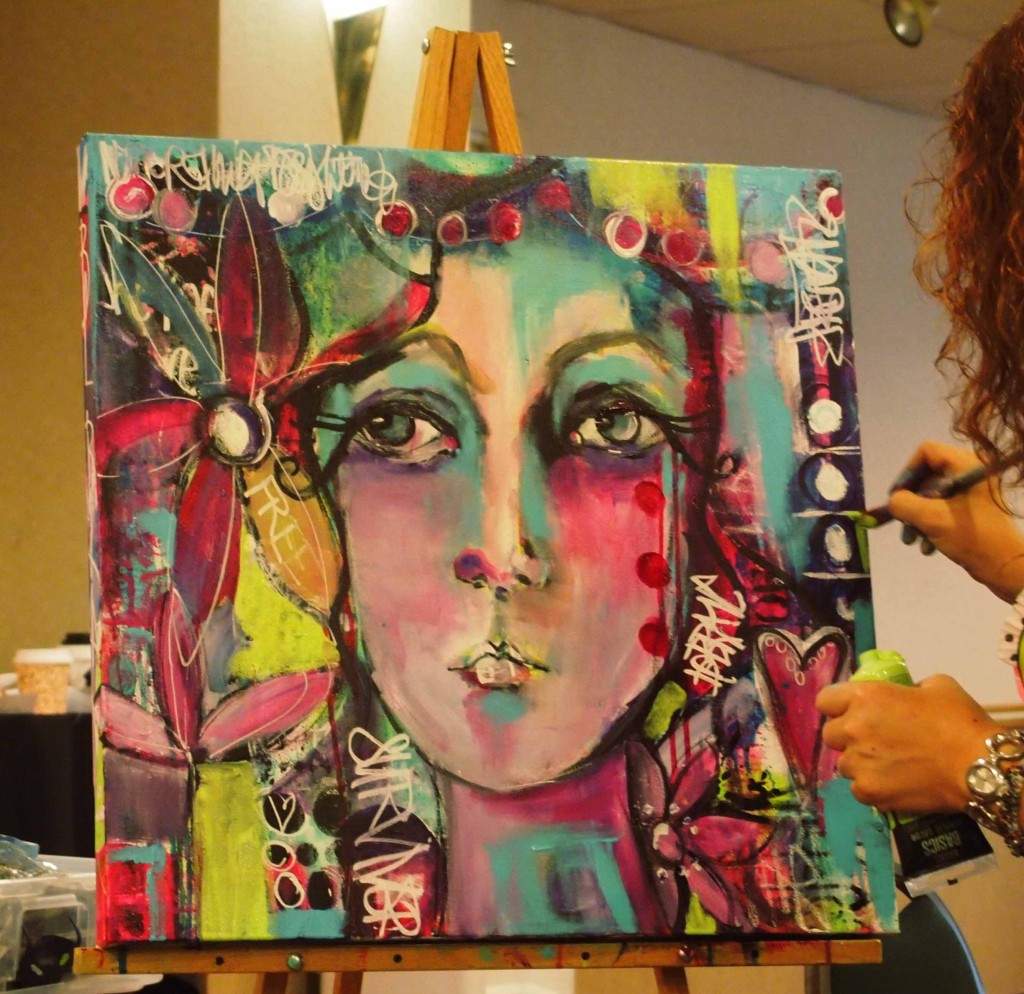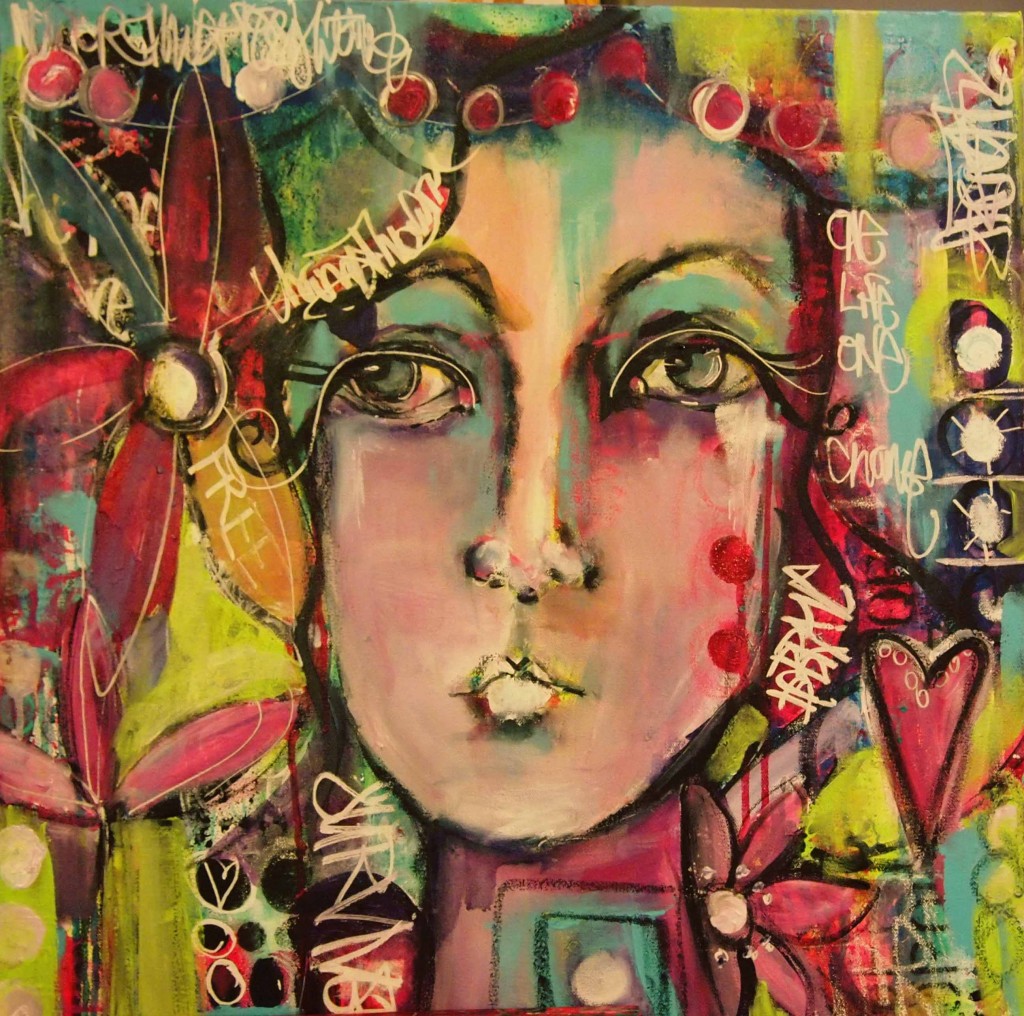 Jodi doesn't like wasting paint.  I love that because I hate to waste it too.  We used our extra paints, the wet stencils, and any other supplies on a group canvas.  It looked a bit chaotic at the end of the first class but when I saw it later in the week I was blown away.  Wish I had taken a picture!  I can't wait to take another class with Jodi!