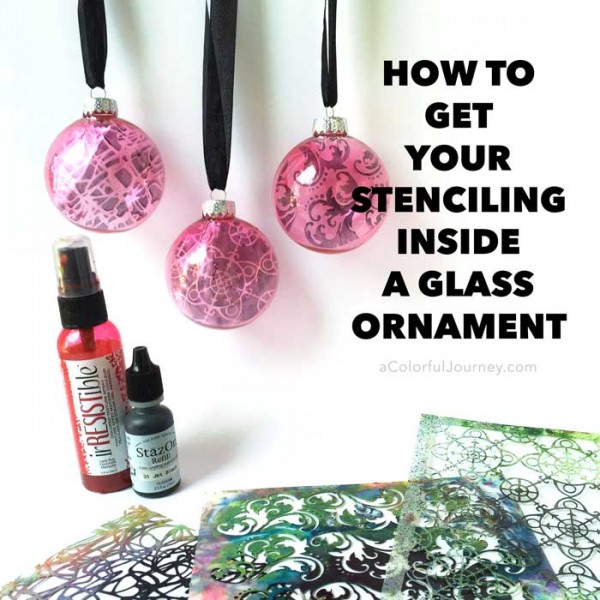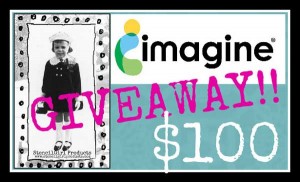 Ever try to stencil something round and smooth like a glass ornament?  It can be tough to stencil on the outside, so I found an easier way – put the pattern on the inside!
Why Christmas now?  I'm playing in the Christmas in July blog hop with StencilGirl Products and Imagine Crafts with a $100 giveaway too!  Find all the details and links to all the holiday inspiration at the end of this post.
I started with clear glass ornaments available at any major craft store but that ornament wasn't going to stay clear. I wanted some color.  irRESISTible is a wonderful texture spray but today I am not using it that way.   I am pouring some LadyBug red irRESISTible right into the ornament.
As a side note…based on my experiments, the darker colors work best because what starts out as a very deep red becomes the most wonderful translucent red by the time it has fully drained and dried.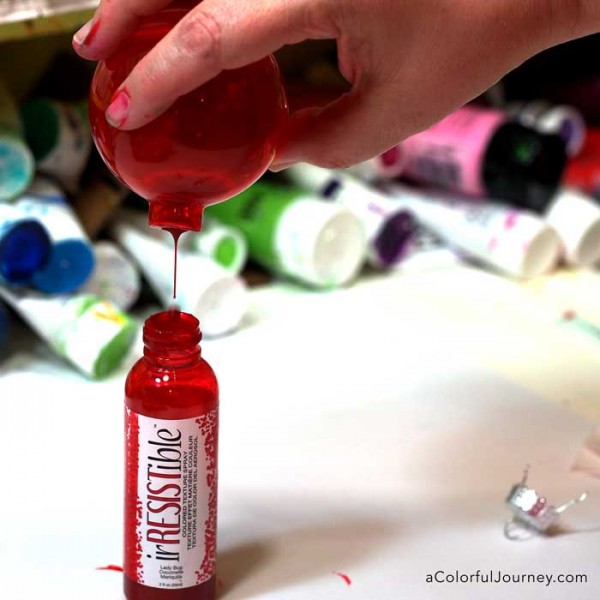 In the video you'll see how I put these together, including how to actually get the right size of circle to fit in the glass ornament without measuring.
Watch How to Get Your Stenciling Inside a Glass Ornament on YouTube.
Stazon inks are easy to use with stencils and as a bonus they work on any smooth surface too.  I used MB Makes Marks Marker, Ornamental Compass Screen, and Damask Waves with a cosmetic sponge and the black Stazon reinker.
In order to get the stenciled images inside the ornament, you need something flexible and sturdy like Durlar Wet Media.  This is way easier to show than tell type of process, so check out the video where you can see exactly how to get the stenciling to be upright in the ornament.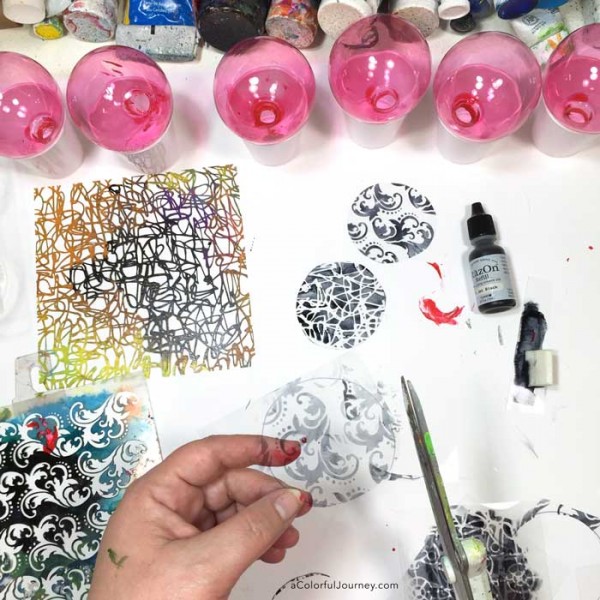 Thanks for stopping by for some play! Lots holiday inspiration awaits you so be sure to check out all the blogs in the hop!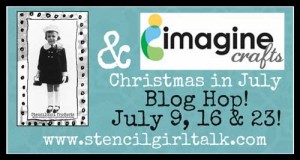 $100 GIVEAWAY!

  We'll be picking one lucky winner
to receive $100 in Gift Certificates – a $50 Gift Certificate for StencilGirl Products and
 a $50 Gift Certificate for Imagine Crafts!
Visit each blog showcased July 9, 16, & 23 and leave your comments. The more blogs you comment on, the more chances you have to WIN! One comment per blog please.
 You will have until Saturday, July 30th at 11:59PM Central Time to leave your comments. The winner will be notified by email and announced on StencilGirl's Facebook page on Sunday, July 31st.
Today's Blog Hop Order
StencilGirl Talk
Gwen Lafleur
Carolyn Dube-you are here
Carol Baxter
MarkMelnick
Jowilna Nolte
Terre Fry
Day 2 Blog Hop Order
StencilGirl Talk
Janet Joehlin
Cindy Gilstrap
Anna Friesen
Alison Heikkila
Martha Lucia Gomez
Roni Johnson

Day 1 Blog Hop Order
StencilGirl Talk
Mary C. Nasser
Kristie Taylor
Karen Gaunt
Neva Cole
Nadine Carlier
Monica Edwards