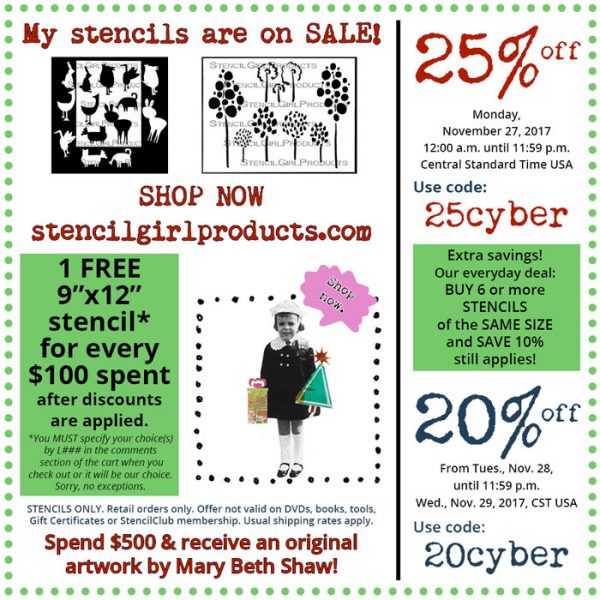 Do you like stencils?  Do you like deals and discounts?  This Monday might make you very happy then!  It's StencilGirl Products Cyber Monday sale!
25% off stencils on top of their everyday deal!  Plus a free 9×12 stencil for every $100 spent!  
Naturally, StencilGirl gets crazy busy during this sale.  To get the orders out as quickly as possible to you and to get your free stencil (or stencils) here's what they say.  "You MUST specify your choice(s) by L### code in the comments section of the cart when you check out or it will be StencilGirl's choice.  Sorry, no exceptions."
You might even see pictures of their 4 legged friends helping them out throughout the day on their Facebook page too!