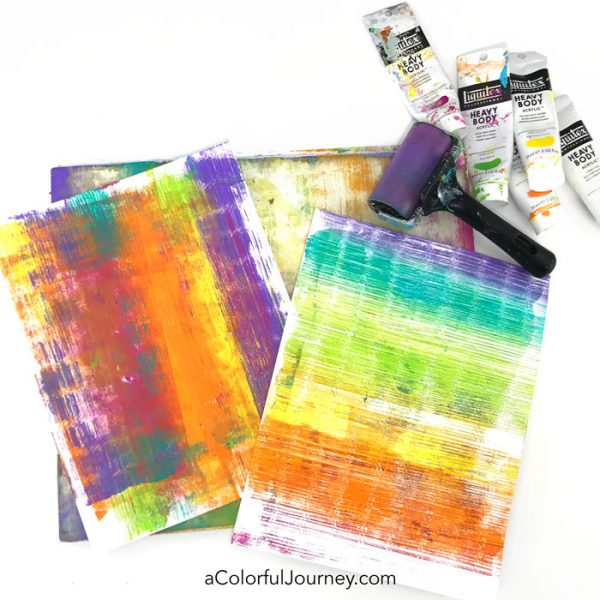 What happens when I go to IKEA? I find textures for gel printing!  Just about anything can create patterns or textures on a Gel Press plate so that means there were loads of possibilities.  One of the treasures I found was the $2 bamboo placemat.
Watch Gel printing with an IKEA placemat on YouTube.  Want to see more gel printing fun?  Check out my gel printing techniques and tutorials page.
It began with the rainbow on the 12 x 14 Gel Press plate.  Once the paint was spread all around, I placed the bamboo placemat on the paint to create a linear pattern but there was a side effect that brought me rainbow joy!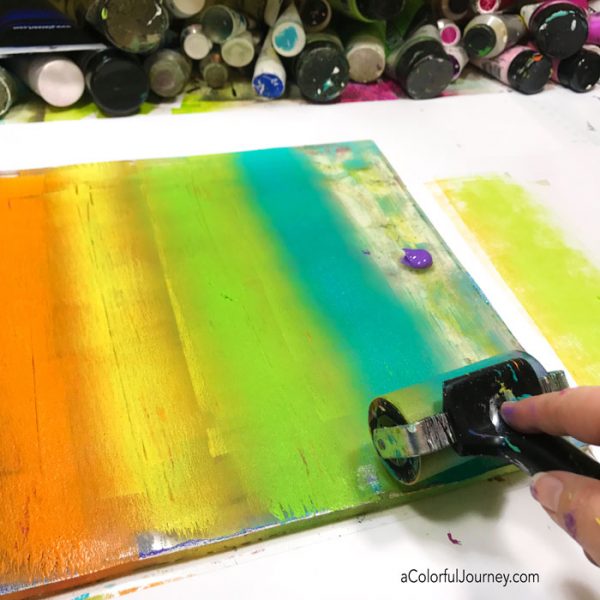 It made a rainbow placemat!  We're not a placemat-at-the-table kind of a house, but that might be changing.  Now I'm thinking I need to go and get an entire set of these to fill my dinner table with play and the rainbow. And of course, cover up all the brown.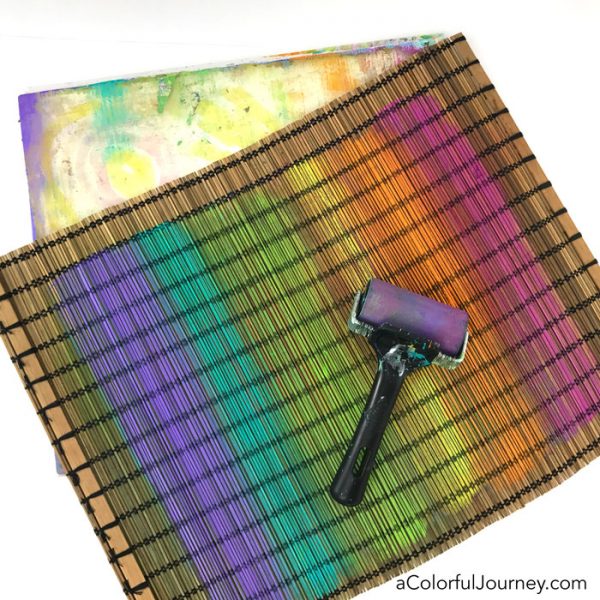 Notice the linear movement on the prints.  That's the formal way of saying what cool lines those placemats made!  Just about anything can make a texture on the gel plate, so take a look around where you are…you just might have some awesome texture tools within arm's reach!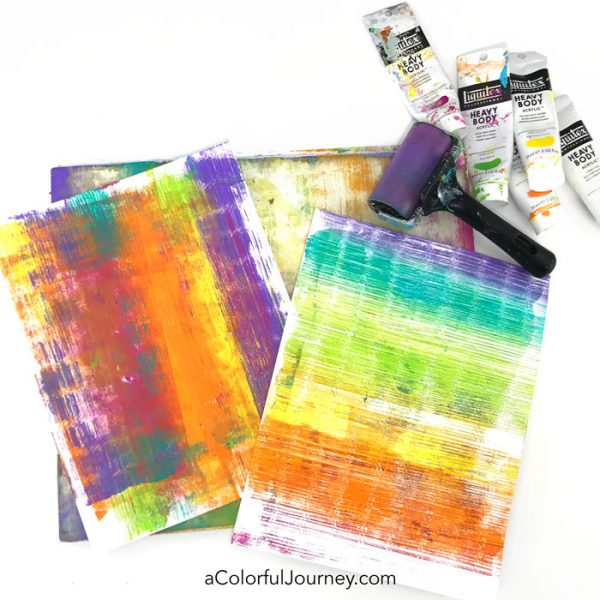 Here are the supplies I used. Some of these links are affiliate links which means I get a small percentage. It doesn't cost you anything extra and it helps keep the free tutorials coming!