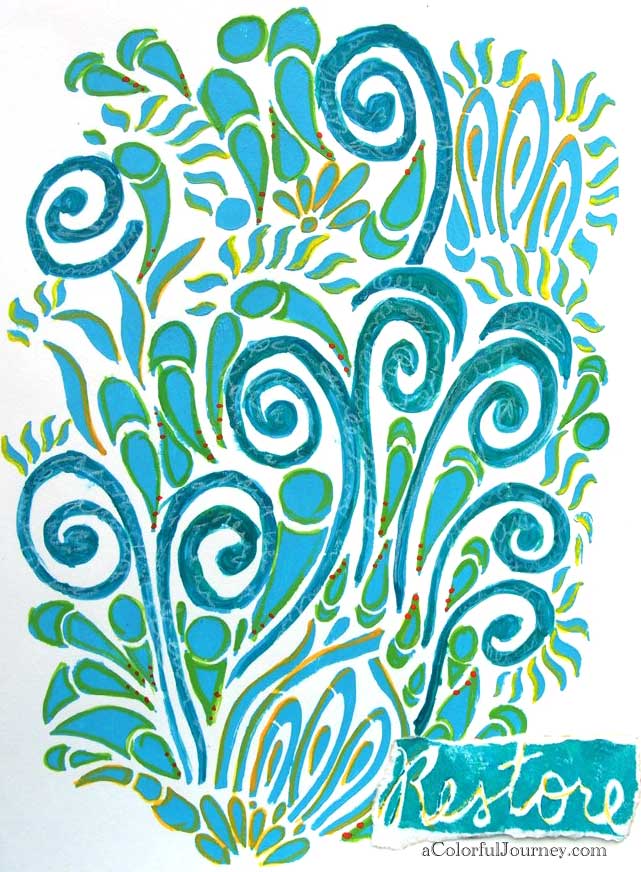 When I started playing with this wonderful peacock stencil in my art journal, I just let it take me where it wanted to go.  I wasn't in control – the paint was completely in charge.  So freeing to let go of any expectations, any stress, and just create.  It felt incredibly  meditative – and this is the kind of meditation I can get in to…thanks Jessica for an amazing set of stencils!
Guess you could say I "got into the flow"….oh silly me…you won't get that joke until you've watched me play with Golden's High Flow Paints in the video…
You can watch Peacock Stencil and High Flow Paints  on YouTube here.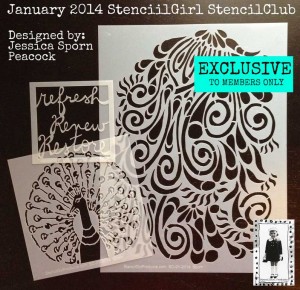 You can check find all the details about joining StencilClub over on StencilGirl Talk. And you can see the amazing piece Maria made with these stencils by Jessica Sporn!
Supplies Used
Liquitex Heavy Bodied Paint (the blue)
Stabilo Pencil (white)
Sharing with my friends over at Inspire Me Monday, Creative Every Day, and Make It Monday.