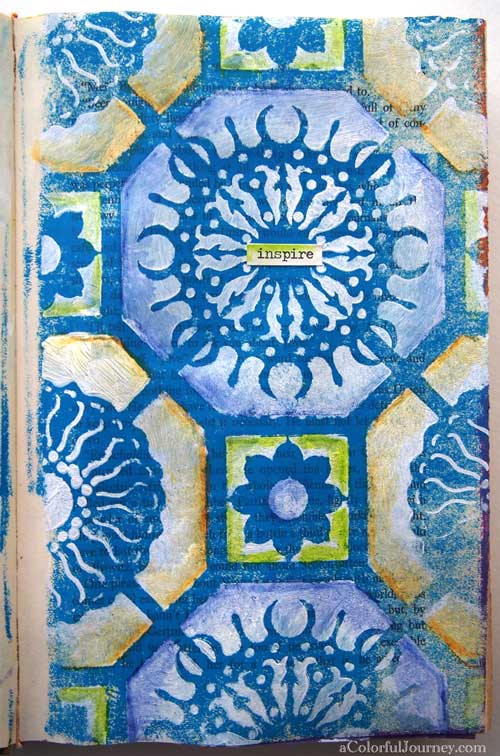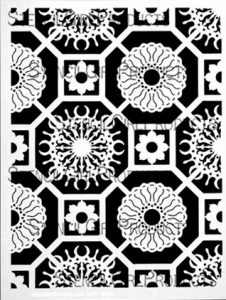 The craziest thing happened when the mail arrived with Mary Beth Shaw's newest stencil, Flower Tiles!  I was inspired to play.  That's not the crazy part.  I was inspired to play with Inktense pencils.  Nope.  That's not crazy either.  The crazy part?  That I created something very subtle compared to my usual play.
What am I using for my art journal? An old hardback book.  What's the blue?  Paint from when I clean off my brayer while Gelli printing.  When I started my play today I just flipped around for a color that called to me and ended up on this page.
You can watch Using Inktense Pencils with a Stencil on YouTube here.
You can subscribe to my YouTube Channel here.
Supplies I Used
Sharing with my friends at  Creative Every Day, Simon Says Stamp,  Make It Monday,  Paint Party Friday,  and Art Journal Every Day.
.