As a former elementary school teacher, snow days will always hold a special place in my heart.  Snow days meant unexpected artful days in the studio.   We didn't get the snow today that the weatherman promised, okay, predicted…But I decided to take a snow day for play anyway with icicles on a canvas!
You can watch Soul Play with Paint and Stencils on YouTube here.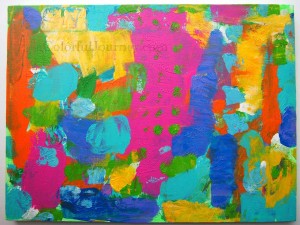 Here's what I started with from another day's play. Just a touch of color…you know me…
 Supplies Used
White Stabilo pencil
Heavy bodied white paint
Paint Pens
Crystal Effectz Opal Essence
Thanks for stopping by for a bit of color and play!
Saying hello to my friends at  Inspire Me Monday and Creative Every Day.