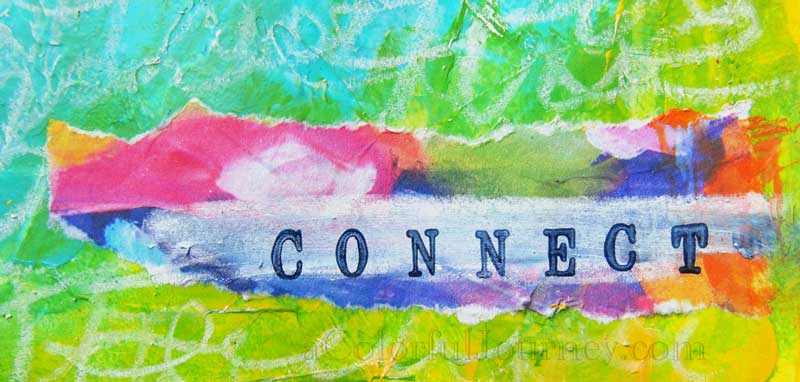 My art was trying to tell me something, a message I needed to hear.  One that has been told to me before but oh do I struggle with this message.   It was a bad day.  The kind of day where the gremlins were pummeling me with cruel comments and harsh words.  I am not a fan of feeling down and defeated so I turned to my art journal to help me connect with my emotions.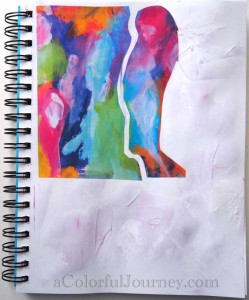 I decided to play with a Spark of Art-spiration I had printed out. I saw a figure standing in the paint so I cut her out and glued it all down.
The body language of this girl mirrored how I was feeling. The person had so much to tell me.
*I send downloadable Sparks of Art-spiration out every month in my newsletters.  If you'd like to download and play, you can sign up for my free newsletter here.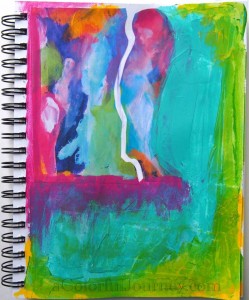 Now all that white space was not going to last long. I smeared colors of paint around.  Just smushing and sliding that color lightened my heart and helped me stand just a little taller.
But I just couldn't touch that white line between the girl and other part of the Spark paper.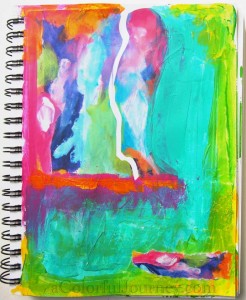 I addd a scrap of the Spark down at the bottom for balance I thought.  But that isn't why the art wanted me to put it there.
It was so I would find the word I needed to hear. The message my heart needed to be reminded of yet again.  The word  was connect.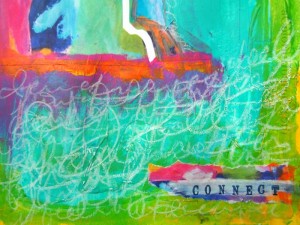 Then I used a white Stabilo pencil to write all over the bottom of the  page. Fast, furious, scribble journaling to let me get my feelings out.  No editing.  No grammar rules.  No fear of misspelling a word.  Just my raw feelings.
Letting it out brought me the message.  I needed to connect with my friends so they could help get me through a dark day.  When I feel alone I have such a hard time reaching out and asking for help.  Every time I have ever asked for help from a friend, that friend has gladly given. I am so thankful to my art journal for reminding me of just what I needed to hear.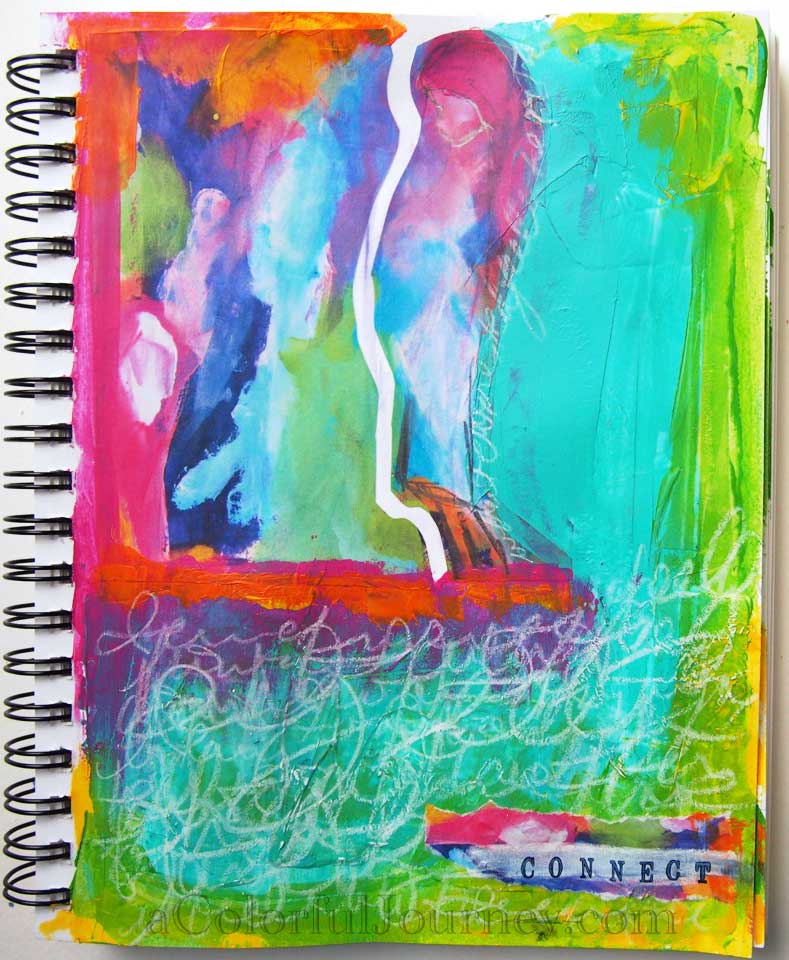 Sharing with my friends at  Paint Party Friday, Creative Every Day, SimonSaysStamp (anything goes), and Art Journal Every Day.