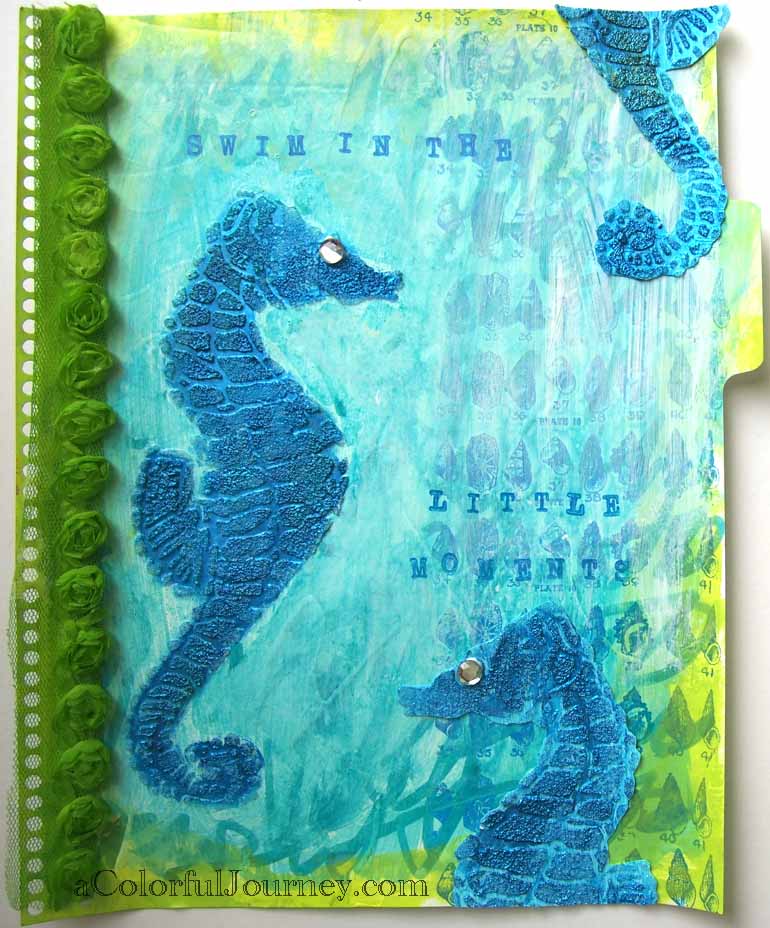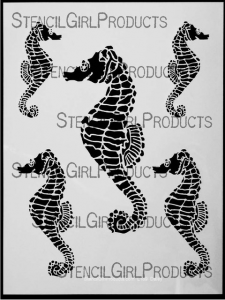 The ocean.  It's my happy place and where my muse lives.   So no shocker that I jumped for joy when I saw June Pfaff Daley's latest designs. She has 4!  You can check them all out over at the new stencils area at StencilGirl Products.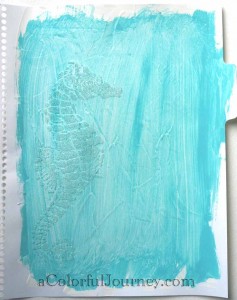 On this painted background, I used bead gel to create a wonderful textured seahorse.  As long as I had all the supplies out I put seahorses on several papers.  Turned out that was a good choice…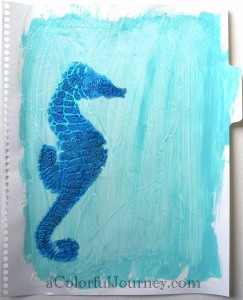 To make the seahorse stand out I used Viva Decor's Metallic Rub.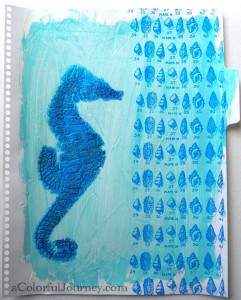 Stamped a seashell stamp, by 100 Proof Press, over and over.  And then I got that feeling.  It didn't have the look I had planned.
But it was just an Oops.  An Outstanding Opportunity Presenting Suddenly is a gift that has yet to be fully revealed.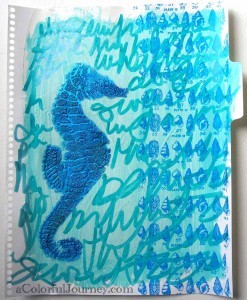 So I went to my go to thing, scribble journaling.  I used a Posca pen because they are so opaque.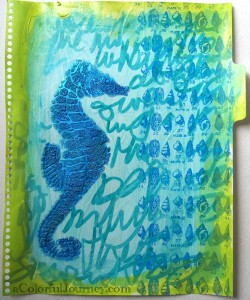 Had to have a bit of color so I added green acrylic paint to the edges.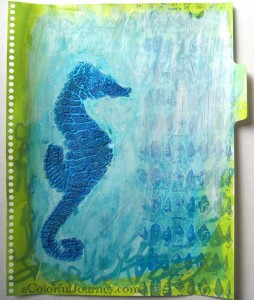 Then a bit of watered down white acrylic paint. And then, the Oops showed up again.  The idea that I had in my mind required the seahorse to be somewhere else, but it wasn't moving.  A mistake? Nope.  Just an Oops.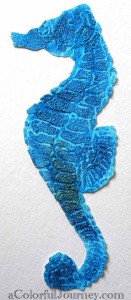 That Oops led me to go in a different direction. I wanted 2 or 3 seahorses for the new plan.  I cut out one of the other seahorses I had made.  Really easy to cut out too!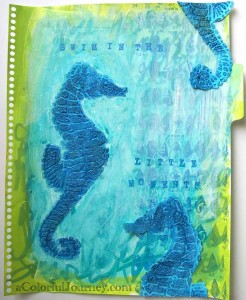 Now, this looks like 3 but it is really 1 cut apart- why waste any of it!  Stamped the words, "Swim in the little moments".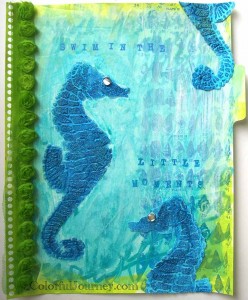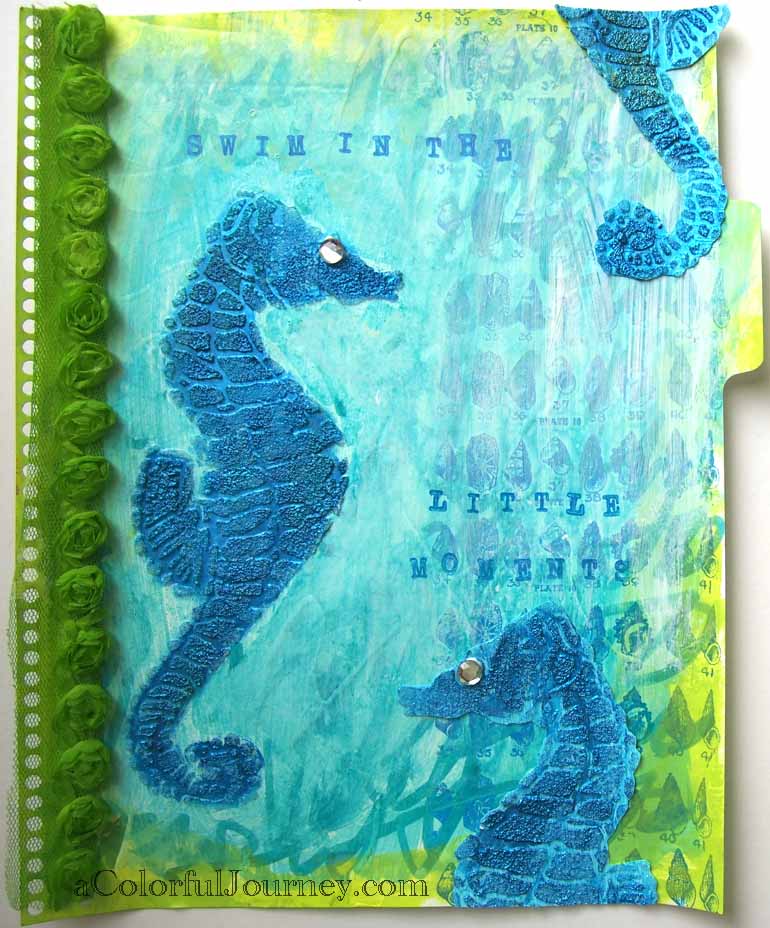 Added some green rose trim and a gem for the eyes.  And it felt complete for me.  All the Oops I had while making this led to me to here, a place that is better than what I had planned!
The blog hop has all sorts of giveaways…there is more than one stencil to be won! Tehre is a giveaway on the StencilGirl Talk blog that you get a chance to win by leaving a comment on each blog in the hop.  Comment on more blogs get more chances to win!  Of course, just one comment per blog is eligible. On top of this giveaway, there are more!  Check out all the blogs to find the other giveaways!
Paula Phillips-Journal Artista
Carolyn Dube You're here!  Head over to Maria's blog next!
Maria McGuire
Supplies Used (click on the product to see more information and purchase)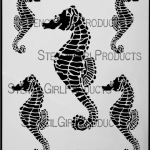 Linking up to Paint Party Friday, Anything But a Card (summer), Creative Every Day, Journal Journeys (summer) and Art Journal Every Day.