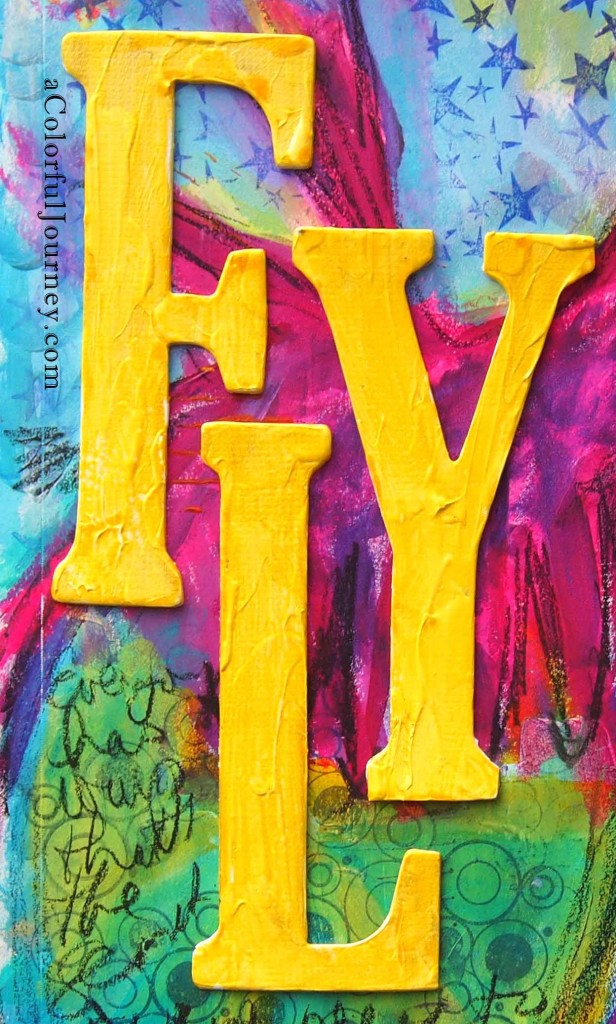 I was stuck in my head.  When I am in my head it means I judge harshly.  I criticize unrelentingly.  I try to make it perfect the first time.  Do you ever do that?  Not a surprise that when I am only in my head my creativity is blocked.
Below is the process of how I used my spark of art-spiration to get out of my noisy head.  What's a spark of art-spiration? An inkjet print of a little piece of a larger painting that gives me a jumping off point.  Exclusively in my newsletter, I share the links to download my sparks of art-spiration so you too can play and get out of your head.  I have a newsletter going out this Sunday so if you aren't getting my newsletters you can sign up on the top right of the blog (just under my photo) or here.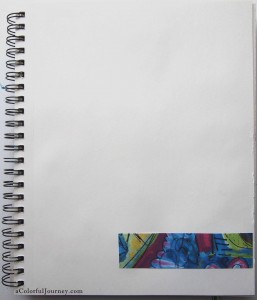 I printed out the spark in different sizes and looked at them on a journal page.  I chose to use a small print of my spark of art-spiration.  The hint of big wide eyes peering up grabbed my attention.  No judgement.  No grand plan.  Just going with that first instinct.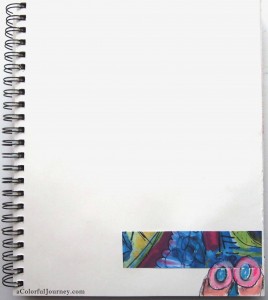 I drew in my little critter but what is he looking at?  What has him so wide eyed? My imagination was starting to come out and play!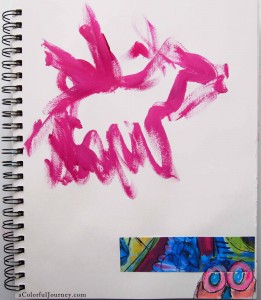 Amazing creatures is what he's looking at- but I started to over think and doubt my ability to draw.  Sigh, back in my head. That doubt was paralyzing so I put the paint brush in my left hand and closed my eyes.   What a mess I made.  Oh, there is the judgement…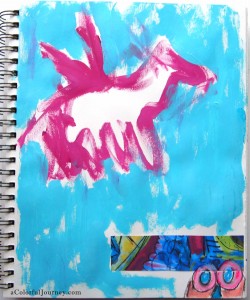 I didn't love it at all at this point but the point of this journal page was to get me out of my head not make a masterpiece.  Adding color made a huge difference- both in the page and in my attitude towards it.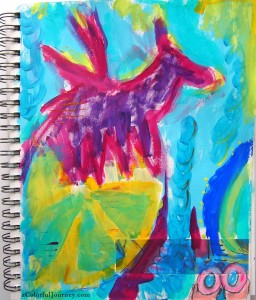 More color with no plan but also no criticism.  I played.  I had fun.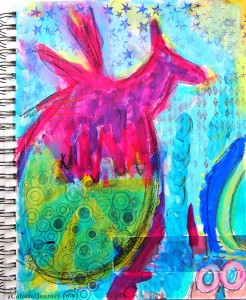 Added rubber stamps and the flying horse thing still looks like a mess.  Hmm.  As I get out of my head I start to see opportunities in my "mistakes".  The strange body of the winged horse gives me an opportunity to add another layer.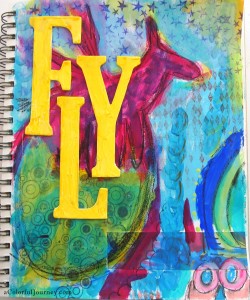 The wide eyed wonder in this little guy reminds me of a little brother watching his big sister grow up and sprout wings ready to fly into the world.  He realizes that he has those wings too, just hidden inside himself.  As soon as he believes he will sprout his wings and fly too.  I wanted the word fly on there and I wanted it be huge!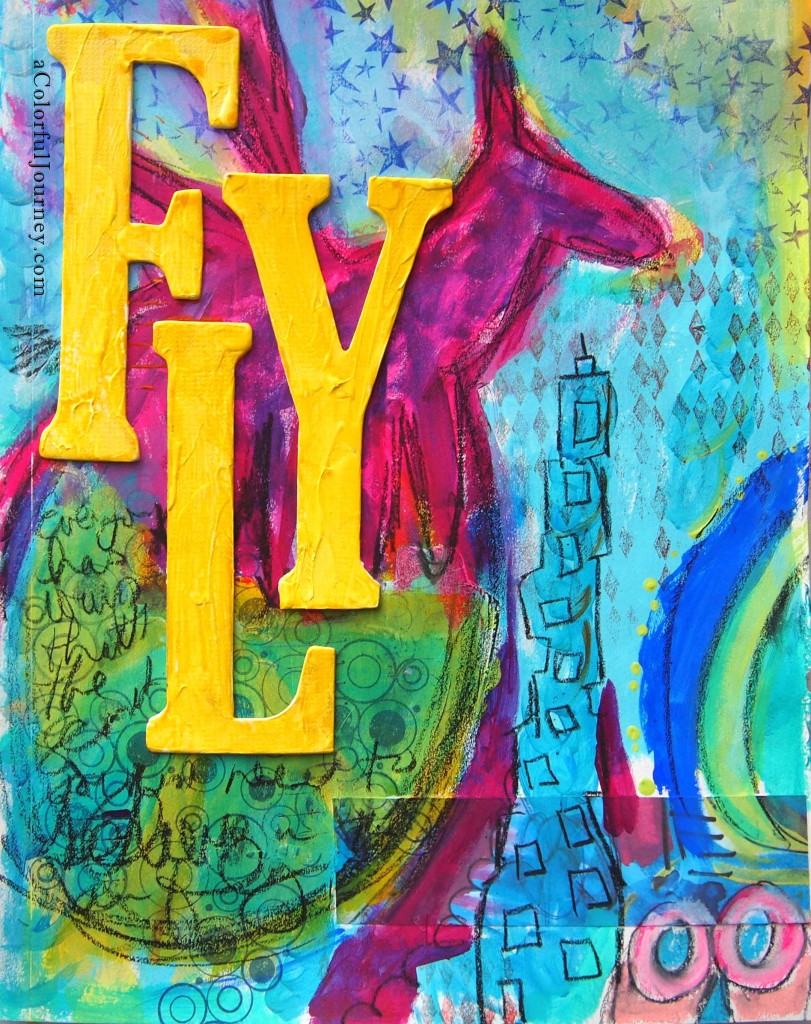 A building (love imaginary places- they don't have to follow rules!) and some journaling and this spark of art-spiration is finished!  I am out of my head and my creativity is released so I am ready for A Colorful Gelli Print Party!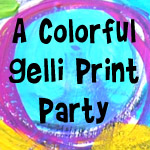 A Colorful Gelli Print Party  starts Jan. 1st!  It is 7 days of Gelli posts.  Don't know much about a Gelli plate?  Stop on over and see what this creative toy is all about!  Got a Gelli plate? Bring yours and let's play!  There will be a link party so we can share the fun!
Want more creativity?  Check out Paint Party Friday, Art Journal Every Day, and Creative Every Day!