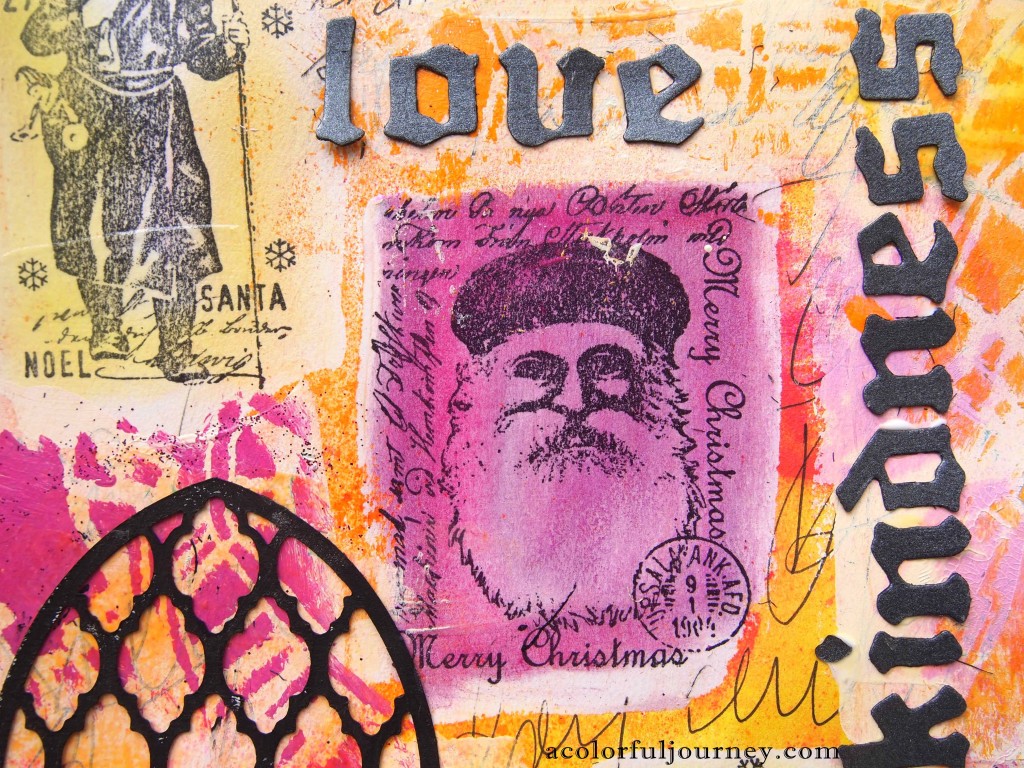 Happy Holidays!  Hard to believe it is here already!  On Christmas morning, I am unwrapping a jumbo Gelli Plate.  I've seen its shiny red wrapping.  I feel like a I am 5 years old again thinking about the day!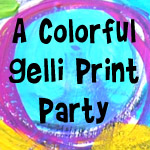 That gift is what sparked A Colorful Gelli Print Party that begins on January 1st.  Hope you will stop by and join in the link party!   You can grab the blog button over on the sidebar on the right!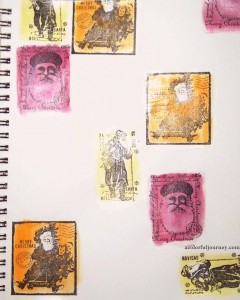 Here's today's art journal play:  I randomly stamped various Christmas stamps.  Creamy dreamy Pan Pastels gave me bright and vibrant colors!  I sealed them with acrylic gloss medium.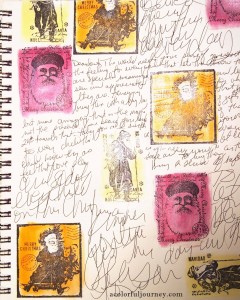 Journaling about Christmas and my wishes for the world.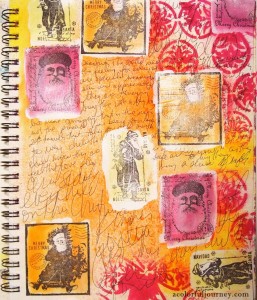 Spray inks using Jessica Sporn's Medieval Leaves stencil.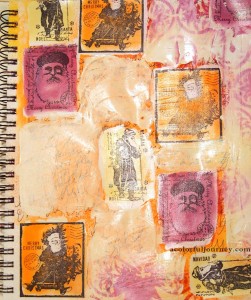 A coat of gesso over the spray inked areas.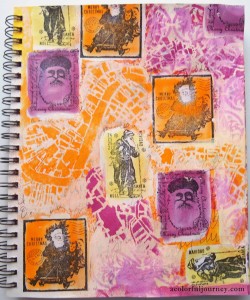 Using a map stencil from Artist Cellar I added the path I envisioned Santa taking.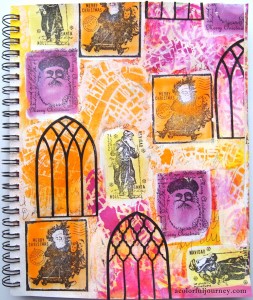 Cathedral window die cuts from Memory Box painted black.  I hadn't planned on using black but plans definitely change when I am arting.  Does that happen to you too?
Using a Tim Holtz alphabet die I cut out the words that summed up what I would love for Santa to bring to the world: hope, love, kindness, and peace- and Gelli plates for everyone!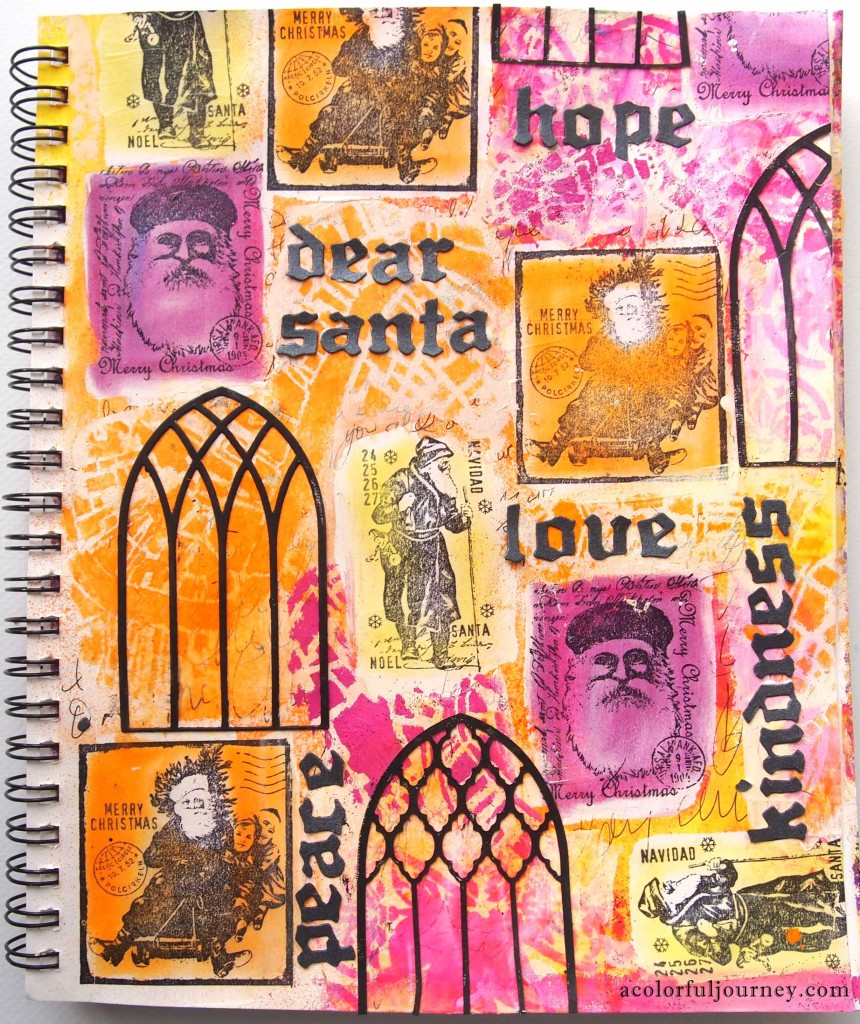 Have a wonderful holiday season! Linking up with Anything But a Card, Mandarin Orange Monday, Creative Every Day, and Inspire Me Monday.