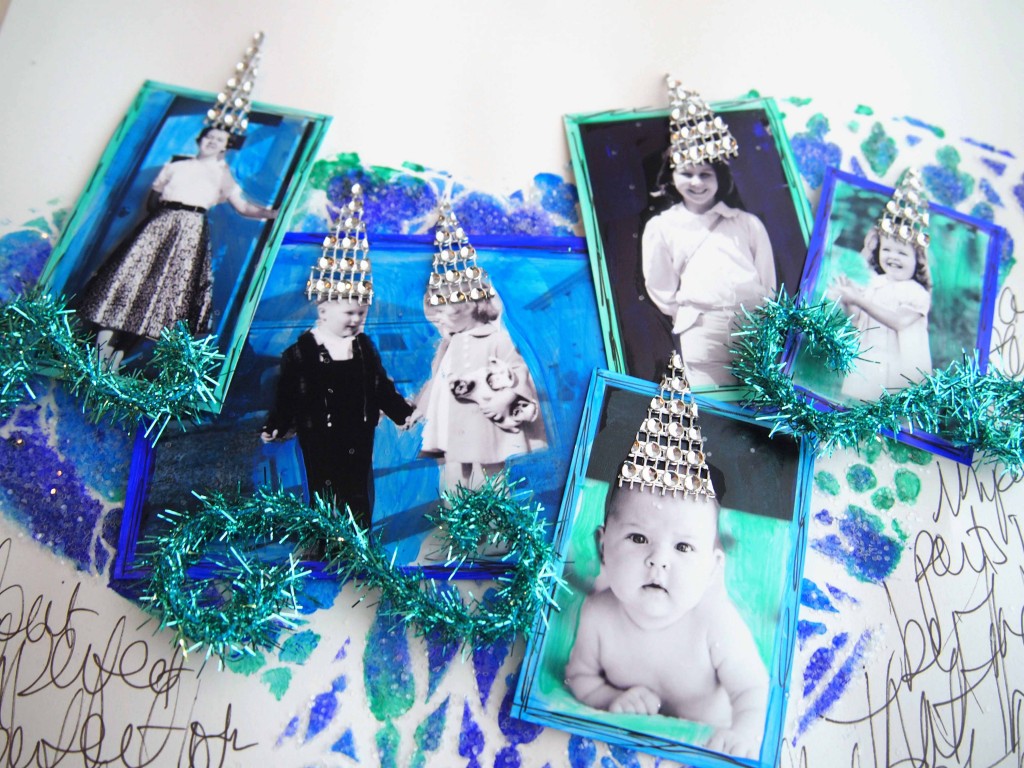 The latest headline prompt for Fall Fearless and Fly grabbed me unexpectedly!  There was  a completely different plan for my Fall Fearless art.  I had planned to do the color prompt but  I could not get the questions out of my head.  Before I knew it my Fall Fearless had merged with my Artsy Fartsy.  The muse said go this way, so I went!
For this week's Artsy Fartsy with Maria McGuire I had to have sparkle, white space (ridiculously hard for me), and use the cathedral stencils from Artist Cellar. Be sure to stop by her blog and see what she's made!  If you are new you can read what Artsy Fartsy is all about here.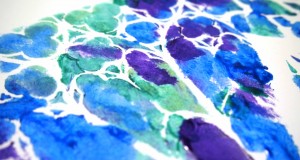 I started with Silks randomly painted on with the cathedral stencils.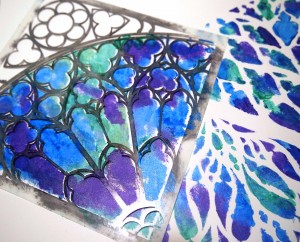 After they dried I put the stencil back on top and stenciled white glue right on top.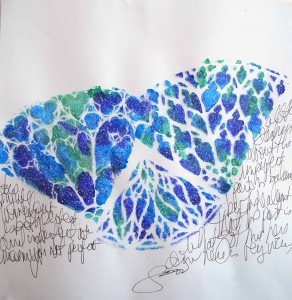 I quickly cleaned the glue off the stencil and sprinkled on clear glitter!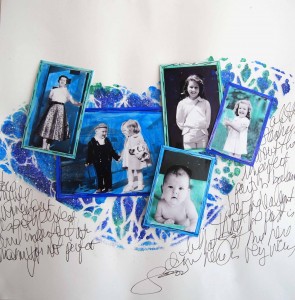 As I printed out copies of old family photos I was struck by how things did not turn out as anyone expected.  Mom is no longer with us but her impact remains.  All the pain involved in losing her was in fact her last gift to me.   What I learned in sorting through losing her has been a huge force guiding me as I built my own family as well as been a significant part of how I developed into who I am today.  The thoughts in my head became the journaling on the page.
Plain black and white photos were out of place with all the color.  So back out came my Silks and I painted directly on the photos.  No smudging and no smearing on the ink jet prints with the Silks!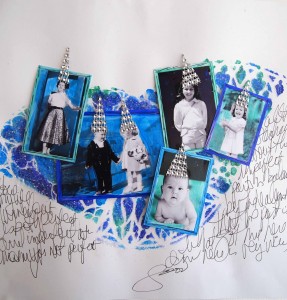 All my thinking about the past got me thinking about the future.  When I think of a new start to a new year,  I think of babies and party hats!  Everyone needs a party hat!  As I look at these photos I realize one hat is a bit off center- how fitting!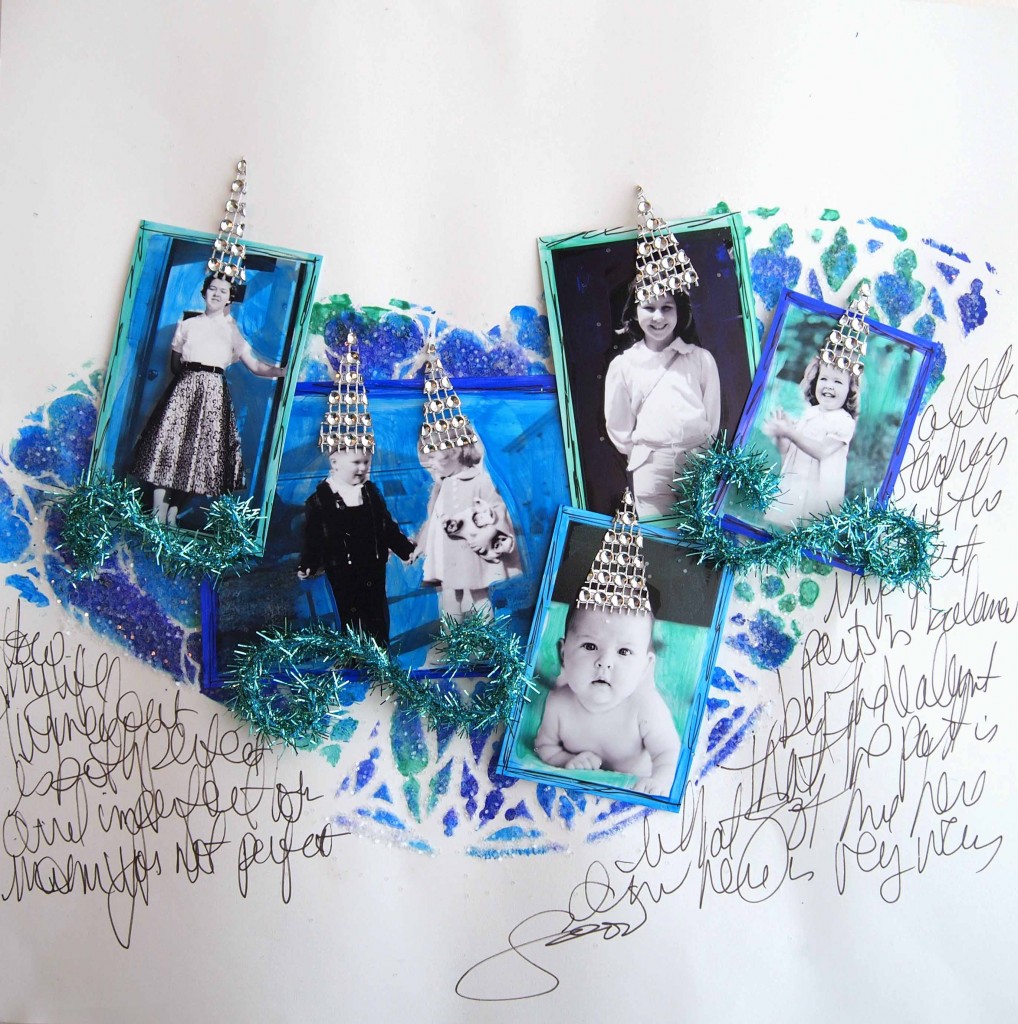 Can you believe this is the next to last challenge for Fall Fearless and Fly?  Where has the time gone!  You can use 1, 2 or all 3 prompts.  There is a great prize from Luminarte, a $35 gift certificate!  Hello Silks and Twinkling H2O's!  You've got 2 weeks to get your work linked up and entered to be eligible for the prize.  Here are the prompts:
Headline Prompt:  Future Imperfect: What is different about your life now than what you once expected it to be?  How is the way it turned out perfect or imperfect.  If your future turns out differently than you imagined in the first prompt, could it still be perfect?
Color Prompt: Yellow
Quote Prompt: "Existence really is an imperfect tense that never becomes a present."  Friedrich Nietsche
A Colorful Gelli Print Party starts on Tuesday!  Can you believe it is almost January 1st?  Hope you will stop back for the party! You can read all the details here.
Looking for more creativity? Check out Maria's Artsy Fartsy, Make It Monday, Creative Every Day, Inspire Me Monday and Fall Fearless and Fly!