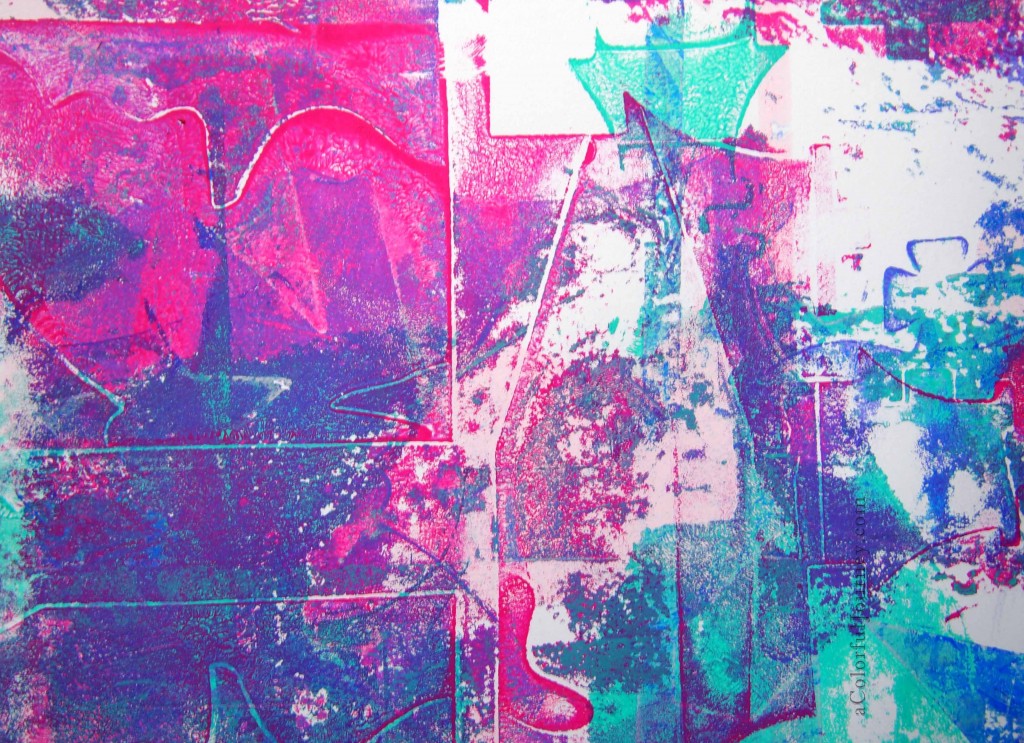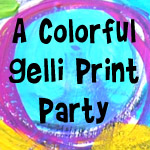 Let's kick off 2013 with lots of inspiration and color!   This is day one of a week long celebration of the Gelli Plate
Santa delivered.  A 12×14 jumbo Gelli Plate under my tree and I am like a 5 year old!
New to the Gelli Plate? Click here to watch an introductory video that covers the basics.   I love my die cutting machine mostly because of the leftovers!  I layered and layered those leftovers with my Gelli Plate
to create lines and shapes.  I have used this same technique with hand cut shapes too. The short video will show you how I made all the prints below.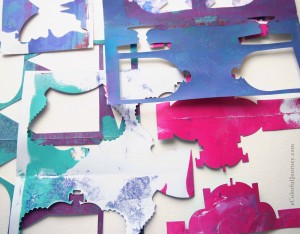 The die cut leftovers.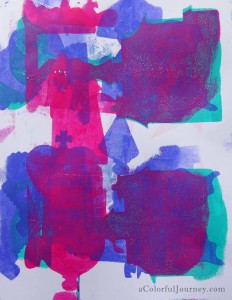 The first print after adding paint to the Gelli Plate creates a very strong image.  I used this paper for those bright prints.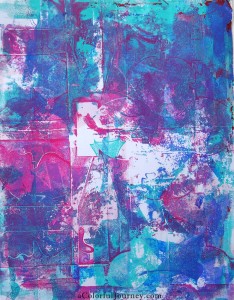 Layers of prints.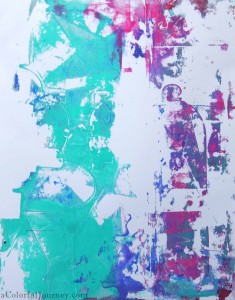 The ghost prints (after most of the paint has been removed or dried) frequently delight me!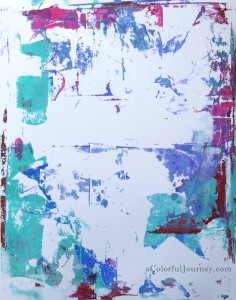 Love all the random bits of color and line!  Who knows what this will become!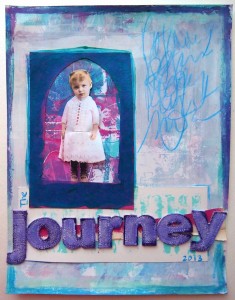 My journal page using one of the prints.
So now it is your turn to share any of your Gelli creations from prints to finished projects!
Link up your Gelli Plate blog posts, flickr page, YouTube videos – it is all welcome!  New posts or recent posts are welcome!
Add a link back to the party so others can join us too!
Leave a comment on at least 2 other links from the party.  You know how wonderful kind comments encourage us creative types!
Participate as many times as you want- just be sure it relates to the Gelli Plate.  If you notice your link deleted it is because it didn't have a thing to do with the Gelli plate and that is what we're celebrating here!